The 2019 Summer Party

Saturday, June 22
Catskill, New York
6:30 pm
A beautiful summer evening with cocktails, dinner, and fireworks, overlooking the Hudson River.
Availability is extremely limited. Please call Livi at 518.943.7465 x7.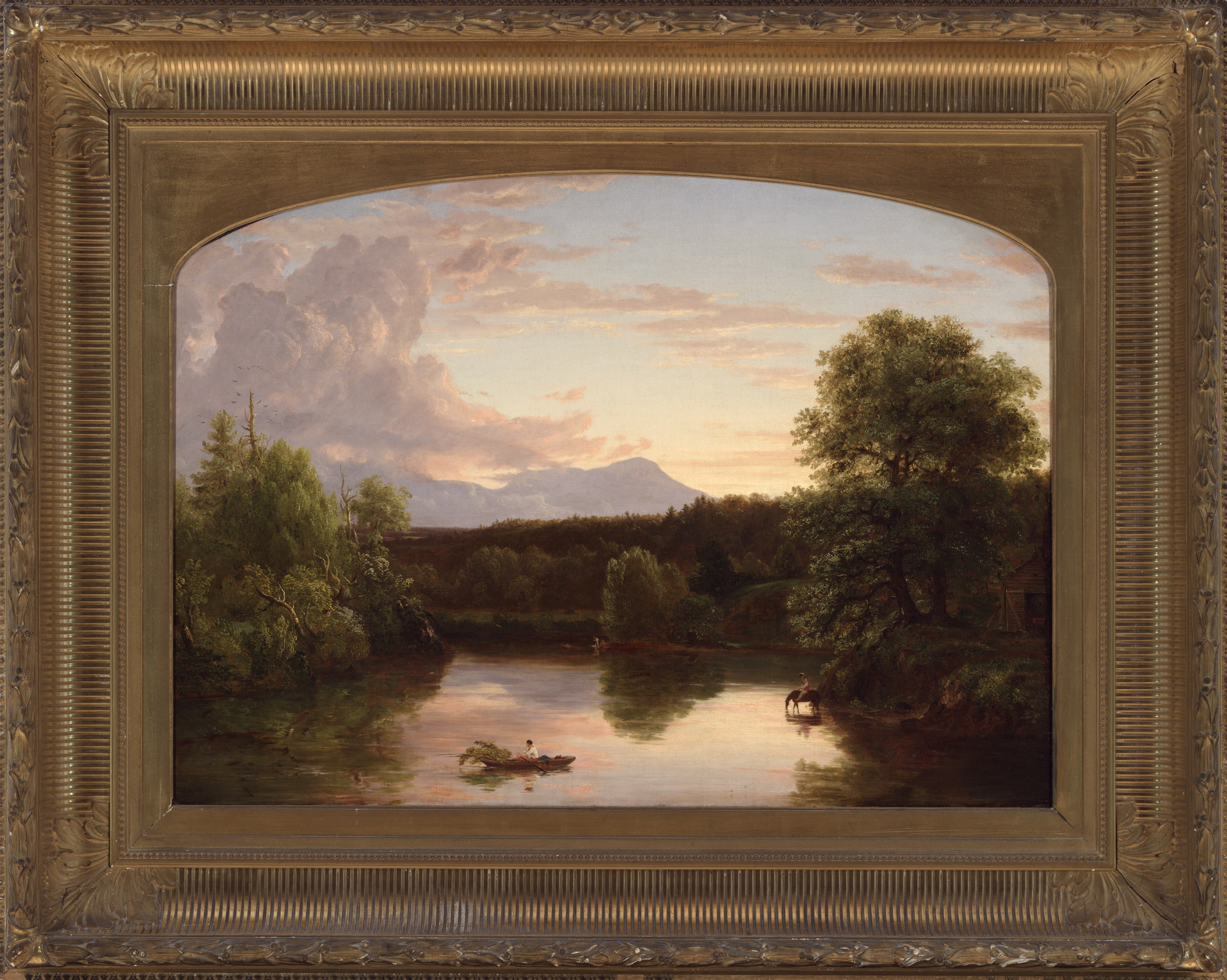 The event will celebrate our 2019 exhibition Thomas Cole's Refrain: The Paintings of Catskill Creek, illuminating Hudson River School masterpieces and exploring the deeper meanings of Cole's Catskill Creek paintings, considered as an integral series for the first time.
The view of the Catskill Mountains that frames Catskill Creek in Cole's paintings can still be enjoyed from the Thomas Cole National Historic Site today, and a stretch of land along Catskill Creek has been preserved as a public park by Scenic Hudson and Greene Land Trust.

Sponsors

Patrons of the Arts
Lisa Fox Martin, David Forer, Nina Matis & Alan Gosule, Anne Miller & Stuart Breslow, Purcell Palmer, Patrick Shelley & Patricia Pindar, Evelyn D. Trebilcock & Douglas Hammond
Underwriter Table
Jimmy & Micaela Bulich, Barry & Gloria Garfinkel, Maynard & Kay Toll
Platinum
Stephen & Jacqueline Dunn, Elizabeth & Richard Mason, Harold Oaklander, Betsy & Al Scott, Hudson Talbott & Jay Lesenger
Gold
Asli & Evren Ay, Susan Ball & John Brigham, David Bury & Marianne Lockwood, Columbia Memorial Hospital, Carrie Feder & Randall Evans, Kristin Gamble, Linda & Tom Gentalen, Merritt M. Lutz, Stephen Shadley, Warner Shook & Frank Swim
Silver
Dan Arshack & Nancey Rosensweig, Ann Artschwager, Miranda Barry & Charlotte Sheedy, Annette & Stanley Blaugrund, Serra & Glenn Butash, Juan Carretero & David Usborne, Dancers Responding to AIDS, Duke Dang & Charles Rosen, Margaret Davidson & John Stein, Matt & Amy Davidson, Doreen & Crane Davis, Gary DiMauro Real Estate, Inc., Linda S. Ferber & Joel B. Berson,Brian Flynn & Amy Scheibe, Kusum Gaind & Rupi Puri, David & Joan Grubin, The Nan Guterman Foundation, Marcia & Frank Haimbach, Jean Hamilton & Rick McCarthy, Barbara Hancock & Eugene Zuckoff, Jonas Havens & Jackie Massaro, Charles D. Hewett & Charles G. Olbricht, Timothy Husband & Nicholas Haylett, Jim Joseph & Scott Frankel, Diane Kamp & Mike Clayton, Brendan Kelly & Conrad Hanson, Pamela King-Belfor, Nancy Kyle & Jack Fraser, James LaForce & Stephen Henderson, Alison Lankenau, Joseph La Piana & Matthew Aidan Carey, Ricky Lark & Rickey Shaum, The Hon. Guido A. Loyola & Leonard A. Herman, Patti Matheney & Michael Schrom, Martha McMaster & Sheldon Evans, Sarah Gray Miller & Chris Di Vecchio, Michael Moy & Joe Sniado, Peter I. O'Hara & John Garofalo, Gregory Powell & Margaret McCornock, John Prince & William Stover, Josh & Adele Pulver, Ann & George Selden, Rick Sharp & Meredith Kane, Charles B. & Natasha Slutzky, Robin & Martin Smith, Frances Spark & Michel Goldberg, The Stewart House, Chelsea Streifeneder – Body Be Well Pilates, Brian Swardstrom & Peter Spears, Edwina Thorn, Tommy's Luxury Nail Salon, Nancy Ursprung, Wheelock Whitney & Sandro Cagnin, Randolph Wills & Gregory Tully, Howard A. Zar & Raymond Kurdziel

The Summer Party