The Summer Party

Saturday, June 25, 2022
Catskill, New York
Thank you for celebrating with us and supporting the Thomas Cole Historic Site!
Scroll down
to support the Thomas Cole National Historic Site and its community.
Thank You To Our Sponsors!
This is event is sold out due to the enthusiastic response. Due to COVID concerns, the site is only selling whole tables this year so that guests can choose who they are comfortable dining with. Email jgreim@thomascole.org for inquiries.
In Support Of
The celebration will support our 2022 exhibition,Thomas Cole's Studio: Memory and Inspiration, curated by Franklin Kelly, Senior Curator and Christiane Ellis Valone Curator of American Paintings, National Gallery of Art. The artworks that Thomas Cole left behind in his studio when he died in 1848 shaped the course of American art, and this exhibition will reassemble those significant works for the first time.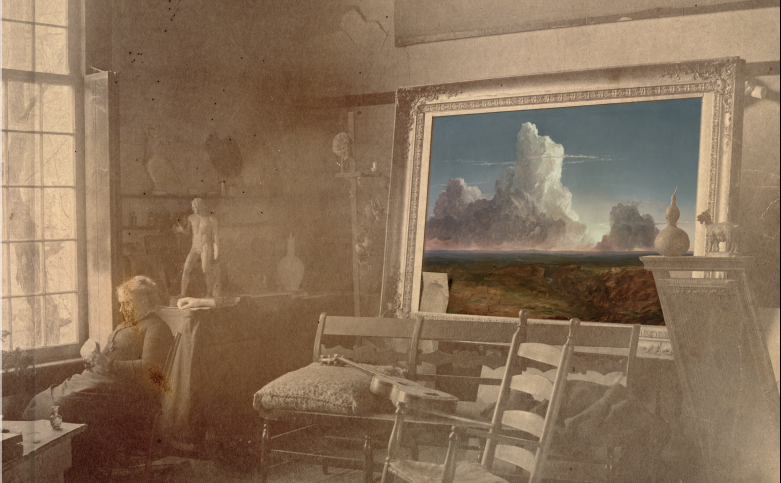 Sponsors

Inspiration Table
Lisa Fox Martin
James LaForce & Stephen Henderson
Nina Matis & Alan Gosule
Anne Miller & Stuart Breslow
Joanne D. Payson
P.J. Shelley & Patricia Pindar
The Warner Foundation
Patron of the Arts Table
Charles & Barbara Bohl
Sara & Tom de Swardt
Carrie Feder
David Forer
Nicholas Haylett & Timothy Husband
Christine Jones & Bert Goldfinger
James Joseph & Scott Frankel
Ricky Lark & Rickey Shaum
Camille Massey & Gillie Holme
Patti Matheney & Michael Schrom
Stephen Shadley
Dianne E. Young
Pim Zeegers & Gertjan Meijer
Platinum Table
Body Be Well Pilates, Chelsea Streifeneder
Jimmy & Micaela Bulich
David Bury & Marianne Lockwood
MaryEllen Gallagher & Frank Cuthbert
Kristin Gamble
Ginnie Gardiner
Linda & Tom Gentalen
Cynthia & Robert Goldberg
Guy Griggs & Greg Ventra
Carrie Haddad Gallery
Jean Hamilton & Richard McCarthy
Nancy Kyle
Alison Lankenau
Beth & Ricky Mason
Betsy & Al Scott
Warner Shook & Frank Swim
Kenneth E. Silver
Frances Spark & Michel Goldberg
Robin Ann Stapley LMT
Tara & Ned Sullivan
Ronald Wagner & Timothy Van Dam
Contributors
Susan Ball & John Brigham
Annette & Stanley Blaugrund
Sandro Cagnin & Wheelock Whitney
Mario Catalano
Margaret Davidson & John Stein
Matt & Amy Davidson
Diane & Carlos Dunn
Stephen & Jacqueline Dunn
Jean-Marc Flack & Stephen Petronio
Joan & David Grubin
Jim Guidera & Ed Parran
Barbara Hancock & Eugene Zuckoff
Amy & Matt Hausmann
Jay Lesenger
Merritt M. Lutz
Gigi Noyes
Peter O'Hara & John Garofalo
Kiki Smith & Zoran Skoko
Robin & Martin Smith
Peter Spears & Brian Swardstrom
Harvey & Mary Struthers
Maynard & Kay Toll
Evelyn Trebilcock & Douglas Hammond
Illiana van Meeteren & Terence Boylan

Dinner and hors d'oeuvres by Creekside Catering; event cocktails donated by Domaney's Liquors and Fine Wines, Great Barrington, MA; music by Shandy; restrooms by Stone Industries; tent by Cantele Tent Rentals; fireworks by Fireworks Extravaganza; AV & Lighting by Hudson Valley AV; Auctioneer Charles Antin, lot1.bid
2022 Summer Party