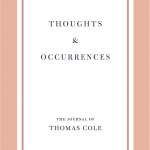 Thoughts & Occurrences
Thomas Cole's journal kept from 1834-1848. This collection of writings documents events in his life and also includes poetry, musings, and lamentations. A lightly edited version is available for sale online, or in our gift shop.
Transcription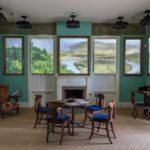 East Parlor Narrative
In the East Parlor, visitors soar through the landscapes as Thomas Cole, voiced by actor Jamie Bell, speaks directly about his ambitions and his profound relationship with the American landscape.
Transcription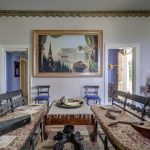 West Parlor Hidden Stories
Thomas Cole's private correspondence with his wife Maria Bartow Cole on negotiating with patrons and Cole's letters with patrons on view in the West Parlor. The letters back and forth sometimes got heated. What is beautiful? And what exactly is a landscape?
Transcription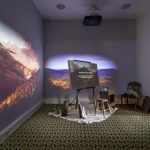 House Studio Narrative
Join Thomas Cole on one of his journeys and experience his creative process during an 1837 trip to the Adirondacks that resulted in his classic American sublime painting View of Schroon Mountain, Essex County, NY, After a Storm.
Transcription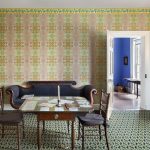 Sitting Room Voice Narratives
In the Sitting Room, dive in to Thomas Cole's internal struggles and ambitions for his art through his later writings, where he seems to question and speculate on how art can change how people approach the world, and can contribute to an improved world.
Transcription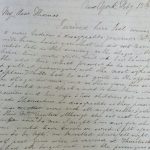 "We traveled slowly, all night."
An 1836 account of what it was like to travel to and from the historic property in the words of Sarah Cole (1805-1857), the artist who was also Thomas Cole's sister.
Transcription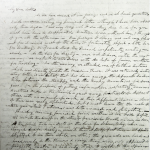 "I never saw so many different [trees]"
In this letter to her sisters, Maria Bartow Cole (1813-1884) describes the trip she took with her husband, Thomas Cole, and the Durands to Schroon Lake in June 1837.
Transcription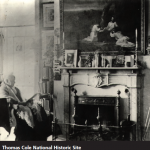 Historic Structures Report
The 2019 Historic Structure Report on the 1815 Main House, prepared  by John G. Waite Associates, Architects, with support from the National Park Service.
Report
Appendices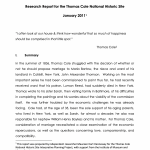 Life at Cedar Grove
The Life at Cedar Grove research report was prepared by independent researcher Maureen Hart Hennessey for the Thomas Cole National Historic Site Interpretive Planning Project, with support from the Institute of Museum and Library Services.
Report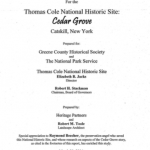 Cultural Landscape Report
The Cultural Landscape Report was prepared by Heritage Partners and Robert M. Toole.
Special appreciation to Raymond Beecher, the preservation angel who saved this National Historic Site, and whose research on aspects of the Cedar Grove story, as cited in the footnotes of this report, enriched this study.
Report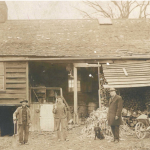 Household
Learn more about the people who lived and worked at the historic property during Thomas Cole's residency (1836-1848) as known through census records, letters, or oral history,
Information
Primary Sources