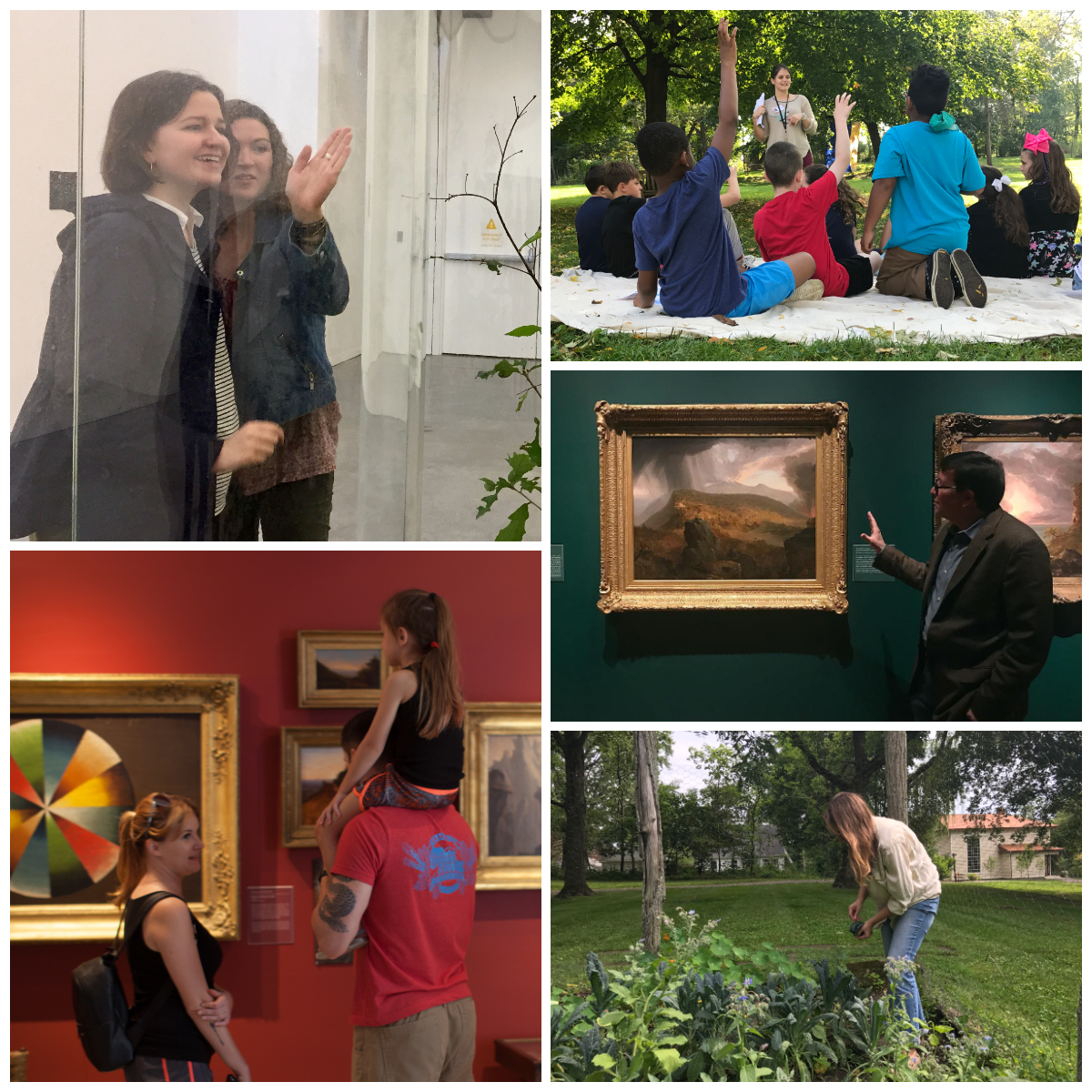 The Thomas Cole National Historic Site in Catskill, New York marks the birthplace of American art, where the Hudson River School of landscape painting began. At its core, the organization's purpose is to regenerate Cole's revolutionary creativity so that it touches people's lives today.
Your gift makes everything we do possible. All donations are tax-deductible to the full extent of the law. Make your gift here or by mail to the Thomas Cole Historic House, 218 Spring Street, Catskill, NY 12414. Thank you so much for your generosity towards this place we all love.
The Educational Program Endowment
A gift to the Program Endowment is a gift that gives forever. The Program Endowment provides a permanent source of income for all of our educational programs, including school programs, art exhibitions, free community events, our lectures series, and more.
Making Your Gift a Lasting Legacy
Many of our supporters have already left a gift to the Thomas Cole National Historic Site in their wills or estate plans to help preserve this historic place for future generations, and you can too. If you have already included the Thomas Cole Site in your will, please let us know. We can't wait to thank you.
To talk about your goals and any questions please reach out to Jennifer at 518.943.7465 x6.
Important Information
Legal Name: Thomas Cole Historic House
Tax Identification Number (EIN): 27-0599147
The Program Endowment that supports educational programs at the Thomas Cole National Historic Site has been made possible in part by a major grant from the National Endowment for the Humanities: Exploring the human endeavor. Any views, findings, conclusions or recommendations expressed in this the programs do not necessarily represent those of the National Endowment for the Humanities.