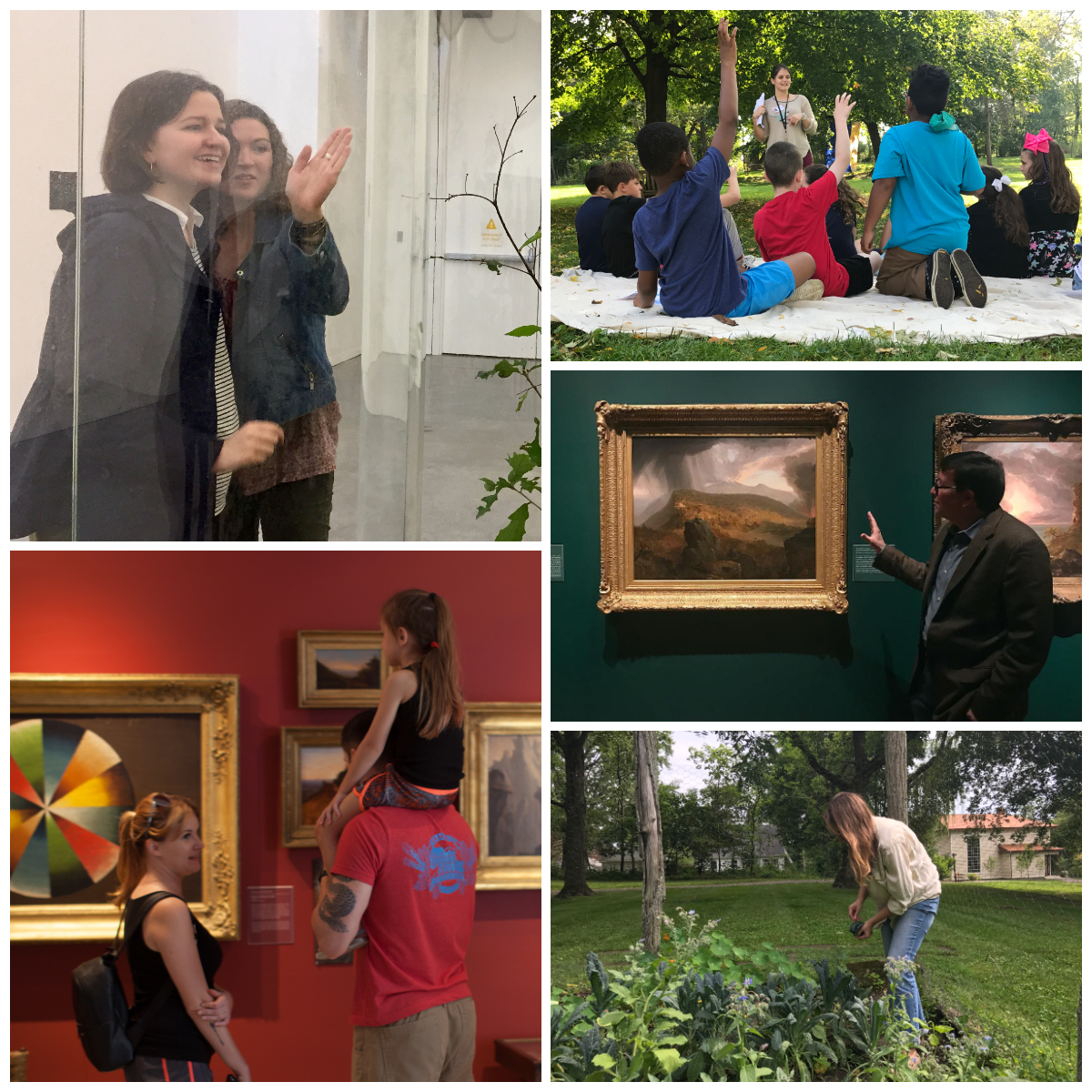 The Thomas Cole National Historic Site in Catskill, New York marks the birthplace of American art, where the Hudson River School of landscape painting began. At its core, the organization's purpose is to regenerate Cole's revolutionary creativity so that it touches people's lives today.
Your gift makes everything we do possible. All donations are tax-deductible to the full extent of the law. Make your gift here or by mail to the Thomas Cole Historic House, 218 Spring Street, Catskill, NY 12414. Thank you so much for your generosity towards this place we all love.
Donate to the Final Year of the Program Endowment Challenge with Matching Funds from the NEH
Thanks to many generous people we are so close to establishing a $1.2 million Program Endowment to support educational programming here at the historic site for future generations. With the final fundraising deadline less than a year away, will you help get us over the finish line?
In 2015, we received a five-year "Challenge Grant" from the National Endowment for the Humanities for $300,000 that we must match with $900,000, resulting in a $1.2 million Program Endowment. We are thrilled to let you know that we have secured over $1 million through fundraising and NEH funds to date. The final year challenge is to raise $150,000 and we are delighted to report we have already whittled this down and have just $110,000 left to go.
We would so greatly appreciate your support to make this final challenge a success and ensure that this organization is able to continue offering top level programming to a growing audience. To join this impactful initiative, please select the donate button above and indicate the Program Endowment in the instructions on the following page. Thank you so much for being an important part of this community.
Making Your Gift a Lasting Legacy
Many of our supporters have already left a gift to the Thomas Cole National Historic Site in their wills or estate plans to help preserve this historic place for future generations, and you can too. If you have already included the Thomas Cole Site in your will, please let us know. We can't wait to thank you.
Find information on Planned Giving here. 
To talk about your goals and any questions please reach out to Jennifer at 518.943.7465 x6.
The Program Endowment has been made possible in part by a major grant from the National Endowment for the Humanities: Exploring the human endeavor.