Who We Are

The Thomas Cole National Historic Site in Catskill, NY, marks the birthplace of this nation's first major art movement, now known as the Hudson River School, as it was founded by Thomas Cole (1801-1848). The nationally recognized historic site is an affiliate of the National Park Service and operates as a forward thinking nonprofit organization embracing change and continually pursuing authenticity and resonance. Thomas Cole's profound influence on America's cultural landscape inspires us to engage broad audiences through innovative educational programs that are relevant today. Our programming and operations are continually evolving under our initiatives for Greening and Diversity, Equity and Access.
Watch the Film
General Brochure
Vision Statement
The Thomas Cole National Historic Site will be the leading source for education and scholarship that inspires cultural and environmental awareness of the American landscape and the continuing impact of Thomas Cole's art and ideas.
Mission Statement
The Thomas Cole National Historic Site preserves and interprets the home, and studios of Thomas Cole, the founder of the Hudson River School of painting, the nation's first art movement. Cole's profound influence on America's cultural landscape inspires us to engage broad audiences through innovative educational programs that are relevant today.
Land Acknowledgement
It is with gratitude and humility that we acknowledge that we are learning, speaking and gathering on the ancestral homelands of the Muhheaconneok (or Mohican) people, who are the indigenous peoples of this land. Despite tremendous hardship in being forced from here, today their community resides in Wisconsin and is known as the Stockbridge-Munsee Community. We pay honor and respect to their ancestors past and present as we commit to building a more inclusive and equitable space for all.
A statement from the Thomas Cole National Historic Site developed in conversation with the Stockbridge Munsee Cultural Affairs Department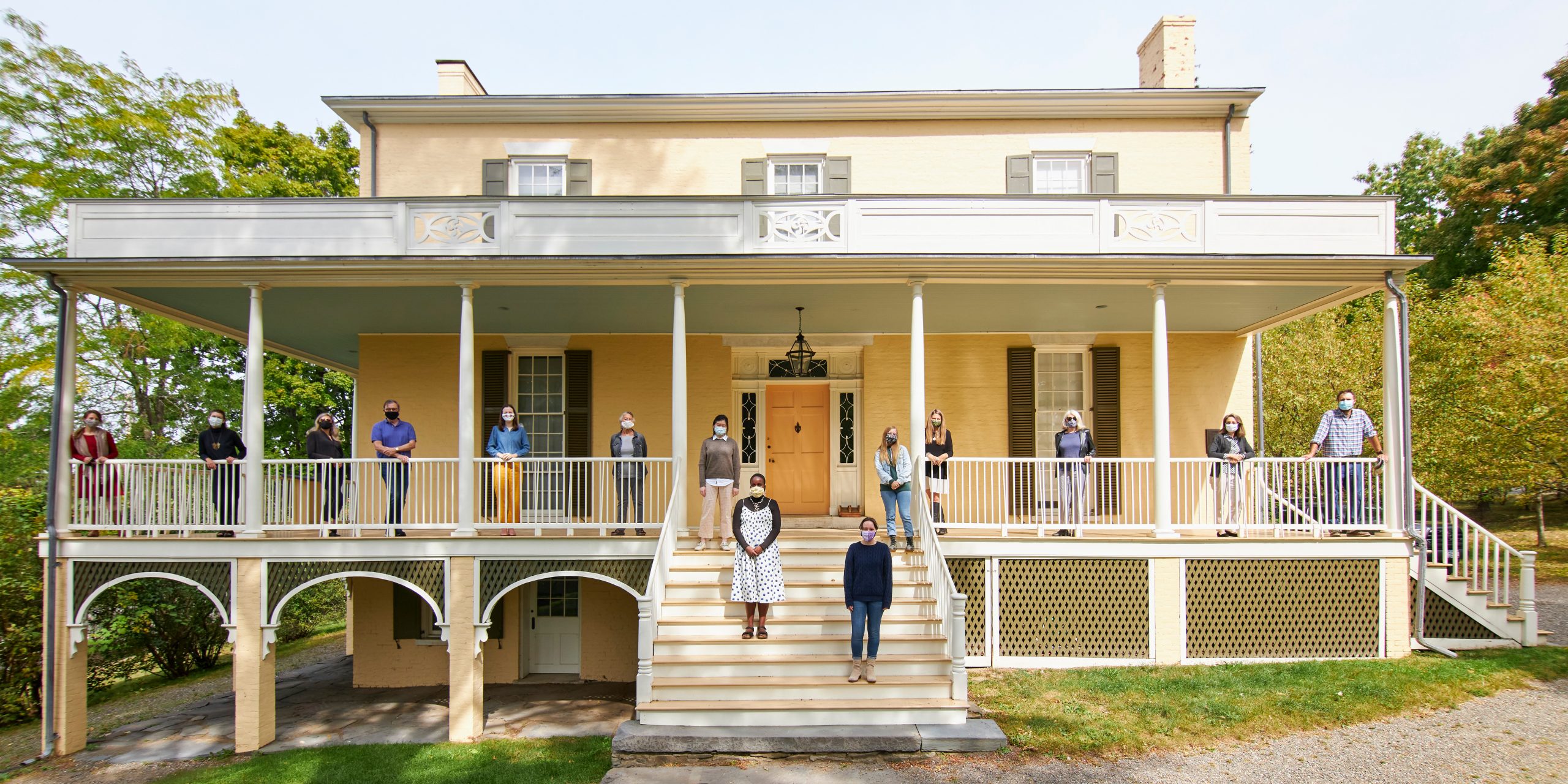 Staff
STAFF
Elizabeth B. Jacks, Executive Director
Matthew Alexander, Facilities Manager
Nichole Burke, Development Technology Manager
Jean Campbell, Gardener
Heather Christensen, Education Coordinator
Margaret DiStefano, Marketing & Visitor Services Coordinator
Jennifer Greim, Associate Director
Jessica Goon, Events & Communications Coordinator
Traci Horgen, Chief Operating Officer
Amanda Malmstrom, Assistant Curator
Kate Menconeri, Dir. of Exhibitions & Collections/ Curator
Peter and Tone Noci, Caretakers
Eugene O'Brien, Bookkeeper
Reed Parker, Grounds & Maintenance Assistant
Heather Paroubek, Manager of Visitor Engagement
Rachel Stults, Visitor Center Manager
CLASS of 2021 COLE FELLOWS
Isabelle Bohling
Adaeze Dikko
Brooke Krancer
Oriana Tang
MUSEUM EDUCATORS
Martha Bradicich
Michael Barraco
Lora Lee Ecobelli
Catherine Sharkey
Mary Beth Soya
Ava Teague
Alice Tunison
Nancy Winch
Jacquelyn Woods
Beth Wynne
Board of Trustees
Lisa Fox Martin, Chairman
Marianne Lockwood, Vice Chairman 
Warner Shook, Vice Chairman 
Sara de Swardt, Treasurer
Susan Ball, Secretary
Elizabeth B. Jacks, Executive Director 
Jimmy Bulich
Carrie Feder
Linda Gentalen
Guy Griggs
Nina Matis
Anne J. Miller
Stephen Shadley
Kenneth E. Silver
Hudson Talbott
Evelyn Trebilcock
Susan G. A. Warner
Trustees Emeritus
Stephen Dunn
Michel Goldberg
Sybil Tannenbaum
Maynard Toll
Jack Van Loan
New Studio, © Peter Aaron/OTTO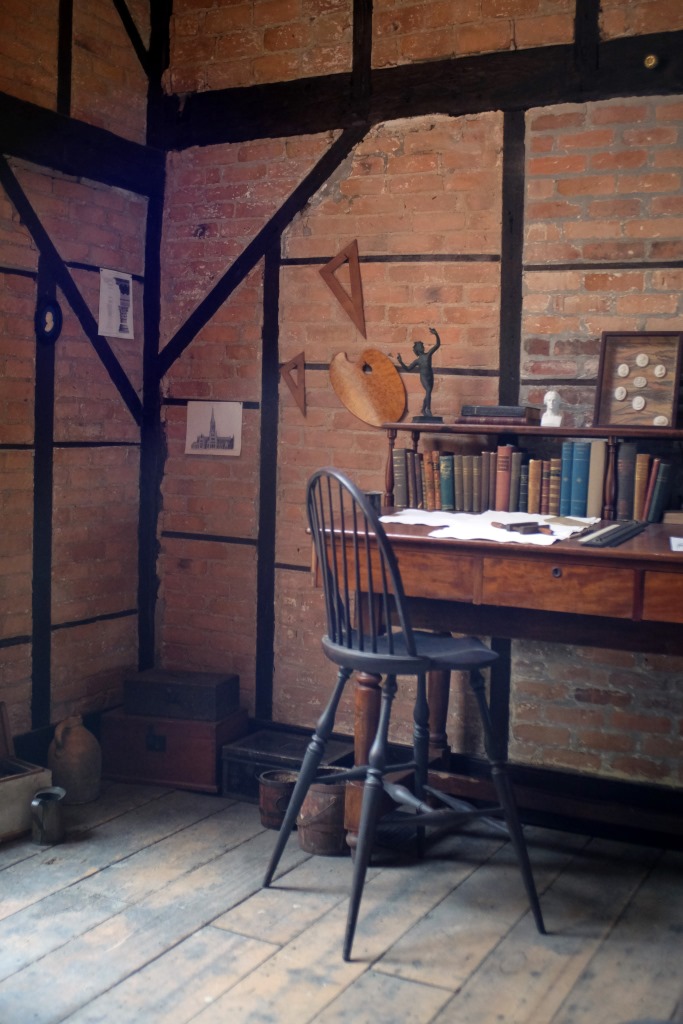 National Council
Kevin J. Avery, Senior Research Scholar, The Metropolitan Museum of Art
Tim Barringer, Paul Mellon Professor in the History of Art, Yale University
Annette Blaugrund, Former director of the National Academy Museum and School of Fine Art, NYC
Linda S. Ferber, Senior Art Historian & Museum Director Emerita, New-York Historical Society
Ella M. Foshay, Independent Scholar
Eleanor Jones Harvey, Senior Curator (Painting & Sculpture), Smithsonian American Art Museum
Patricia Junker, Ann M. Barwick Curator of American Art, Seattle Art Museum
Elizabeth Kornhauser, Alice Pratt Brown Curator of American Paintings and Sculpture, The Metropolitan Museum of Art
Katherine Manthorne, Professor of Modern Art of the Americas, City University of New York
Mark D. Mitchell, Holcombe T. Green Curator of American Paintings and Sculpture, Yale University Art Gallery
Barbara Novak, Helen Goodhart Altschul Professor of Art History Emerita, Columbia University
Paul D. Schweizer, Director Emeritus, Munson-Williams-Proctor Arts Institute
Nancy Siegel, Professor of Art History, Towson University
John R. Stilgoe, Robert & Lois Orchard Professor in the History of Landscape Development, Harvard University
Alan Wallach, Ralph H. Wark Professor Emeritus of Art and Art History & Professor of American Studies, The College of William & Mary
Newsletters
The Thomas Cole National Historic Site publishes an annual newsletter available here on our website. Learn about where we've been and where we're going.
Annual Reports
Filled with information on our exhibitions, education, outreach and development and a letter from the Executive Director, Elizabeth B. Jacks, the Annual Report provides an exciting overview of the National Historic Site each year.
Cultural Landscape Report
The Cultural Landscape Report was prepared by Heritage Partners and Robert M. Toole.
Special appreciation to Raymond Beecher, the preservation angel who saved this National Historic Site, and whose research on aspects ofthe Cedar Grove story, as cited in the footnotes of this report, enriched this study.
Support for the Thomas Cole National Historic Site programs and operations provided by the Henry Luce Foundation, U.S. Small Business Administration, National Park Service, the New York State Council on the Arts with the support of the Office of the Governor and the New York State Legislature, The Bay & Paul Foundations, the Enoch Foundation, Empire State Development's I LOVE NEW YORK program under the Market NY initiative, The Manitou Fund, Art Bridges Bridge Ahead Initiative, Brown Foundation, a Humanities New York SHARP Grant with support from the National Endowment for the Humanities and the federal American Rescue Plan, The Educational Foundation of America, The J. M. Kaplan Fund, Tianaderrah Foundation, and the Kindred Spirits Society of the Thomas Cole National Historic Site.
Staff photo by Adam T. Deen
About