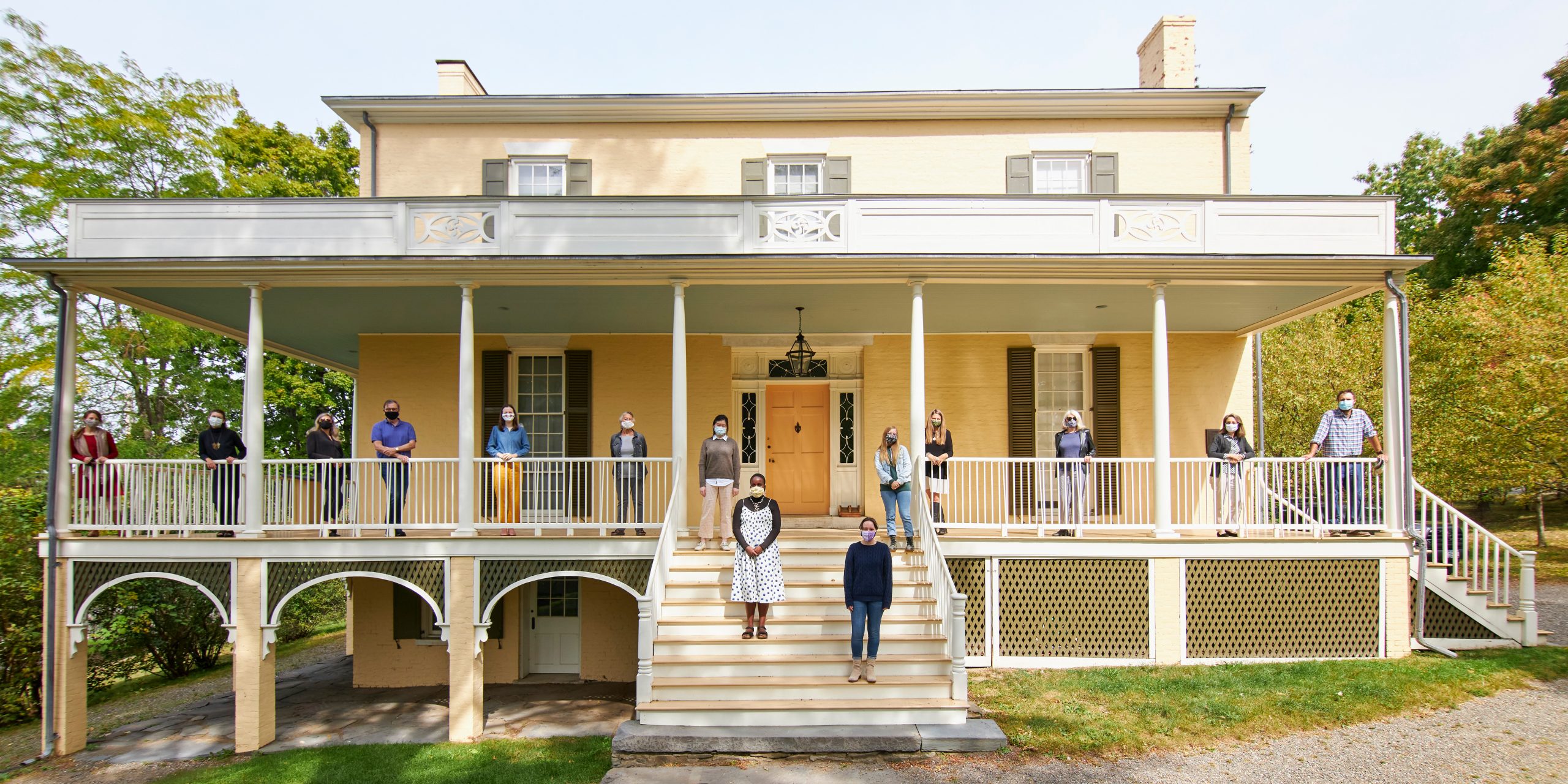 Join Our Team
To work at the Thomas Cole National Historic Site is to be part of a team of excited and committed professionals, each with his or her own role to play in realizing our collective goals. Learn about our open employment opportunities below. We look forward to hearing from you.
Now Hiring – Museum Educators
The Thomas Cole National Historic Site seeks seasonal museum educators at the historic site from August through October 2021, for five days per week. The position offers the opportunity to join a dynamic team at a beautiful historic site in Catskill, New York, in the scenic Hudson Valley. The position pays $13 per hour.
Essential functions and responsibilities include becoming skilled in the following:
Lead guided tours and facilitate self-guided experiences for visitors at the home and studios of Thomas Cole, maintaining a level of knowledge in order to substantively inform the public and respond accurately to their questions
Lead and/or assist with school programs, both on and off-site
Facilitate positive visitor experiences for visitors, school groups, and other audiences in a confident and professional manner
Act as the tour staff's 'go-to person' on a rotating basis along with other educators to ensure daily tour operations are running smoothly. This includes tasks like writing/distributing a daily schedule, managing unforeseen emergencies, and facilitating large group visits.
Lead activities at various events
Participate in regular group discussions to brainstorm innovative methods of historic site interpretation
Keep informed about special offers, events/programming, and the surrounding area of Catskill and be able to communicate this information to visitors
Keep informed about our policies, our operations, the structure of the season, and be able to communicate this information to visitors
Run the Visitor Center by greeting and orienting visitors, operating the cash register and online ticketing system for sales and reservations, and keeping the shop and desk area neat
Logistics of security, and opening/closing procedures
Help with small tasks around the site such as refilling brochures, wiping down interpretive panels, and maintaining visitor writing/art areas.
Qualifications: The position requires a comfort and natural ability with speaking in front of a group, a passion for learning about history, and the desire to communicate this knowledge and passion with others. The ideal candidate will enjoy working as part of a team, can problem-solve effectively and take initiative when needed, and can calmly handle many different kinds of situations with patience, and with a smile. It is critical that the candidate be punctual, reliable, and responsible, as well as open to constructive feedback and new ideas. The position requires moderate physical activity including climbing stairs and moving about the historic site in hot summers and cool spring and fall weather. Flexibility in schedule is preferred.
How to Apply
In a single PDF document, please submit (1) a resume, (2) a cover letter explaining why you are qualified and interested in the position, and (3) contact information for at least three professional references via e-mail to employment@thomascole.org. Deadline to submit is August 13, 2021.
The Thomas Cole National Historic Site is an Equal Opportunity Employer committed to a diverse workforce and does not discriminate on the basis of race, color, creed, religion, national or ethnic origin, sex, sexual orientation, gender identity or expression, age, disability, or veteran status.
Staff photo by Adam T. Deen