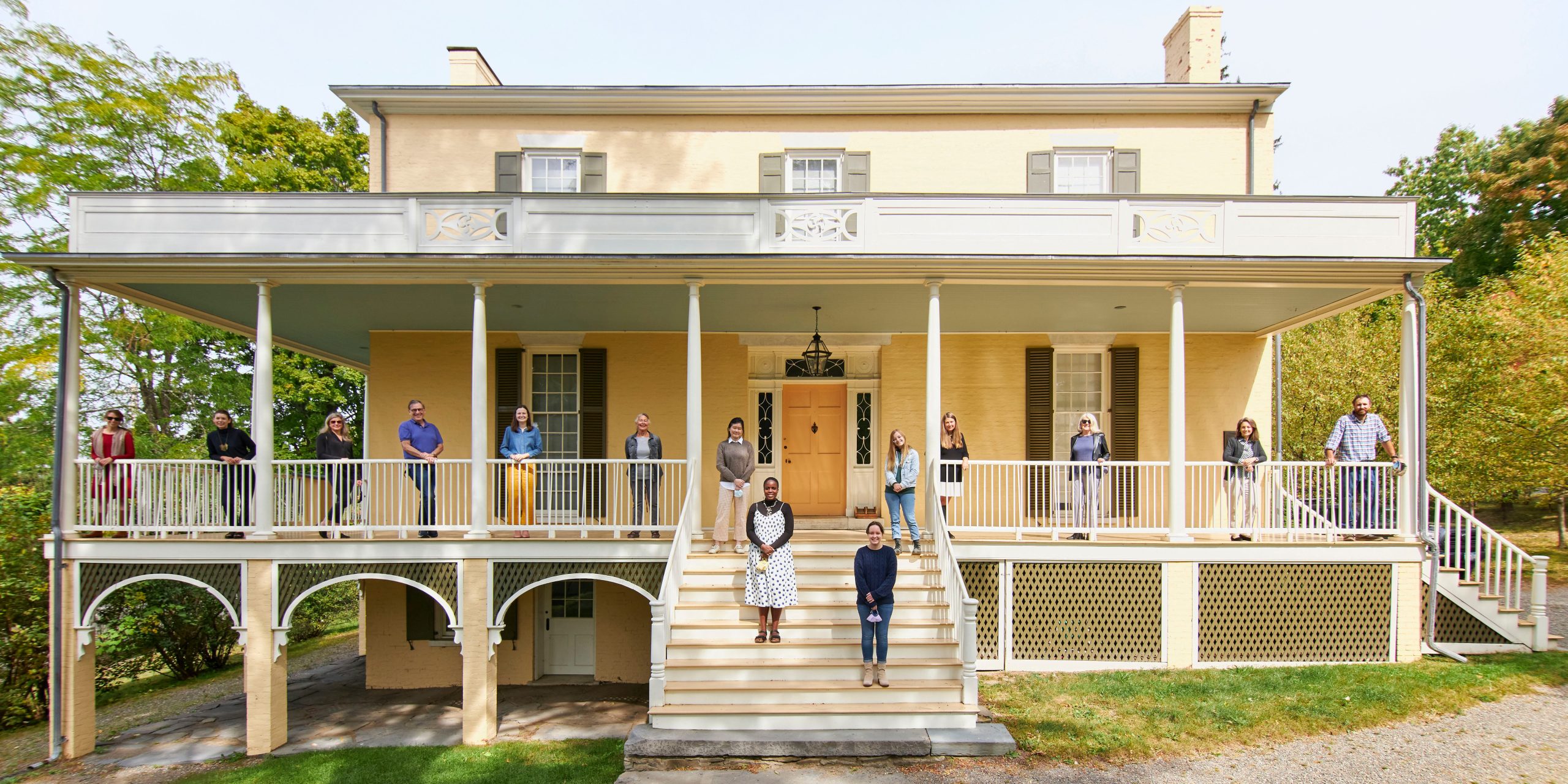 Development Operations & Data Manager
The Thomas Cole National Historic Site (TCNHS) is seeking a full-time Development Operations and Data Manager (DODM). The DODM is responsible for managing all aspects of development operations supported by the Blackbaud Raiser's Edge Donor Database System (RE). This is a full-time position that requires approximately 37.5 hours per week, with a schedule and responsibilities that vary occasionally.
This position reports to the Director of Advancement & External Affairs (DoA&EA). Duties include but are not limited to:
Oversee organizational gift processing, including coding gifts for Accounting Department, entering gifts into database, and execute mailings related to acknowledgements, membership, and major donors.
Track gift acknowledgements, work with DoA&EA and ED to determine custom acknowledgement needs, execute acknowledgement mailings within one week of receiving the gift.
In RE, produce mailing lists, email lists, queries, and exports while managing special exceptions that require personal attention from board members or staff. As well as reports analyzing donor behavior, giving histories, and donor trends with maximum detail and accuracy.
Update donor contact records with direction from ED & DoA&EA, including major donors. Track prospects interests, engagement development, and touch point frequency in RE.
Work with DoA&EA and ED to identify prospects and provide research to strategically qualify and create targeted individual donor portfolios by verifying wealth, capacity, and giving likelihood ratings for new and existing donors.
Maintain schedule of grant application and report deadlines, including applications and reports. Track deadlines and set reminders in RE.
Track outstanding pledges and produce pledge reminders as appropriate.
Utilize RE Membership Module to administer and execute membership program including renewal letters, acknowledgements letters and membership mailings.
Set up RE Events module for each event, train Events and Communications Coordinator on how to track Events RSVPS in RE module.
Lead the department's CRM system improvements as well as identifying and championing various tech solutions that support fundraising goals.
Execute website Word Press updates, including creating payment forms in RE to embed into fundraising pages on website, and general website updates as needed.
Maintain content and data for all development materials including direct mail appeal, campaign-specific, and project-specific solicitation materials.
Manage and update policies and procedures manual for development operations and database management.
Assist with day of special events tasks and other development activities including but not limited to fundraising events and open houses.
Additional duties as assigned
Preferred Skills and Experience:
2-3 years of database administration with a non-profit organization. Raiser's Edge a strong plus.
Enthusiasm for Thomas Cole National Historic Site's mission
Excellent communication, organizational and interpersonal skills with ability to manage several projects simultaneously and multi-task effectively.
High level of attention to detail, accuracy and ability to prioritize tasks and meet deadlines.
Strong collaboration skills with ability to work independently.
Location, Schedule and Compensation: TCNHS is located in Catskill, New York and this is a hybrid position requiring a minimum of two days per week in the office. This position is full time with an expected salary range of $45,000 – $55,000 depending on experience. We offer a comprehensive benefits package and employer-matching retirement plan.
How to Apply: In a single PDF document, please submit (1) a resume, (2) a cover letter explaining why you are qualified and interested in the position, and (3) contact information for at least three professional references via e-mail to employment@thomascole.org.
The Thomas Cole National Historic Site is an Equal Opportunity Employer committed to a diverse workforce and does not discriminate on the basis of race, color, creed, religion, national or ethnic origin, sex, sexual orientation, gender identity or expression, age, disability, or veteran status.
Vaccination Policy: The Thomas Cole National Historic Site has a universal vaccination policy requiring a COVID-19 vaccination, including a booster, for all employees. Requests for reasonable accommodation will be considered and decided on a case-by-case basis according to New York State and Federal Law.
Staff photo by Adam T. Deen