Cole Fellowship 2022-2023 | Application Period Ended
The Thomas Cole National Historic Site (TCNHS) is now reviewing applications for the Cole Fellowship, a one-year, residential fellowship at the Thomas Cole National Historic Site. Fellows participate in the research and interpretation of the work, home, and studios of the artist, Thomas Cole (1801-1848). Four candidates are invited to join the site June 1, 2022-May 28, 2023.
The Thomas Cole National Historic Site (TCNHS) preserves and interprets the home and studios of Thomas Cole, the artist, writer, and founder of the Hudson River School of painting. Cole's profound influence on the cultural landscape in the United States inspires us to engage broad audiences through programs and exhibitions that are relevant today.
Through a combination of research, interpretation, and hands-on projects, Cole Fellows conduct significant research and gain professional museum experience. Selected candidates are provided the opportunity to:
Conduct in-depth primary research that leads to a major project, presentation, and paper based on their work.
Work closely with the Curator, and other TCNHS staff on projects that may include collection care and research, exhibitions, educational programs, and other special events.
Attend an intensive one-week seminar with leading Cole scholar and Professor, Dr. Alan Wallach.
Receive public speaking coaching and participate in ongoing classes with award winning Broadway Director and TCNHS Board member, Warner Shook.
Lead tours of the historic site, galleries, and have full engagement in interpretive programming.
Participate in various activities and site-wide staff meetings to learn about the structural, strategic, and creative decisions ?involved in the day-to-day operations of a historic artists' house museum.
Attend monthly field trips and site visits to museums and cultural venues; benefit from professional development opportunities including resume review and next step planning based on individual career goals.
Additional Compensation: Free shared housing on-site in a fully furnished house with a private bedroom is provided in addition to utilities (electric, water, heat, internet, and garbage removal), and a monthly stipend of $600.
Qualifications: TCNHS seeks self-motivated recent graduates, graduating college seniors, and graduate students who have expressed a commitment to pursue careers in history, art, museums, material culture, decorative arts, collection and exhibition management, and/or education. Applicants should be flexible, organized, energetic, have a passion for art and ideas, and an affinity for working with the public. A car is helpful, but not required. Participation for the entire program is required. The work-week is Wednesday-Sunday. If site is closed in winter months, week shifts to Monday-Friday.
FINAL DEADLINE PASSED 
Applications must include:
Brief letter of introduction describing your interest in the Fellowship and career goals
Resume
References – Include the names and full contact information for 3 people (professors, teachers, and/or employers only)
Writing sample (2 to 5 pages MAX please)
* Please label each PDF file/s with your name and content, for example "Sally_Green_Resume"
SEND by email labeled application materials (PDF files only) to Kate Menconeri, Curator: kmenconeri@thomascole.org
For questions, email kmenconeri@thomascole.org. For general information about Thomas Cole National Historic Site, upcoming programming and exhibitions, and future events, please visit: www.thomascole.org
---
COLE FELLOWS PRIMARY RESEARCH:
A History of Land Protections and Sustainable Actions to Support Ecological Habits Today, Isabelle Bohling, Class of 2022
"Hurry, Noise and Restlessness": River in the Catskills and Industry in Catskill Beyond Thomas Cole, Brooke Krancer, Class of 2022
Regarding the Free, Black woman documented as a Cedar Grove resident, 1840 Census, Adaeze Dikko, Class of 2022
Oriana Tang, Class of 2022
Experiencing the History of America Through Art: On-Site & On-Line Adventures, Anne Comer, Class of 2020
Changing Hands, Changing Lands: The History of the Cedar Grove Property, 1848–1961, Marissa Hamm, Class of 2020
Ten Thousand Fires: Thomas Cole's Environmental Anxiety, Alex McCarty, Class of 2020
Last Indian—Dead Hemlock: Thomas Cole and the Imagined Indian, Hampton Smith, Class of 2020
Thomas Cole and the World: A Search for Perspective in the 1840s, Peter Fedoryk, Class of 2019
The Gendered Landscape: Revisioning a Women's History of the Hudson River School and Cedar Grove, Amanda Malmstrom, Class of 2019
The Great Outdoors: The Importance of Place, Nature, and Outdoor Experiences, Maeve McCool, Class of 2019
Below the Surface: Understanding the Mineral Collection of Thomas Cole, Katie Pratt-Thompson, Class of 2019
The Onsite and Online Classroom: Students as Artists, Writers and Environmentalists, Madeline Conley, Class of 2018
Painted by Miss Cole": Bringing to Light Women Artists of Cedar Grove, Rowanne Dean, Class of 2018
Real and Imagined: The Landscapes of Thomas Cole, Adam Grimes, Class of 2018
"An Act of Love": Cedar Grove's Development from Home to Museum, Michael Quituisaca, Class of 2018
All Time is Now: Developing Audience Engagement Through Exhibitions and New Media – Leila Farrer, 2016
Empowering Children: The Historical and Cultural Legacy of Thomas Cole and Catskill – Kathleen Brousseau, 2016
"Nature is a sovereign remedy": Expanding the Hudson River School Art Trail – Casey Monroe, 2016
Design, Interaction, and the Visitor Experience at the Thomas Cole National Historic Site – Claire Pohl, 2016
The Appreciation of 'Pure, Simple Nature': Friends and Patrons of Thomas Cole – Amy LeFebvre, 2015
Traveling Through Time with Thomas Cole: Creating an Engaging Web Experience – Elena Ostock, 2015
The Social Importance of Art: Imagining Thomas Cole's East Parlor – Keith Lebel, 2015
Catskill Calling: Thomas Cole's 1825 Hudson River Journey – Rita Carr, 2014
Making Commitments: Revisiting the letters, poems, and journals of Thomas Cole, 1835-1836 – Kathryn O'Dwyer, 2014
Then and Now: Tracing the Histories of Thomas Cole's Paintings – Jennifer Morales, 2014
A Worthy Pupil: The Relationship between Thomas Cole and his most celebrated student, Frederic Edwin Church – Kelsey Hoffman, 2013
In their Own Words: Central Themes in Thomas Cole's Art and Writing and Their Continued Relevance Today – Catherine Popovici, 2013
"An Alter [sic] onto Mammon" – Thomas Cole, Industrialization, and Reverent Editing – Anne Rich, 2013
Thomas Cole's Paintings at Home: 1836-1848 – Margot Mache, 2012
Thomas Cole: Art & Tourism in the 1820s – Amara McMann, 2012
From Passion to Painting: Thomas Cole & the Visual Representations of his Intellectual World – Madeline Turner, 2012
---
Words from a few of our Fellows:
The Cole Fellowship Program provides the space for recent graduates to join a supportive community that is incredibly invested in your professional growth within the museum and art history field. Your voice as a Fellow is heard in meaningful and substantial ways. 
Amanda Malmstrom, Cole Fellow 2018-2019
Working at the Cole site was an amazing opportunity because I was able to be a part of a wide variety of projects across disciplines—public programming, exhibition design, curation, and marketing. I got to design my own experience as I entered the Fellowship, following my own interests and influencing the creative direction of the museum. The professional development, mentorship, and site visits provided structure, but I felt free to explore my own passion for history and public engagement. Plus, I learned a ton about Thomas Cole and the Hudson River School directly from the experts and had the history at my fingertips everyday.
Leila Farrer, Cole Fellow 2016
It was an incredible experience, more than I thought it would be. I saw every level of museum management — other places only showed me one department. It allowed me to experience a museum as a whole. The professional development was great, with access to high-level people. It led directly to a job. 
John Kingsley, 2011 Cole Fellow
The Program Endowment that supports educational programs at the Thomas Cole National Historic Site has been made possible in part by a major grant from the National Endowment for the Humanities: Exploring the human endeavor. Any views, findings, conclusions or recommendations expressed in this the programs do not necessarily represent those of the National Endowment for the Humanities.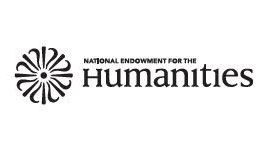 Support for the Cole Fellowship program is provided by Lisa Fox Martin, Anne & Arthur Grey Foundation, Richard & Elizabeth Mason, Alison Lankenau, Mr. & Mrs. Charles M. Royce