Outdoor Explore Kits
Reserve Your Kit to Visit & Explore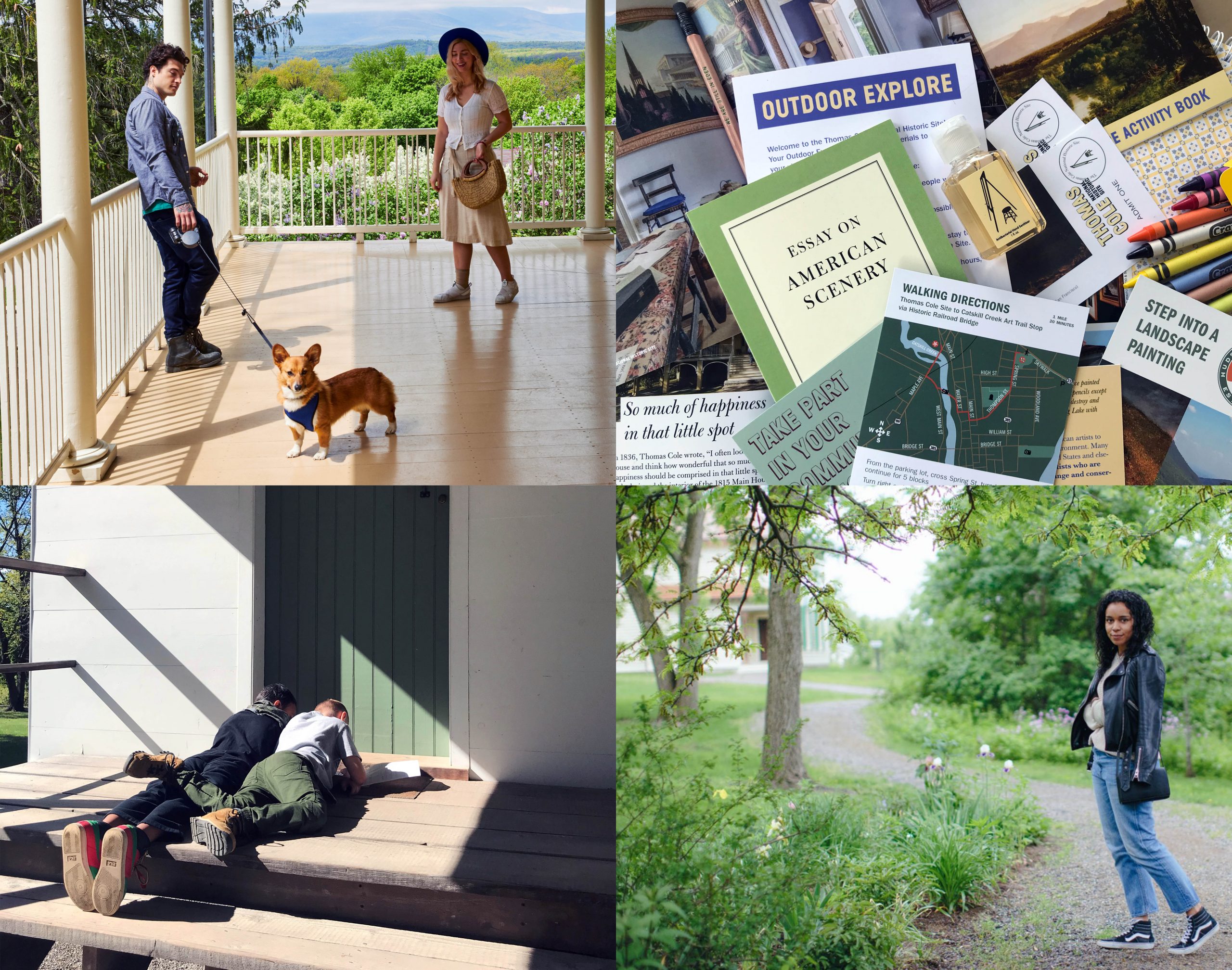 Pick up a packet with all of the information and materials you need to enjoy an hour-long visit to the Thomas Cole site. Explore the scenic grounds and building exteriors of the artist's home and learn about Thomas Cole's influence on the cultural landscape with your custom kit of interpretive materials and activities.
Click the button below to select your Outdoor Explore Kit and reserve a time slot for your contact-less pick-up. Pick-ups are available on Friday, Saturday and Sunday mornings. Reservations must be made in advance.
Explore at Your Own Pace Guide Book
Essay on American Scenery Book
Cole Site Sketchbook
Souvenir Cedar Pencil
View on the Catskill Postcard
Take Action Cards
Walking Directions to Catskill Creek
Mini Hand Sanitizer
Changing Landscape Activity Book *exclusive to Family Kit
Crayons *exclusive to Family Kit
Outdoor Explore Welcome Card
Thomas Cole Site & Art Trail Brochures
---
Thomas Cole Historic Site members receive priority access to the first morning time slots for pick-up and a discount on kits and all shop items. You can become a member today at thomascole.org/membership.
Outdoor Explore Kits are free for schoolchildren and their families within the Greene and Columbia County public school systems. Please email education@thomascole.org anytime or call (518) 291-9525 Wednesday through Friday to arrange your free kit pick-up. If you would like to support this community program, you can make a donation here.
Photos: Top left by Zio & Sons, Bottom right by Vincent M. Picone
Outdoor Explore Kits