Partner Together on Originality 

"Trees are like men, differing widely in character; in sheltered spots … there is a general resemblance. But in exposed situations, battling with the elements, they exhibit
… grand originality."
—Thomas Cole, Essay on American Scenery, 1836
We believe that art has the power to remind us what matters and what endures.
This holiday season, we invite you to join us in support of originality at the Thomas Cole National Historic Site. It has been a year filled with historic challenges, and historic innovation. Together, we are persevering. You can bring to life one or more of the initiatives outlined below by becoming a sponsoring partner today.
Sincerely,
The Thomas Cole Board of Trustees
Lisa Fox Martin, Marianne Lockwood, Warner Shook, Sara de Swardt, Susan Ball, Elizabeth B. Jacks, Carrie Feder, Linda Gentalen, Nina Matis, Anne J. Miller, Stephen Shadley, Hudson Talbott, Evelyn Trebilcock, Susan G. A. Warner
$2,500
Four of these gifts will cover matching costs for our collaborative traveling exhibition, Cross Pollination, which will open at the Thomas Cole Site and Olana in 2021.
Receive a copy of the catalogue and website credit.
$1,500
Eleven of these gifts will enable us to recreate the East Parlor carpet.
Receive an East Parlor magnet and a custom sketchbook. 
$1,000
Twelve of these gifts will provide solar-powered electricity site-wide for a year.
Receive an Art Trail reusable water bottle.
$750
Six of these gifts will allow us to publish Thomas Cole's journal, which he entitled Thoughts & Occurrences.
Receive a copy of Cole's Lecture on Art (published 2020).
$500
Each gift will support a 2021 Cole Fellow for one month of research on Thomas Cole's diverse household.
Receive a postcard of the historic buildings.
$250
Each of these donations will enable our staff to develop and offer five free live virtual school programs.
Receive one custom coloring book.
$100
Each gift at this level will buy new plants for The Pollinator Pavilion garden in 2021.
Receive a lavender custom sticker.
I would like to support the general operating costs of the Thomas Cole National Historic Site in this unprecedented year.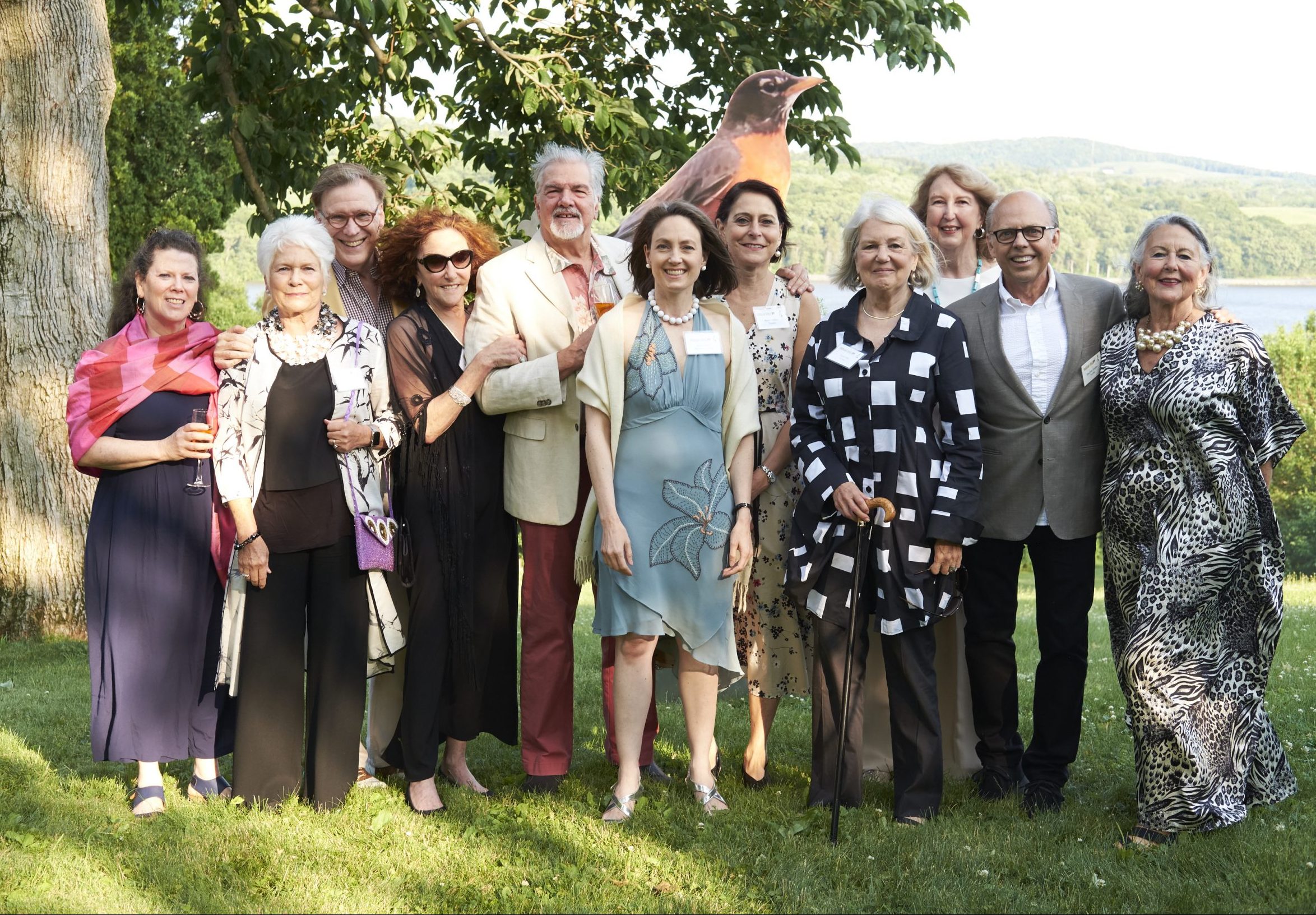 Thomas Cole, White Pine, c. 1832. Ink over pencil on paper, 8 x 13 inches. Detroit Institute of Arts
Thomas Cole's Main House © Peter Aaron/OTTO
Thomas Cole, View of Mt. Etna, 1842, oil on canvas, 32 × 48 in., Crystal Bridges Museum of American Art, Bentonville, Arkansas, 2007.11 Photography by Dwight Primiano
Main House interior, undated photograph
Historic Campus, Devin Pickering
Thomas Cole's Lecture on Art essay
Thomas Cole National Historic Site staff, fellows and several trustees, Adam T. Deen
The Pollinator Pavilion © Peter Aaron/OTTO
2020 Partner Together