Picturesque and Sublime:
Thomas Cole's Trans-Atlantic Inheritance
In Thomas Cole's New Studio
MAY 1 – NOVEMBER 4, 2018
Tickets
Exhibition Catalogue
Exhibition Overview
To celebrate the 200th anniversary of Thomas Cole's arrival from England in 1818, the Thomas Cole Site has partnered with the Yale Center for British Art to present the special exhibition Picturesque and Sublime: Thomas Cole's Trans-Atlantic Inheritance in Cole's New Studio. This exhibition is designed to complement the major Thomas Cole show organized by The Metropolitan Museum of Art and the National Gallery, London and is curated by Tim Barringer, Paul Mellon Professor in the History of Art, Chair History of Art at Yale University; Gillian Forrester, Senior Curator of European Art at the Whitworth Art Gallery, University of Manchester (and previously at the Yale Center for British Art); Jennifer Raab, Associate Professor of the History of Art at Yale; and two doctoral candidates at Yale, Sophie Lynford and Nicholas Robbins.
Picturesque and Sublime presents masterworks on paper by major British artists, including Turner and Constable, together with significant oil-on-canvas paintings by Thomas Cole to demonstrate Cole's radical achievement of transforming the well-developed British traditions of landscape representations into a new bold formulation, the American Sublime.
The exhibition is supported by the National Endowment for the Arts, Empire State Development's I LOVE NEW YORK program under the Market NY initiative, New York State Council on the Arts with the support of Governor Andrew M. Cuomo and the New York State Legislature, Michael Altman Fine Art & Advisory Services LLC, Greene County Legislature through the County Initiative Program of the Greene County Council on the Arts, and the Kindred Spirits Society of the Thomas Cole National Historic Site. The catalogue is supported by the Willow Springs Charitable Trust and Furthermore: a program of the J. M. Kaplan Fund.
Read the exhibition press release.
Cover image: Thomas Cole, The Clove, Catskills, Oil on canvas, 1827, 25 ¼ x 35 1/8 in. New Britain Museum of American Art. Charles F. Smith Fund, 1945.22.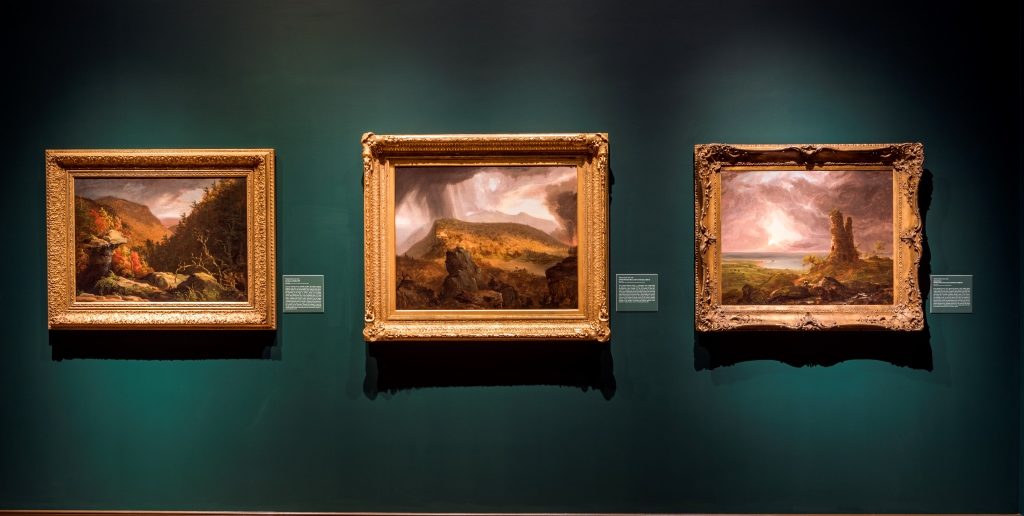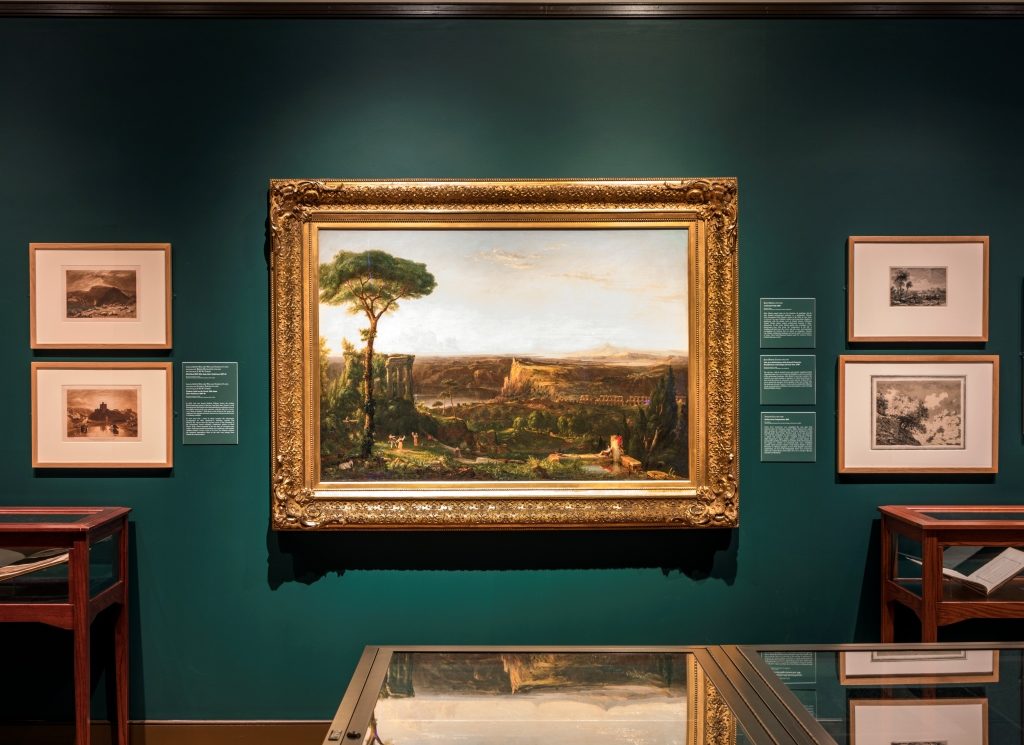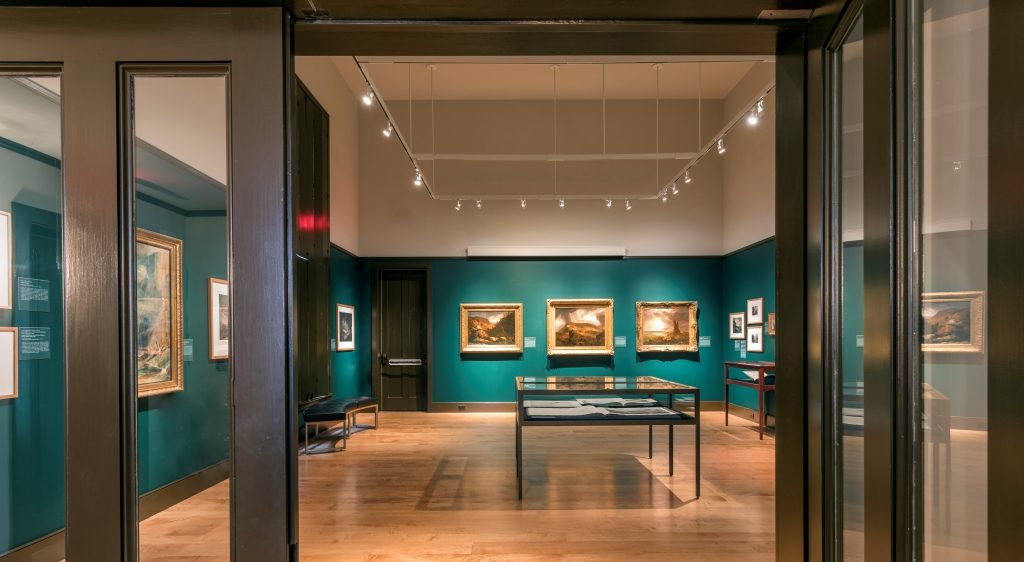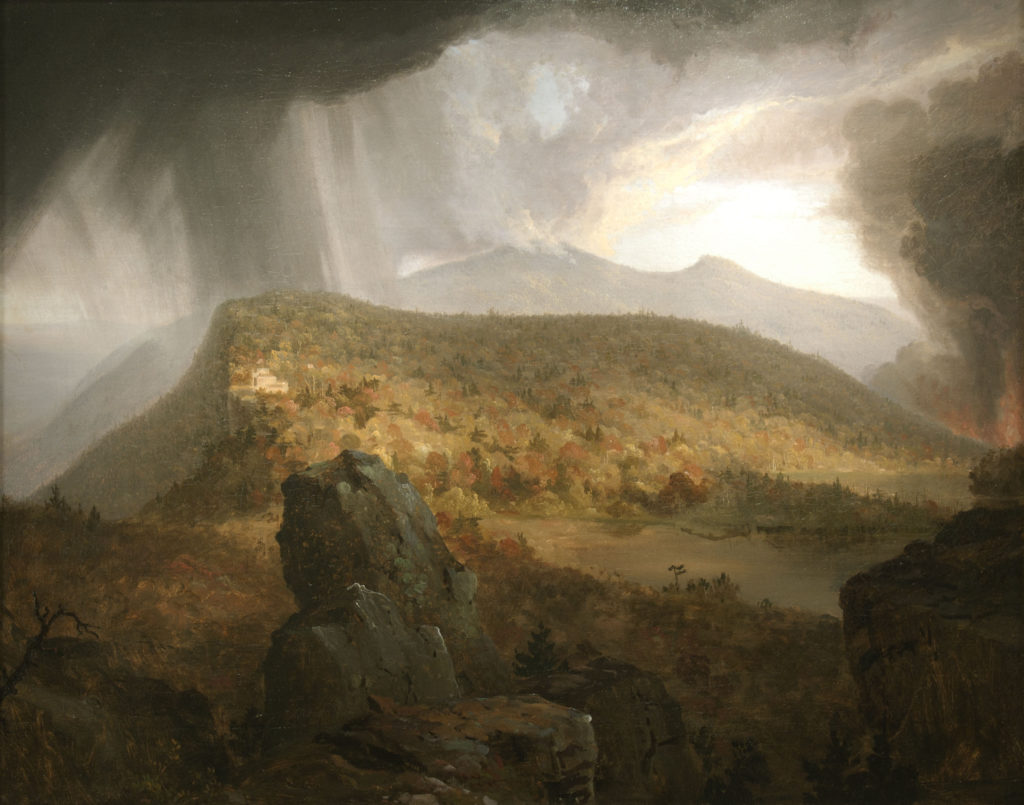 Thomas Cole, Catskill Mountain House; The Four Elements, 1843-44, oil on canvas, 28 ½ x 36 ½ in. Private Collection.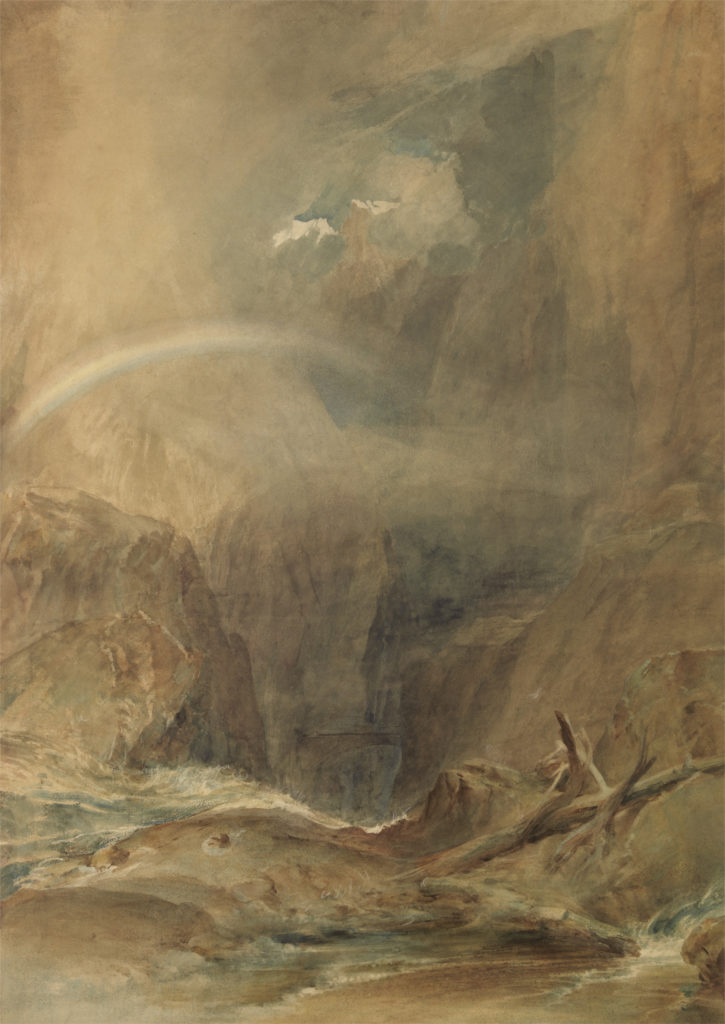 Joseph Mallord William Turner, Devil's Bridge, Saint Gotthard's Pass, c. 1804
Watercolor, white wax crayon and scraping paper out on paper,
41 5/8 x 29 7/8 in. Yale Center for British Art, B1981.12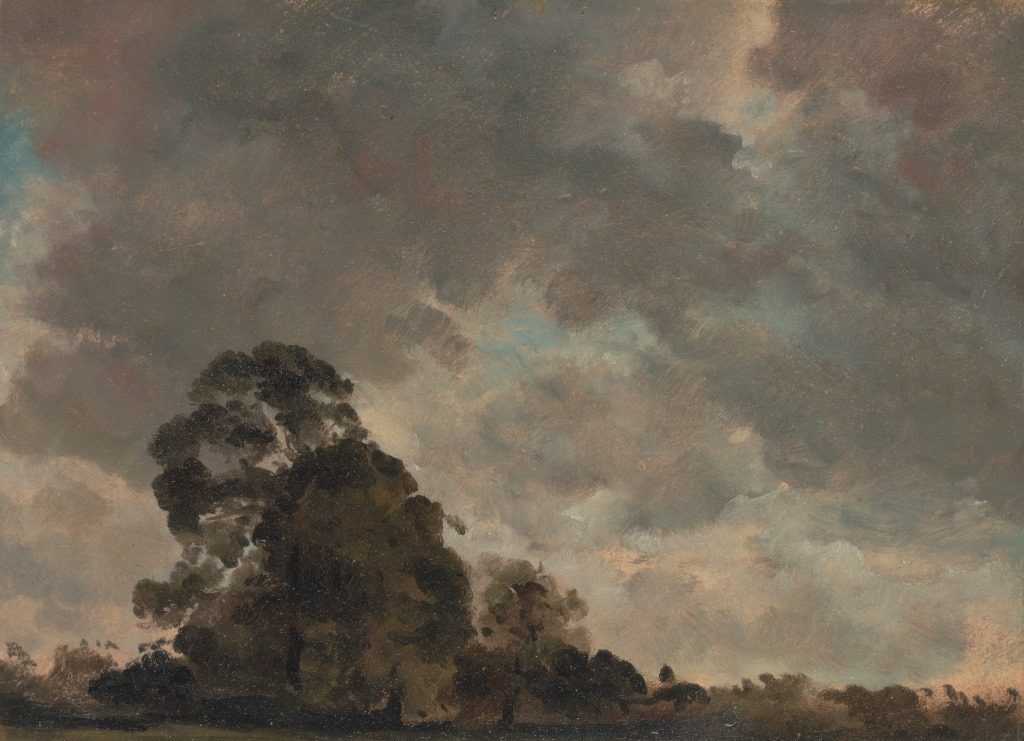 John Constable, Cloud Study (Landscape at Hampstead, Trees and Storm Clouds), c. 1821. Oil on paper laid on card, 8 x 10 ¾ in. Yale Center for British Art, B1981.25.148.
Picturesque and Sublime