Funding Support for the Program Endowment

We would like to thank the following donors for providing essential support to establish the Program Endowment at the Thomas Cole National Historic Site that supports educational programming.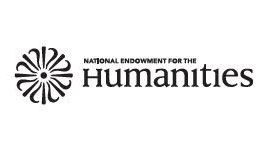 The Program Endowment has been made possible in part by a major grant from the National Endowment for the Humanities: Exploring the human endeavor. 
$100,000 & up
Jane W. Nuhn Charitable Trust
National Endowment for the Humanities
Suzy Vogler, Willow Springs Charitable Trust
Walton Family Foundation
$25,000-$99,999
The Bay & Paul Foundations, David Bury Chairman
Matthew & Phoebe Bender
Matthew & Amy Davidson, The J.M. Kaplan Foundation
The Gilder Foundation
Lisa Fox Martin, The May Family Foundation
Nina Matis & Alan Gosule
$10,000-$24,999
Peter M. Bakal
Frederick W. & Candace Beinecke, The Prospect Hill Foundation
Stephen & Jacqueline Dunn
The Enoch Foundation, Marianne Lockwood Arts Advisor
The Honorable Guido Loyola & Leonard Herman
Anne Miller & Stuart Breslow
Robert A. Miller & Kathy Klingenstein
$5,000-$9,999
Charina Foundation
David B. Forer
Jean Hamilton & Rick McCarthy
Seth & Ariane Harrison
Ashton Hawkins & Johnnie Moore Hawkins
Barbara & Sven Huseby
Meredith Kane
Lunder Foundation
Betsy & Al Scott
Maynard & Kay Toll
Evelyn Trebilcock & Douglas Hammond
Illiana Van Meeteren & Terence Boylan
$2,500-$4,999
Patrick J. Shelley & Patricia Pindar
Warner Shook & Frank Swim
Barry & Gloria Garfinkel
Peter Spears & Brian Swardstrom
Kristin Gamble
David Garza & Gina Meggo-Garza
Benjamin Davidson & Pippa Biddle
Gary DiMauro & Kathryn Windley
Dr. Lee MacCormick Edwards Charitable Foundation
Steven Harris & Lucien Rees Roberts
Millicent A. & Russell G. LeCount
John & Margaret Moree
Frances Spark
The Stainman Family Foundation
$1,000-$2,499
Elaine Abrams
Dan Arshack & Nancey Rosensweig
Asli & Evren Ay
Miranda Barry & Charlotte Sheedy
Richard & Jean Bassin
James W. Battle
Wayne Benjamin & Rebecca Caudle
Annette & Stanley Blaugrund
Miceala & Jimmy Bulich
Mayor Allen Coulter
Denise de Diego & Kevin Delahanty
Brian Flynn & & Amy Scheibe
Lexy Funk
Paul Garfinkel
Kevin Grant
Michel Goldberg
Susan Hendrickson
Christine Jones & Bert Goldfinger
Diane Kamp & Michael Clayton
Jay Lesenger
Joshua Lipsman
Merritt M. & Candy Lutz
Elizabeth & Richard Mason
Patti Matheney & Michael Schrom
Christine Oaklander
Meg Oliver, Osceola Foundation
Cindy Putorti & Ken Tsukada
Joan Ruttenburg
Alison Schwartz
Anne & George Selden
David Slutzky
Harvey & Mary Struthers
Hudson Talbott
Adrienne Willis
$500-$999
Susan Ball & John Brigham
Jay & Leila Cahalan
Frank Cuthbert
Kusum Gaind & Rupi Puri
Ginnie Gardiner & Jon Philips
David & Joan Grubin
Marcia & Frank Haimbach
Peter Jung
Josephine Lea Iselin
Elizabeth Lenahan
Sam Margolius
Peter & Sarah May
Julia Ritchie & Michael Hoff
Stephen Schoenfeld & Penny Hudnut
Stephen Shadley
Charles B. & Natasha Slutzky
Gregory Smith
Edwina Thorn
Peter Vey
James Sullivan Walsh
Robert & Suzanne Werner
$250-$499
Patricia Aragones & Ian Toll
Edward Beaty & Hai Tommy Ngo
Michael Belanger & Jeffrey Hayenga
Jennifer Crichton
Linda & Tom Gentalen
Pamela Graf
Hannah & Yehuda Hanani
John Holland
Aven Kerr
Peter Kiernan
John & Barbara Klassen
Rosemary Levai
Janno Lieber & Amy Glosser
Larry & Jane Machiz
Martha McMaster & Sheldon Evans
Portia Munson
Harold Oaklander
Richard & Kim Rappleyea
Thomas Swope
Mary Tynes
Tom Wells & Lee Tannen
Ashley Wenk
Up to $249
Tim Allred
Charles & Barbara Bohl
Susanna Brackman
Sara Carlson
Juan Carretero & David Usborne
Charlotte Carter
Edward G. & Laura Cloke
Logan Coffey
William & Maxine Coleman
Dancers Responding to AIDS
Margaret Davidson & John Stein
Judy Dryland
Florence Fielman
Dana Forchette
MaryEllen Gallagher
Lawrence & Elizabeth Gile
Larry Gillaspie & Janis Pforsich
Chris Hebert
James Hoffman
Joseph M. Jabbour
Alison Lankenau
Ricky Lark & Rickey Shaum
Audrey Lent
Stephen Marmon
Jesse Moore
Aidan O'Connor
Cynthia Ofer
Katie Oldakowski
Elizabeth O'Sullivan
Jean Louise O'Sullivan
Edward Parran & James Guidera
Stephen Petronio & Jean-Marc Flack
Philip & Bunny Savino
Jasper & Marie Spano
Robin Ann Stapley
Rickie & Jimmy Tamayo
Dawn Watson
Rick & Marilyn Wyman
The Program Endowment has been made possible in part by a major grant from the National Endowment for the Humanities: Exploring the human endeavor. Any views, findings, conclusions or recommendations expressed in this the programs do not necessarily represent those of the National Endowment for the Humanities.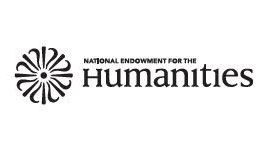 Program Endowment