360 Virtual Explore
Go inside Thomas Cole's home & studio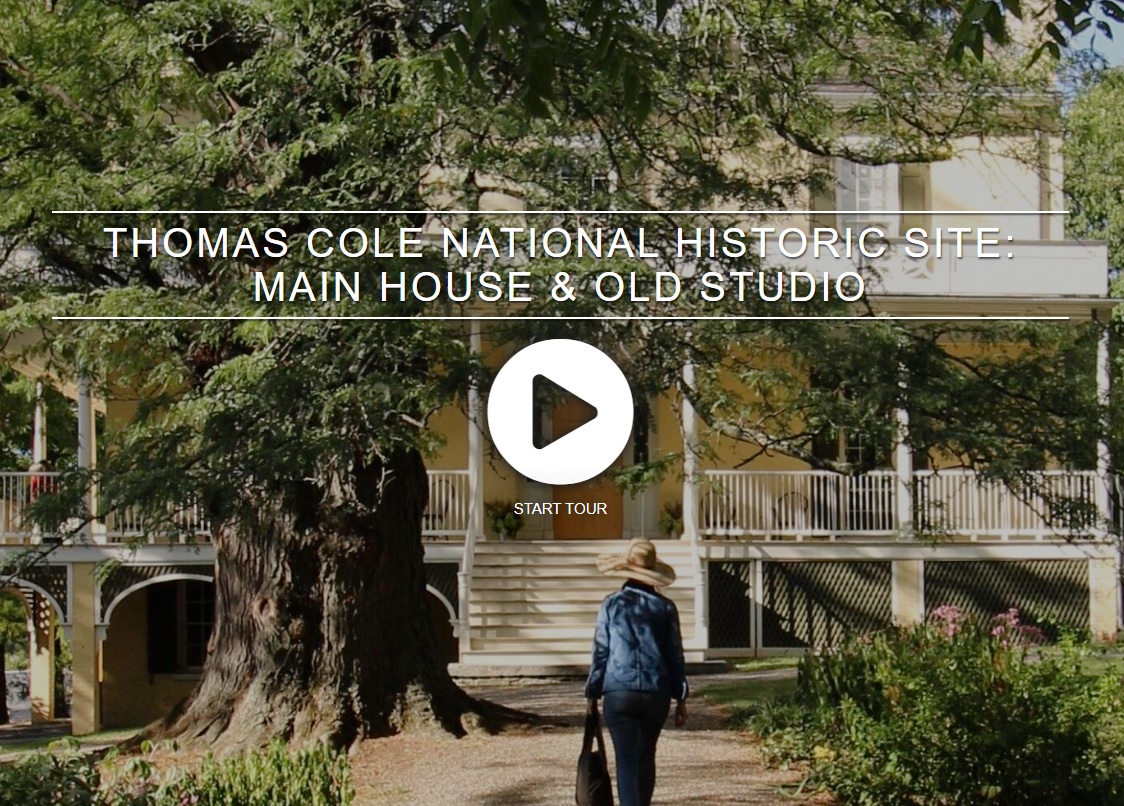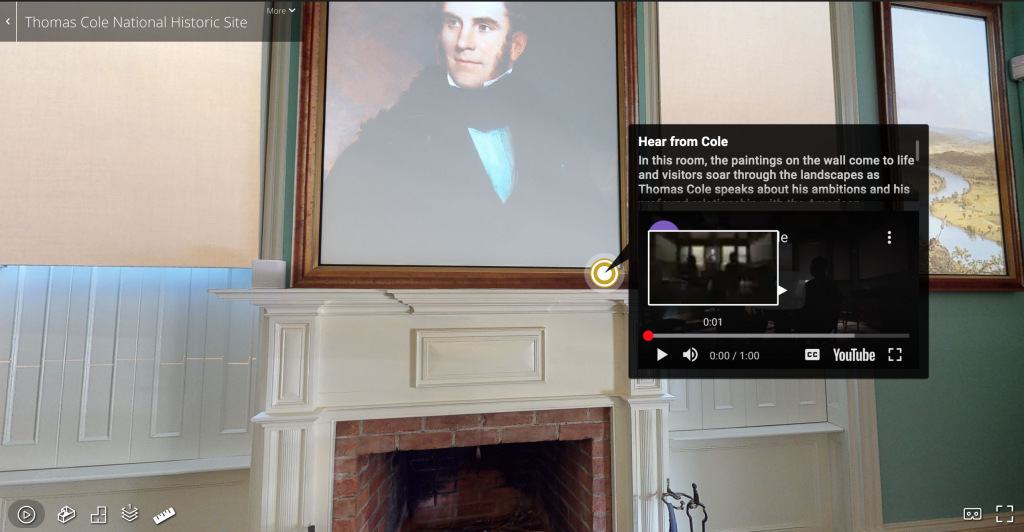 Virtually explore the 1815 Main House and 1839 Old Studio, where the artist Thomas Cole lived and worked from 1836 until his death in 1848. The buildings are part of the historic campus at the Thomas Cole National Historic Site in the Village of Catskill, New York, which also includes the reconstructed 1846 New Studio, now a museum gallery.
Discover links to videos, photos, and original letters from the artist hidden within the virtual spaces.
Venture into the artist's bedroom to spot his traveling trunk and linger in front of his painting easel in the studio. As you explore these historic spaces, notice the interiors, largely restored to Thomas Cole's own vibrant designs, and imagine the bustling sounds of a busy household. According to US Censuses taken between 1820 and 1850, the average number of residents at the historic property was about 11. This would have included Thomas Cole, his wife Maria Thomson Cole, their four surviving children, Maria's uncle that owned the majority of the property, Maria's sisters, visitors, servants, and farm workers. Read the full list of residents here https://thomascole.org/household/.
You may notice some newly restored interior designs peeking through one of the doors. More on this soon. 
This online program was organized by Anne T. Comer, 2019-20 Cole Fellow, and Heather Paroubek, Manager of Visitor Engagement.
Visitors also viewed: The Thomas Cole Site Guide Book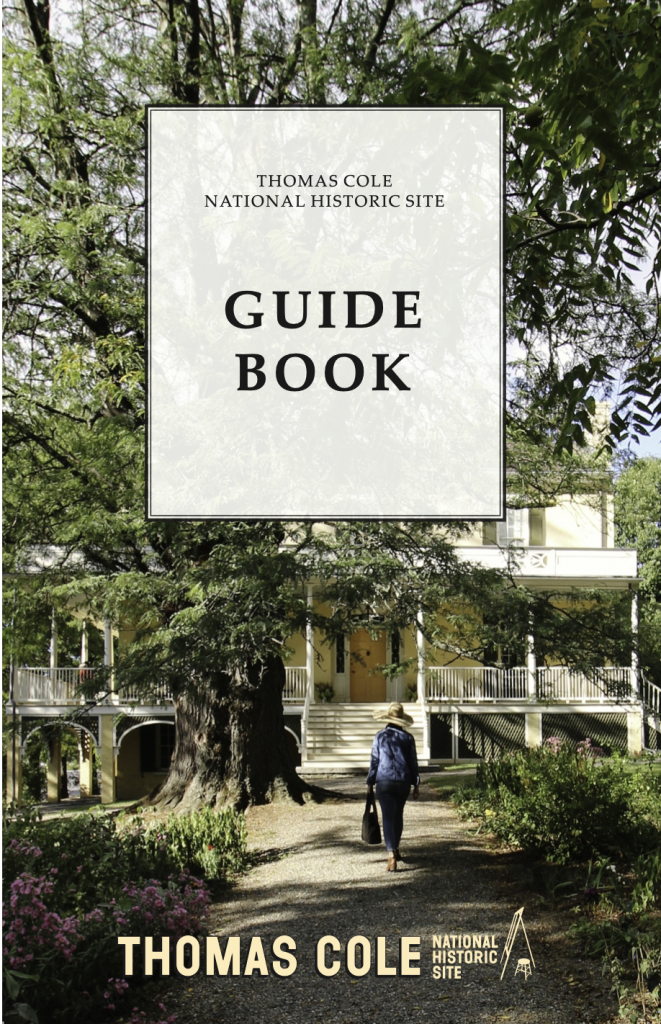 Support provided by Art Bridges Bridge Ahead Initiative
Additional support provided by a Humanities New York Action Grant with support from the National Endowment for the Humanities
Photo by Escape Brooklyn
360 Explore