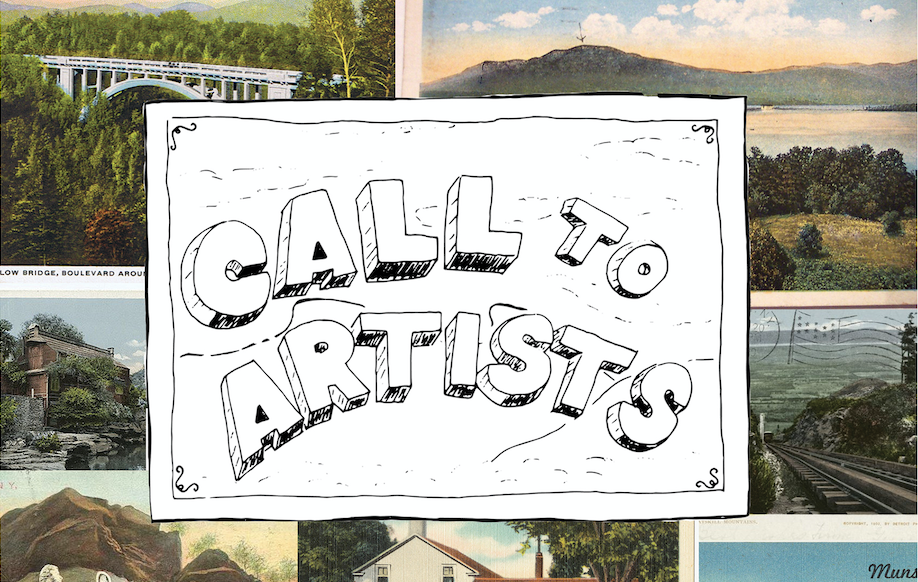 Picturing the Sublime
The 6th Annual Postcards OPEN CALL Exhibition 2017
Exhibition at the Thomas Cole National Historic Site
EXHIBITION: Sunday, September 24, 2017 ARTWORK DUE: Tuesday, September 5, 2017
In the 19th century, painters including Thomas Cole, Frederic Church, Sanford Gifford, Jasper Cropsey, and others created landscape images throughout the Hudson Valley and beyond that often emphasized those qualities of nature they considered 'sublime.' For these painters, the sublime was a deep feeling of awe or sometimes even fear experienced through their personal relationship with nature. Since then our environment and perspectives have changed. To celebrate Thomas Cole and the Hudson River Valley, we invite you to rediscover the sublime in the Hudson Valley by making your own postcard-sized painting that captures the power of nature and submit it to our annual exhibition at the Thomas Cole National Historic Site. Whether it is a modern urban setting or untouched wilderness, we are specifically interested in your own relationship with the landscape of today. All interpretations are welcome.
EXHIBITION
All artists who submit work according to the theme and following the guidelines will be included in the exhibition, which will take place at the Thomas Cole National Historic Site on September 24, 2017.
GUIDELINES
+ Artists may submit original painting, drawing, work on paper, collage, or mixed media work that fits on a 5×7" canvas or hard board (size must be inclusive of image area, margin, and borders).
+ NOTE: A complimentary 5×7" canvas panel is available for pick-up at the Thomas Cole National Historic Site Visitor Center. Artists may also use their own canvas/materials. Entries must be made on provided canvas, your own canvas, stiff board, or paper mounted on board. Loose works on paper cannot be included. All works must be unframed, and will be hung with hook or removable, non-staining ahdhesive attached directly to back.
HOW TO ENTER + TIME FRAME
Artists may submit 1 or 2 original artworks. To be included in the exhibit, work must fall within the theme, meet required size, and arrive with a completed entry form on or before September 5, 2017. Entry forms may be downloaded at www.thomascole.org/call-to-artists. There is no fee to enter.
Artworks from artists age 18 and over will be offered for sale for $100. Artworks from artists age 17 and under will be offered for sale for $25. Artists may choose "not for sale." The artist may choose to donate 100% of the purchase price or share 50/50. All proceeds directly support programs at the Thomas Cole Historic Site.
DELIVER ARTWORK & FORM
MAIL: The Thomas Cole National Historic Site / Attn: Postcards Exhibition, 218 Spring Street, PO BOX 426, Catskill, NY 12414 | IN PERSON: Deliver to the Visitor Center at 218 Spring Street, Catskill, NY / Tues-Sun, 9:30-5pm.
Please note: All work that does not sell will need to be picked up from the site at the close of the exhibition. The Thomas Cole National Historic Site is not responsible for returning works. In the case that a work does not sell, we will notify participants and provide a two week timeframe to pick up work. Any work not claimed and picked up after that time will be considered abandoned property, unless alternate arrangements are made in advance. If you need to have your work mailed back, please make sure to include a self-addressed, stamped envelope large enough and safe for its return.
QUESTIONS? Email Adam Grimes at agrimes@thomascole.org or call 518.943.7465 xt 108