Current Exhibitions & Events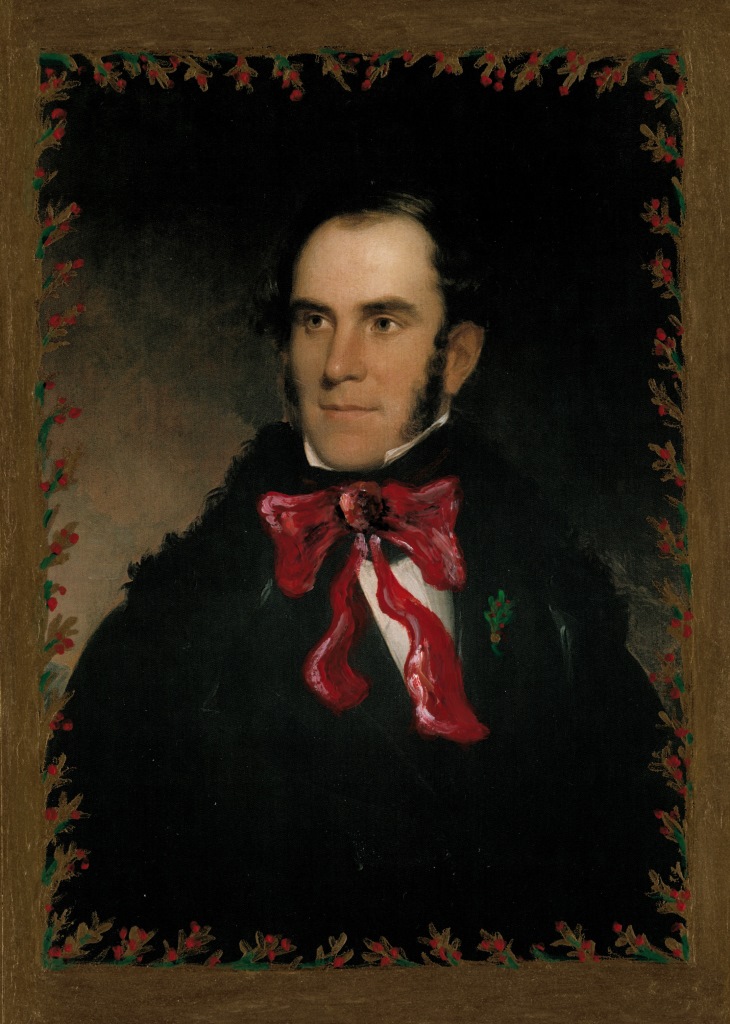 A Holiday Gathering in Thomas Cole's New Studio
Please join us for a special holiday event that will take place in our newest building, the reconstructed "New Studio." Festive libations will be served starting at 5 pm in the gallery. Guests are then invited to one of six magnificent nearby private homes for a scrumptious holiday dinner, seated around a table with both old friends and new acquaintances. Please note: the dinners for this event are now sold out, but tickets are still available for the cocktail portion of the evening.
Cover art by Carrie Feder, painted on a print of Portrait of Thomas Cole by Asher B. Durand, 1838. Berkshire Museum
Information & Tickets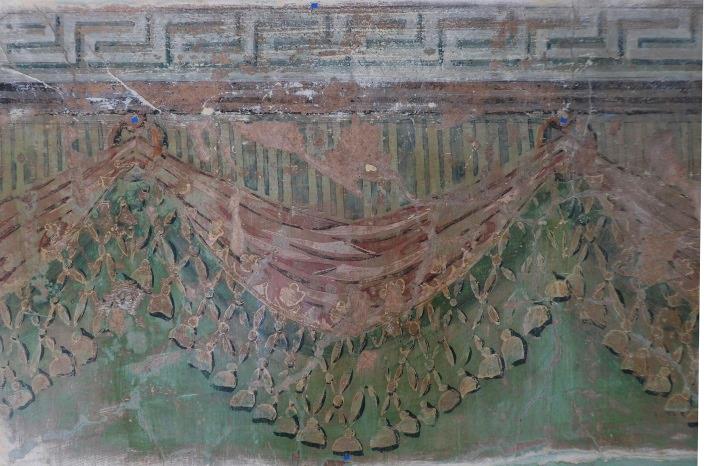 SUNDAY SALONS: Buried Treasure: Thomas Cole's Decoration of Cedar Grove
Jean Dunbar, Matthew Mosca, Margaret Saliske 
Sun, Mar 12 at 2pm
Meet the trio of historic interiors experts – Jean Dunbar, of Historic Design, Inc.; Matthew Mosca, of Artifex, Ltd.; and Margaret Saliske, of IN SITU Furniture Restoration – as they reveal the real story behind the amazing discovery of Thomas Cole's detailed decorative paintings on the walls of his home that had been hidden from view for over a century.
Information & Tickets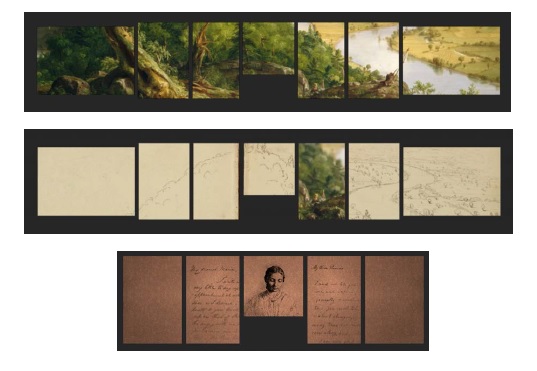 SUNDAY SALONS: Reinventing Thomas Cole's Home
Elizabeth Jacks, Alan Wallach, Nancy Siegel
Sun, Jan 8 at 2pm
In May 2017, the Cole site unveils a project that has been in the making for over a decade. Join Elizabeth Jacks, Executive Director of the Cole site; Alan Wallach, Ralph H. Wark Professor of Art and Art History and Professor of American Studies Emeritus at the College of William and Mary; and Nancy Siegel, Professor, Art History, Museum Studies Area Coordinator, Towson University, for a sneak preview of this highly innovative installation.
Information & Tickets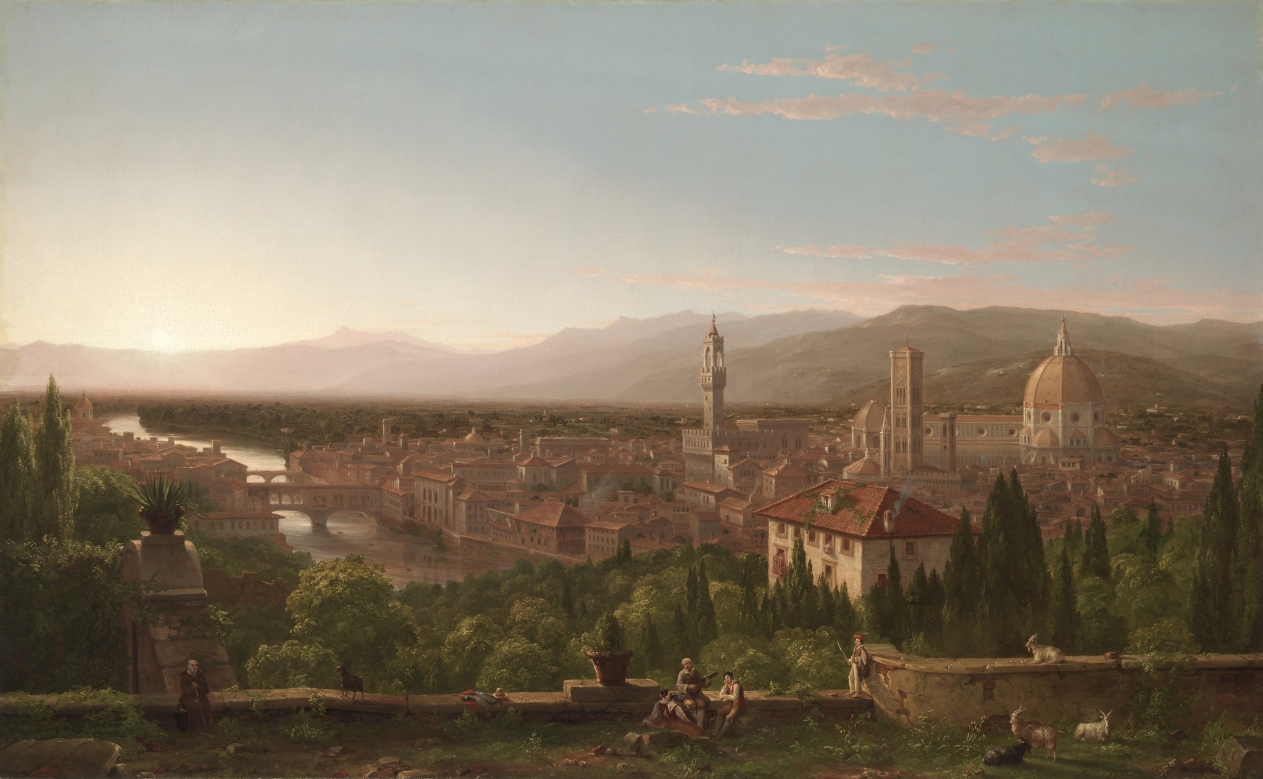 SUNDAY SALONS: "A Painter's Paradise": Thomas Cole and His Transformative Experience in Florence, 1831-32
John F. McGuigan, Jr. 
Sun, Apr 9 at 2pm
Join independent scholar John McGuigan as he explores the critical twelve months Cole lived and worked in Florence, the place Cole's biographer called "next to home itself, the happiest place in which he ever lived," and where he produced some of the finest paintings of his career.
Thomas Cole, View of Florence, 1836
Information &Tickets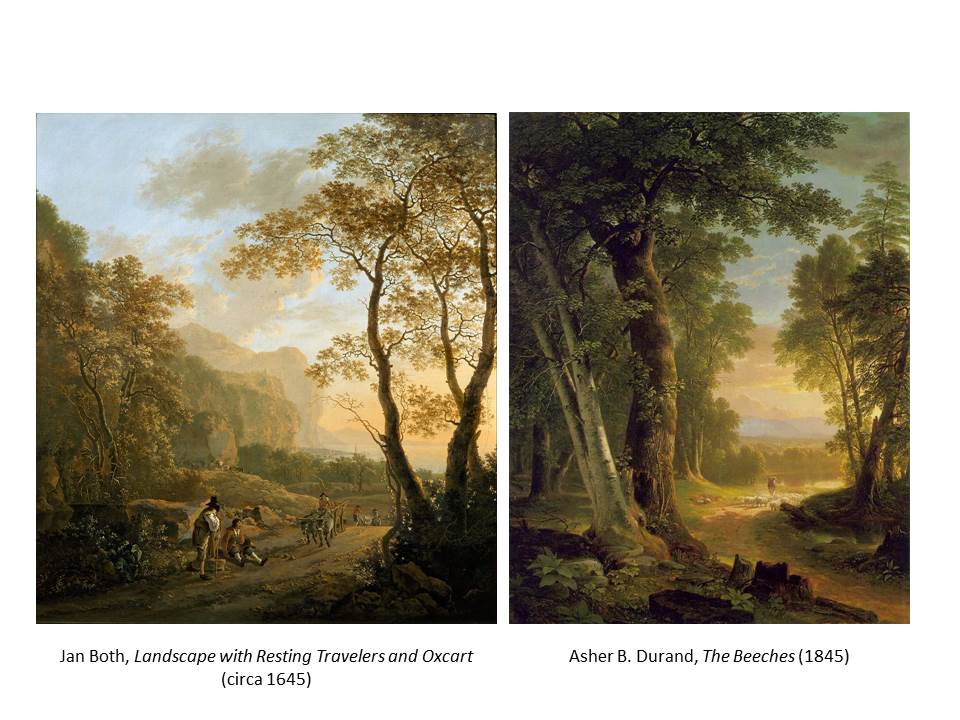 SUNDAY SALONS: The Influence of the Dutch Golden Age on the Hudson River School
Lloyd DeWitt
Sun, Feb 12 at 2pm
Join Dr. Lloyd DeWitt, Chief Curator and Irene Leache Curator of European Art at the Chrysler Museum of Art, as he explores the transformational influence of the 17th century Dutch landscape painting on Cole and other Hudson River School artists.
Information & Tickets
Past Exhibitions & Events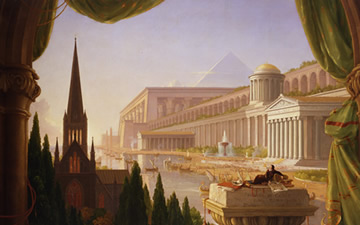 Thomas Cole: The Artist as Architect
In celebration of the reconstruction of Thomas Cole's Italianate studio at the Thomas Cole National Historic Site, the 2016 exhibition and the accompanying book focus on Cole's architectural interests, and feature major works by Cole that are rarely seen in this region, including his iconic painting, The Architect's Dream.
Information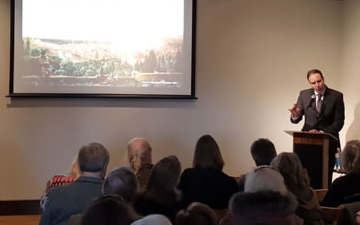 The Raymond Beecher Memorial Lecture
Taking Time to Look: The Landscape Films of Peter Hutton
by Scott MacDonald, PhD
Join Scott MacDonald, author of 14 books on independent cinema, as he presents the work of filmmaker Peter Hutton, the foremost Hudson River film artist of the past half-century, who passed away on June 25. For over thirty years MacDonald's passion has been introducing audiences to the worlds of alternative film and video. The lecture will take place at the Arts Center Theater at the Columbia Greene Community College and a reception will follow. Lecture tickets are $9, or $8 for members.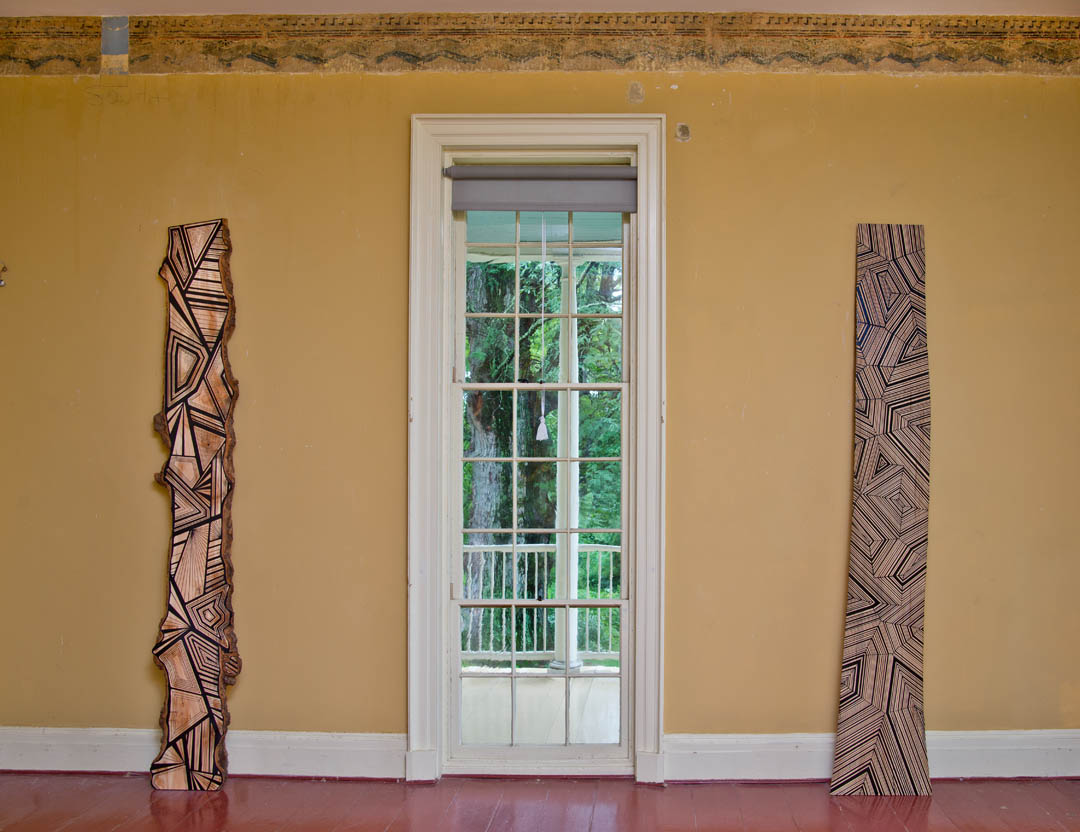 JASON MIDDLEBROOK: Nature Builds / We Cover
August through October 2016
The Thomas Cole National Historic Site is pleased to announce the start of a new series of contemporary installations entitled OPEN HOUSE: Contemporary Art in Conversation with Cole, and the inaugural exhibition, Jason Middlebrook: Nature Builds / We Cover. The artworks are installed throughout the Main House as well as outside on the lawn.
Information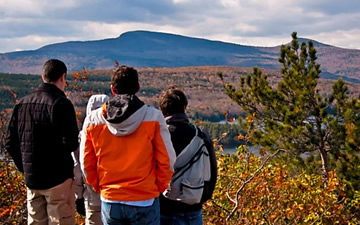 Guided Hikes
Visit the magnificent nearby views that are depicted in Thomas Cole's paintings. Our guided hikes are offered from June to October, and each begins at 9 am. During other times you can pick up our guidebook, visit our free online guide at Hudson River School and visit on your own. See suggested itineraries
---

Guided Hikes will begin again in the spring. 
Support for programs at the Thomas Cole National Historic Site is provided by the New York State Council on the Arts.
Events