Current Exhibitions & Events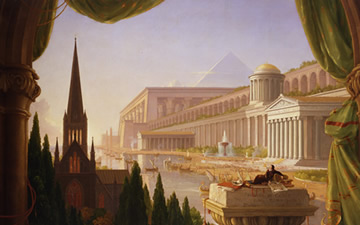 Thomas Cole: The Artist as Architect
In celebration of the reconstruction of Thomas Cole's Italianate studio at the Thomas Cole National Historic Site, the 2016 exhibition and the accompanying book focus on Cole's architectural interests, and feature major works by Cole that are rarely seen in this region, including his iconic painting, The Architect's Dream.
Learn More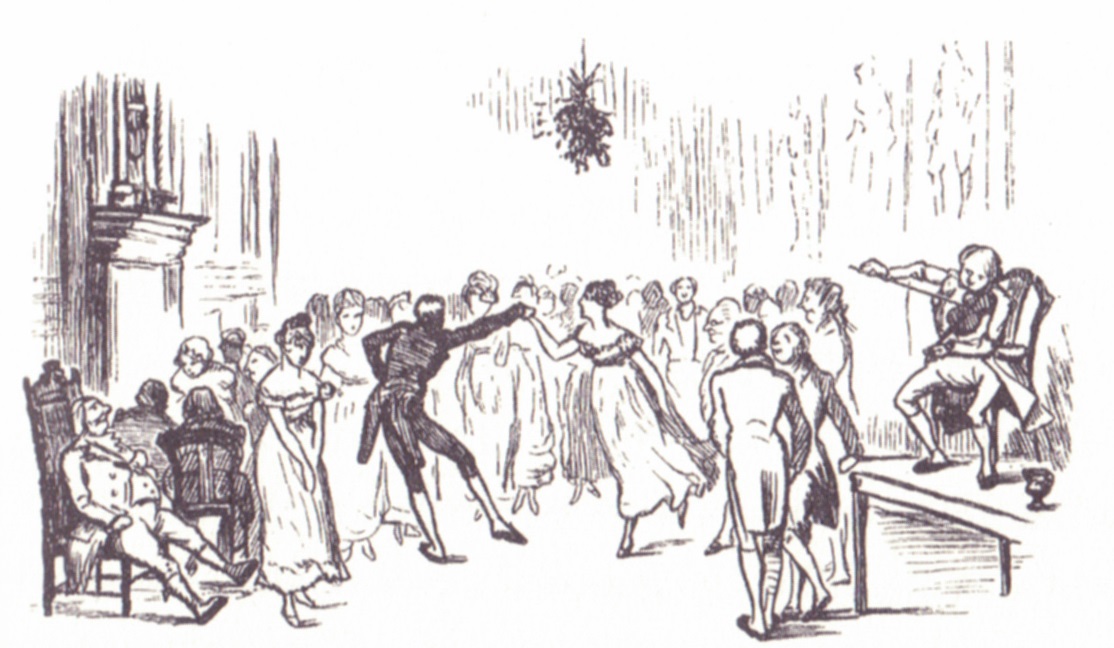 A Holiday Gathering in Thomas Cole's New Studio
Saturday, December 10, 2016 
Please join us for a special holiday event that will take place in our newest building, the reconstructed "New Studio." Festive libations will be served starting at 5 pm in the gallery where guests will have the unique opportunity to experience the space during the winter season. You are then invited to one of six magnificent nearby private homes for a scrumptious holiday dinner, seated around a table with both old friends and new acquaintances. Your meal might be served in an 1810 home with sweeping views of the Hudson River, or a meticulously restored 18th-century stone house. All of the dinners will be lovingly prepared with the best holiday splendor in mind. We hope to welcome you at the New Studio and thank you for your support of this historic site where American Art was born.
Tickets for the cocktail portion only are $45 each. Cocktails plus dinner is $145 per person. Sponsorships are available at $500 or $1000, both including two tickets to cocktails and dinner. Seating for the dinners is extremely limited. For details please be in touch with Carrie Tuccio at ctuccio@thomascole.org.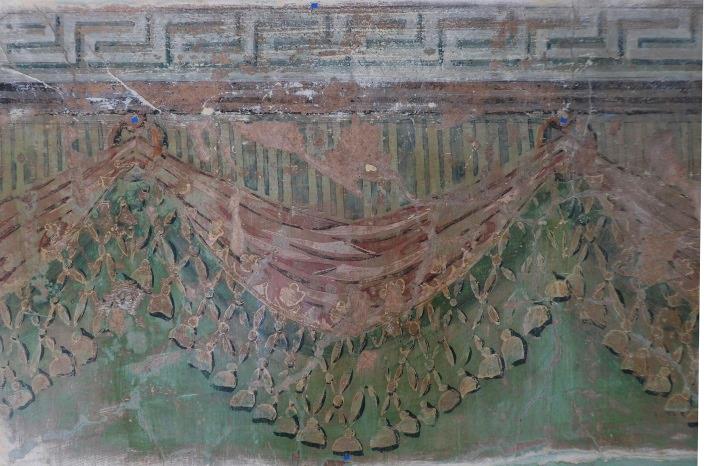 SUNDAY SALONS: Buried Treasure: Thomas Cole's Decoration of Cedar Grove
Jean Dunbar, Matthew Mosca, Margaret Saliske 
Sunday, March 12 
Meet the trio of historic interiors experts – Jean Dunbar, of Historic Design, Inc.; Matthew Mosca, of Artifex, Ltd.; and Margaret Saliske,  of IN SITU Furniture Restoration – as they reveal the real story behind the amazing discovery of Thomas Cole's detailed decorative paintings on the walls of his home that had been hidden from view for over a century. These experts – with combined 100 years of experience in the field – have painstakingly brought Cole's original design to life, while establishing Cole's reputation as the foremost interior decorator among 19th-century American painters. please join them as they recount their journey of uncovering these fascinating new discoveries about Cole's home in Catskill.
Tickets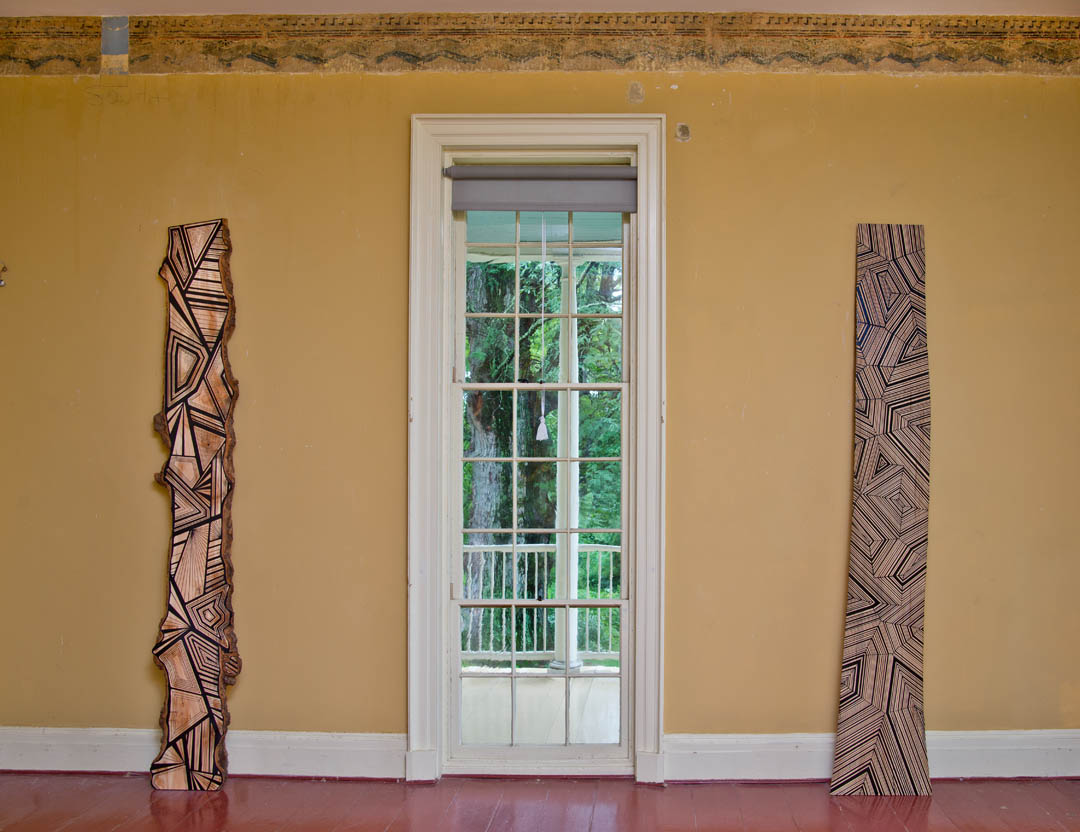 JASON MIDDLEBROOK: Nature Builds / We Cover
The Thomas Cole National Historic Site is pleased to announce the start of a new series of contemporary installations entitled OPEN HOUSE: Contemporary Art in Conversation with Cole, and the inaugural exhibition, Jason Middlebrook: Nature Builds / We Cover. The artworks are installed throughout the Main House as well as outside on the lawn.
Learn More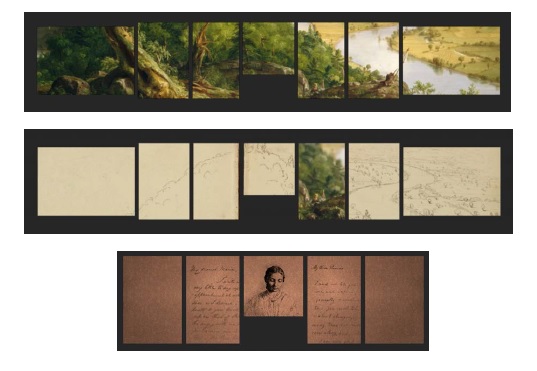 SUNDAY SALONS: Reinventing Thomas Cole's Home
Elizabeth Jacks, Alan Wallach, Nancy Siegel
Sunday, January 8
In May 2017, the Cole site unveils a project that has been in the making for over a decade, combining meticulous historic restoration with high-tech audio-visual effects that bring to life the two main parlors of Thomas Cole's home. Created in Partnership with nationally renowned design firm Second Story, the new installation will transform how visitors experience the historic site by engaging them in a participatory, interactive experience with Cole and his ideas in the very rooms in which Cole interacted with the artistic and cultural leaders of early 19th century America. Instead of walking through a period home behind velvet ropes, visitors will enter the rooms and participate in the events that took place there. Join Elizabeth Jacks, Executive Director of the Cole site; Alan Wallach, Ralph H. Wark Professor of Art and Art History and Professor of American Studies Emeritus; and Nancy Siegel, Professor, Art History, Museum Studies Area Coordinator, Towson University, for a sneak preview of this highly innovative installation.
Tickets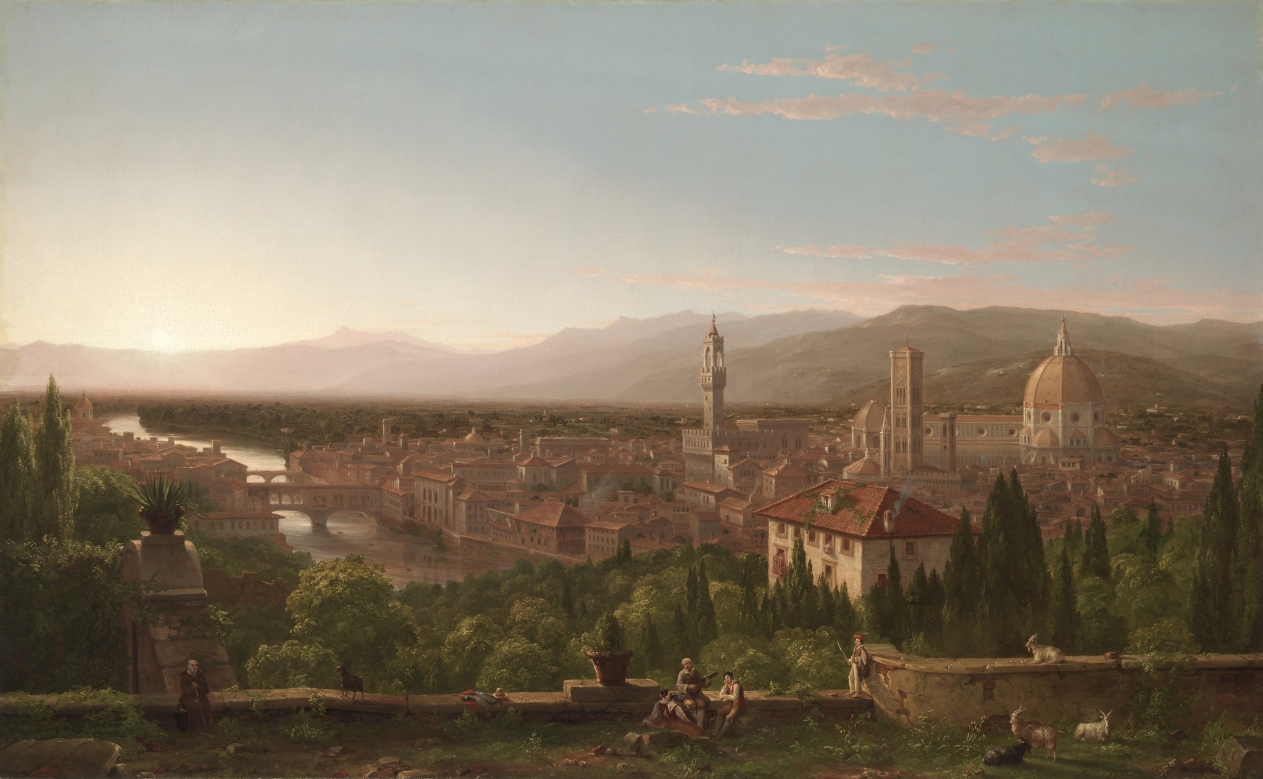 SUNDAY SALONS: "A Painter's Paradise": Thomas Cole and His Transformative Experience in Florence, 1831-32
John F. McGuigan, Jr. 
Sunday, April 9 
Although Cole's fame as a largely self-taught American artist was launched in 1825, it was his tutelage in Florence in 1831-2 with two of the most eminent artists working in Tuscany – Giuseppe Bezzuoli, who became his drawing master, and Pietro Benvenuti, president of the Accademia delle Belle Arti – and the seminal influence of Scottish landscape painter George Augusts Wallis, that heralded Cole's shift from being a gifted artist to his emergence as a great one. Join independent scholar John McGuigan as he explores the critical twelve months Cole lived and worked in Florence, the place Cole's biographer called "next to home itself, the happiest place in which he ever lived," and where he produced some of the finest paintings of his career.
Tickets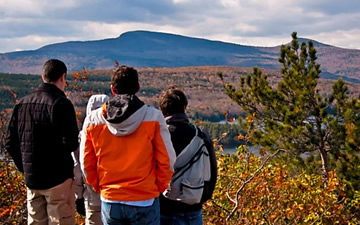 Guided Hikes
Visit the magnificent nearby views that are depicted in Thomas Cole's paintings. Our guided hikes are offered from June to October, and each begins at 9 am. During other times you can pick up our guidebook, visit our free online guide at Hudson River School and visit on your own. See suggested itineraries
---

Guided Hikes will begin again in the spring. 
Learn More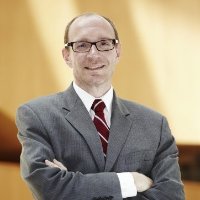 SUNDAY SALONS: The Influence of the Dutch Golden Age on the Hudson River School
Lloyd DeWitt
Sunday, February 12
During his first trip back to England after becoming a well-known American artist, Thomas Cole spent two years in London studying the old master paintings at the Royal Academy, the British Institution, the National Gallery of Art and the British Museum. He wrote home to his parents, "I think I shall improve very fast here, having the advantage of seeing so many fine pictures." In particular he was mesmerized by the works of Clause, Cuyp, Poussin, Rosa, and Ruisdael, among others. Join Dr. Lloyd DeWitt, Chief Curator and Irene Leache Curator of European Art at the Chrysler Museum of Art, as he explores the transformational influence of the 17th century Dutch landscape painting on Cole and other Hudson River School artists.
Tickets
Past Exhibitions & Events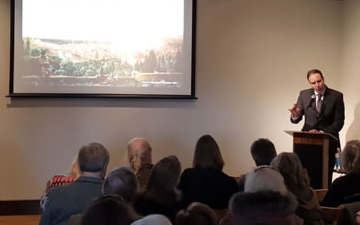 The Raymond Beecher Memorial Lecture
Taking Time to Look: The Landscape Films of Peter Hutton
by Scott MacDonald, PhD
Join Scott MacDonald, author of 14 books on independent cinema, as he presents the work of filmmaker Peter Hutton, the foremost Hudson River film artist of the past half-century, who passed away on June 25. For over thirty years MacDonald's passion has been introducing audiences to the worlds of alternative film and video. The lecture will take place at the Arts Center Theater at the Columbia Greene Community College and a reception will follow. Lecture tickets are $9, or $8 for members.
Learn More
Support for programs at the Thomas Cole National Historic Site is provided by the New York State Council on the Arts.
Events