Exhibition Overview
The Thomas Cole Site presents SPECTRUM, a site-specific contemporary art exhibition that explores relationships between Thomas Cole's use of color and that of 11 contemporary artists. Artworks will be sited throughout and in conversation with the historic home and grounds of Thomas Cole (1801-1848), founder of America's first major art movement, the Hudson River School of landscape painting. The exhibition engages artists in a visual dialogue with Cole and explores how artists use color in their practice at the intersection of art and science.
SPECTRUM is part of the ongoing series OPEN HOUSE: Contemporary Art in Conversation with Cole and grew out of conversations between the Cole Site curator Kate Menconeri, the artist Kiki Smith, and the exhibiting artists:
Polly Apfelbaum
Valerie Hammond
Anne Veronica Janssens
Anne Lindberg
Laura Moriarty
Portia Munson
Jackie Saccoccio
Lisa Sanditz
Julianne Swartz
Mildred Thompson
Linda Weintraub
The show is accompanied by an exhibition catalogue available from Saturday, August 25. The catalogue features an essay by Cole Site curator Kate Menconeri and new writing by artist and NYU Art Department Chair Jesse Bransford, that offers an overview of the historic context and color theories that Cole was exploring in the 19th century.
Cover art: Jackie Saccoccio, Place (Place), 2017, Oil and mica on linen, 79 x 90 in. Courtesy of the artist and Van Doren Waxter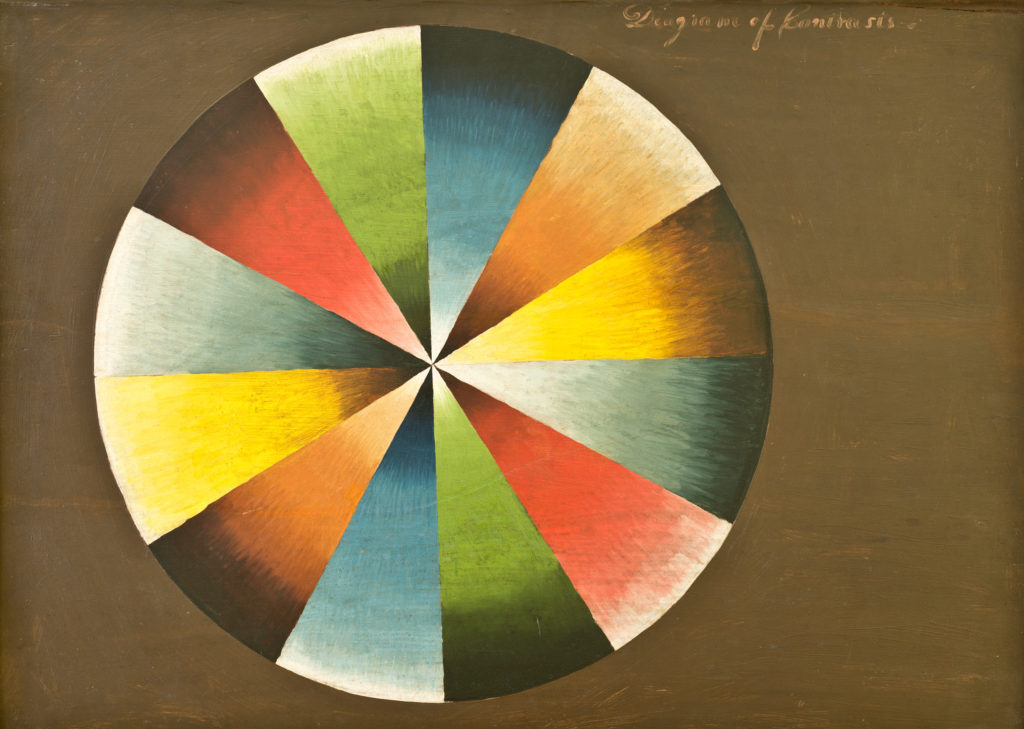 Thomas Cole, Diagram of Contrasts, 1834, Courtesy of Collection Richard Sharp.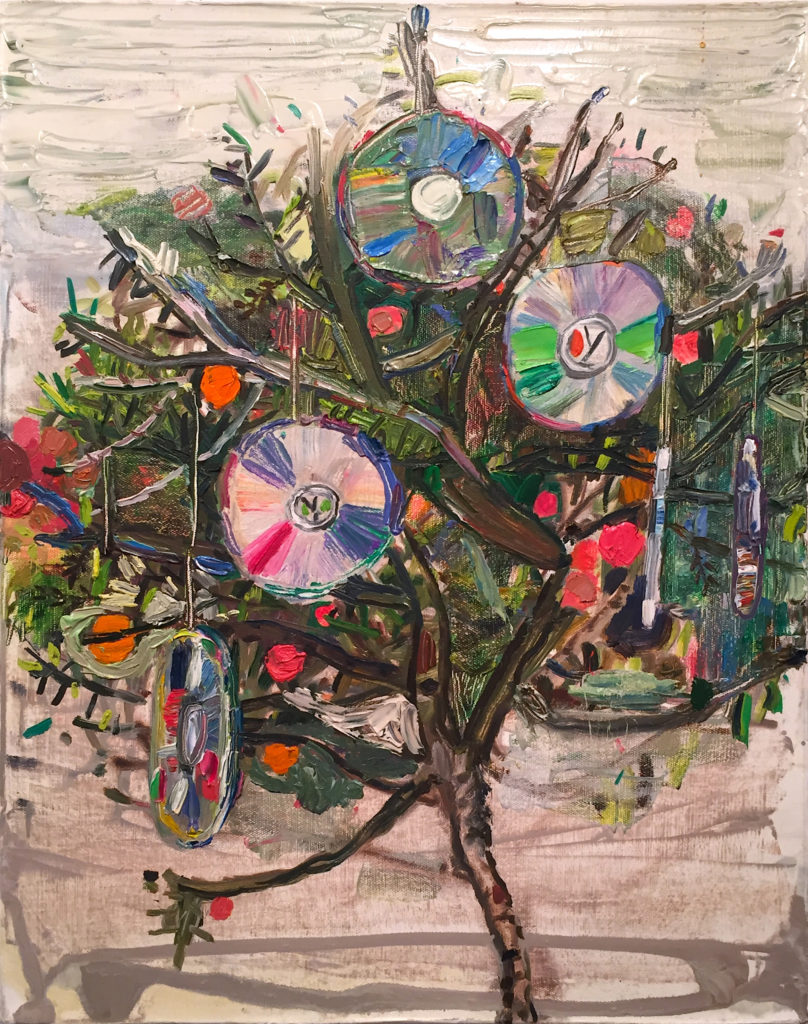 Lisa Sanditz, Peach Trees and CDs, 2013, Oil on canvas, 20 x 16 in. Courtesy of the artist.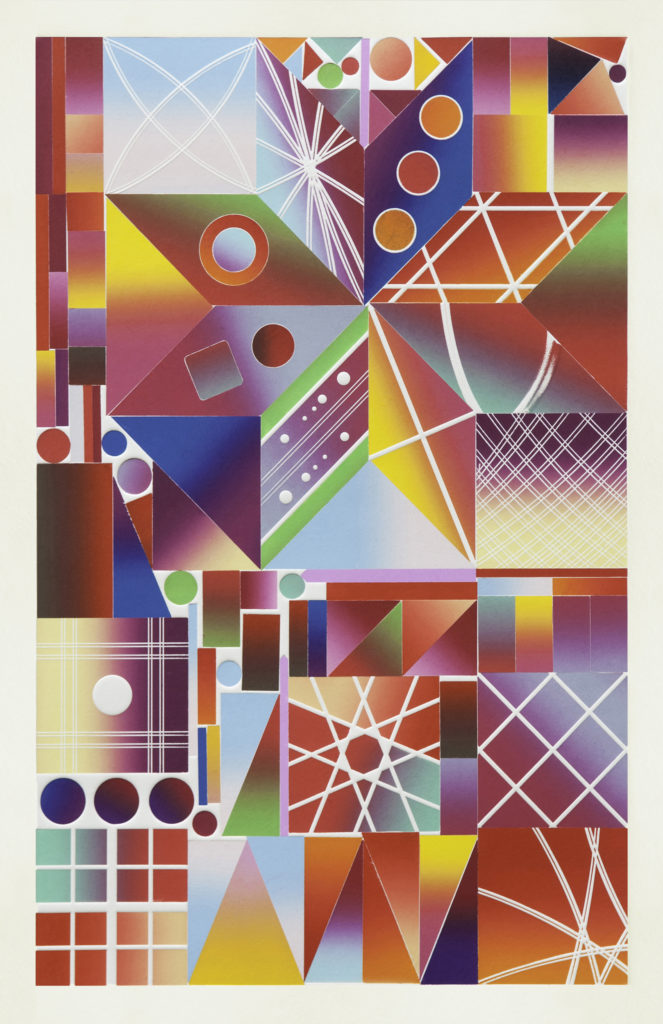 Polly Apfelbaum, Atomic Mystic Aura 9, 2017, Woodblock, Hiromi Handmade DHM-11 Triple Thick Paper, 28 5/8 x 19 in., Image: 26 3/8 x 17 in. Printed and published by Durham Press, Courtesy Durham Press, © Durham Press and the artist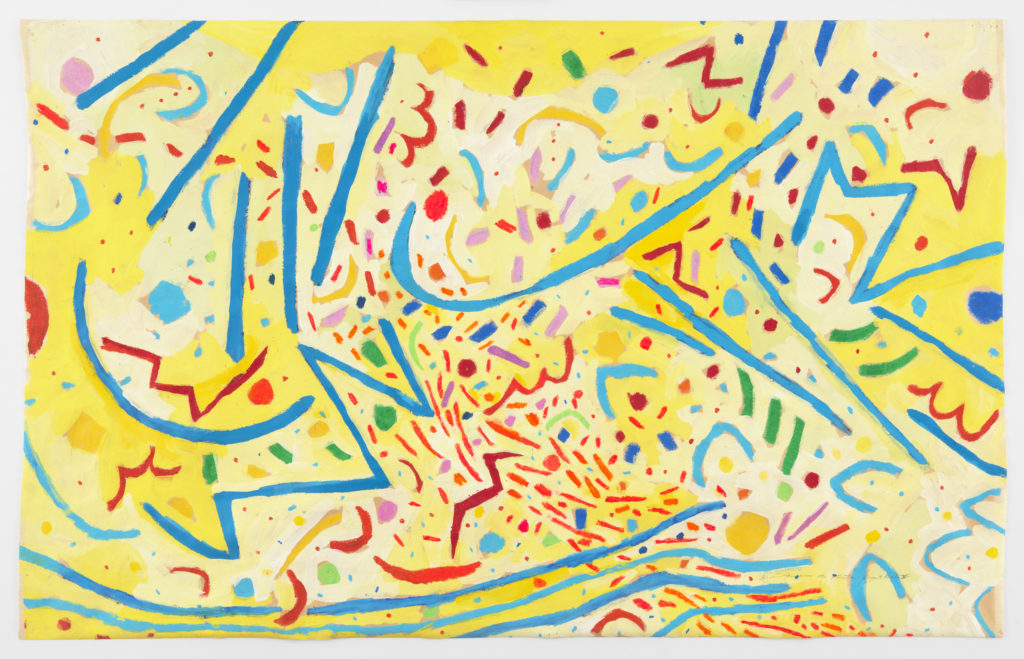 Mildred Thompson, Magnetic Fields V, 1991, Gouache on paper, 27 x 43 in. © The Mildred Thompson Estate, Courtesy Galerie Lelong & Co., New York
Spectrum