Visit
From May through November, visit Thomas Cole's home and studios, see the original film about his art, view one of our special exhibitions, enjoy the sweeping view of the Catskill Mountains, and take a short drive to other magnificent nearby places seen in Thomas Cole's paintings. We are located in the beautiful Hudson Valley in the Village of Catskill, New York, right near the Rip Van Winkle Bridge.
TAKE A
GUIDED TOUR
Join a guided tour with a friendly and knowledgeable guide.  We strongly advise visitors to purchase tickets ahead of time as tours do sell out. Through October, tours are offered on the hour Tues-Thurs: 10 am-4 pm, and Fri-Sun: 10 am-1 pm. For afternoons Fri-Sun through October, see "Explore at your own pace." For November, tours are offered Fri-Sun November 3-5,10-12, and 17-19 on the hour from 11 am to 3 pm. 
EXPLORE AT
YOUR OWN PACE
From May through October, explore all the historic buildings and special exhibitions at your own pace.  We strongly advise visitors to purchase tickets ahead of time as tours do sell out. Guides are on hand to answer questions. Offered Fri, Sat & Sun, 2-5 pm through October only. 
Tickets
Hours
For Sept & Oct:
Tues-Sun, 10 am-5 pm
Visitor Center opens at 9:30 am.
For November (through Sun, Nov 19):
Fri-Sun, 11 am-4 pm
Visitor Center opens at 10:30 am.

Location

Buildings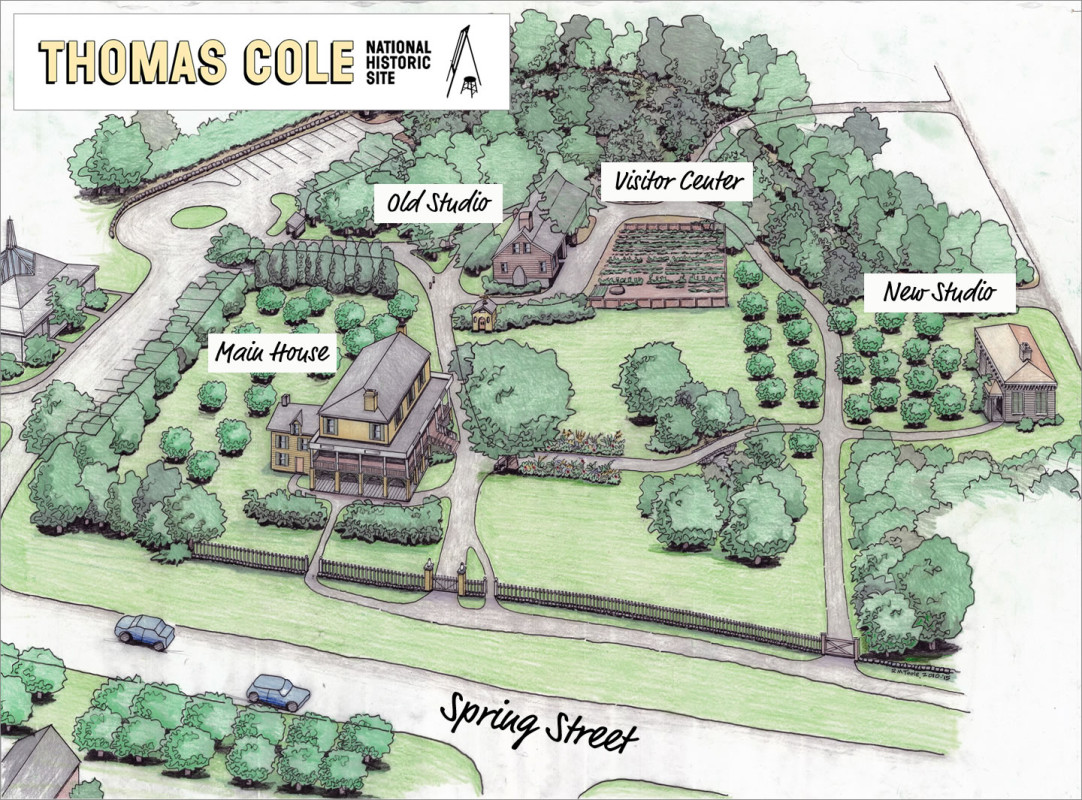 Take an Outdoor Adventure in Art and History
Visit the locations that are depicted in famous American landscape paintings. Whether you have just an hour or an entire week, you can experience what the art trail has to offer. Use the free Hudson River School Art Trail website or buy the Guide Book from our visitor center or online shop. 
Art Trail Website
Art Trail Guide Book
Guided Hikes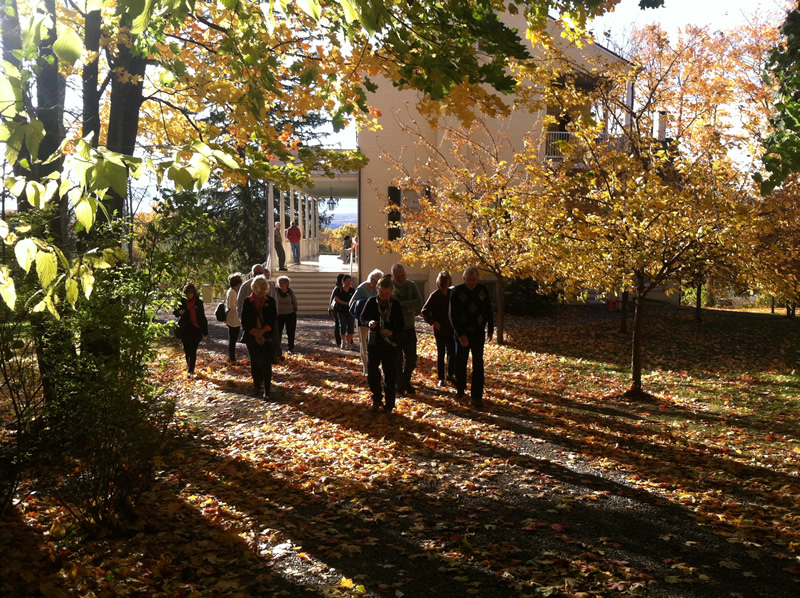 Group Visits
Bring your group to the historic home and studios of Thomas Cole. Special group rates are available. Please book your tour as early as possible to secure your date of choice.
Learn More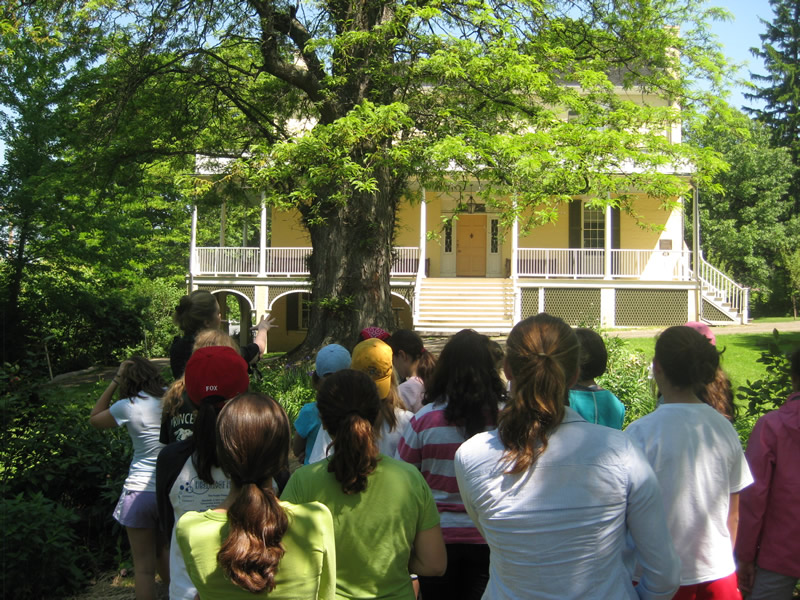 School Programs
Our school programs encourage exploration, making history come alive. Students examine data, gather information, and draw conclusions from their personal experiences.
Learn More
Visit