Women, Land + Art
The 2023 year-long initiative presented by the Thomas Cole National Historic Site across programs, exhibitions, collections, and interpretation.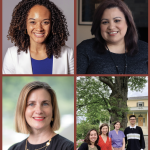 Programs
2023 Sunday Salons speaker series
Presenting new ideas in American Art
Featuring Stephanie Sparling Williams, Heather Bruegl, Virginia Anderson, and the Class of 2023 Cole Fellows.
Tickets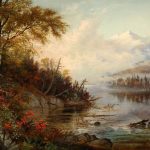 Special Exhibitions
Women Reframe American Landscape
May 6-October 29, 2023
A two-part exhibition engaging in multigenerational perspectives, launching an expanded narrative around land and art that challenges and strongly recenters women in the canon of American landscape art.
Coming Soon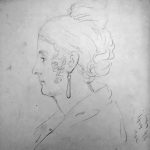 Collections
The unveiling of newly restored artwork by Sarah Cole (1805-1857) in the collection of the Thomas Cole National Historic Site.
Coming Soon
Image: Thomas Cole, Sketch of Sarah Cole (detail), c. 1840. Albany Institute of History & Art.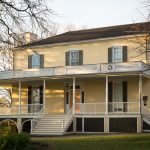 Interpretation
New installations in the Main House on two historic women that lived and labored here: Maria Bartow Cole (1813-1884) and a Black woman identified in the 1840 census as free and part of the household alongside Maria and Thomas Cole (1801-1848).
Coming Soon
Women, Land + Art