Maria Bartow Cole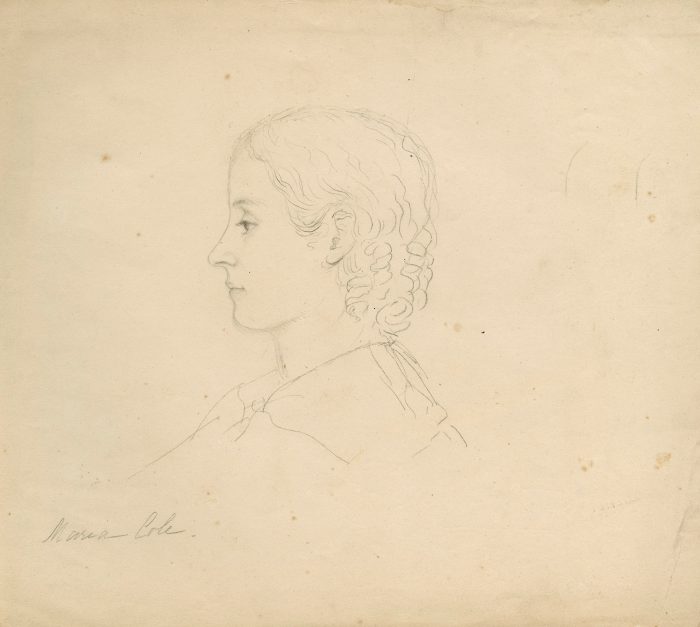 Biography
Maria Bartow (1813-1884) is a formative figure to the history of Cedar Grove, the property known today as the Thomas Cole National Historic Site.
Maria was born in 1813 to Maria Thomson and Stephen Bartow in present-day Ontario, Canada. Although her parents were from Catskill, they immigrated to Canada in the early nineteenth century so that her father could escape debtor's prison. Maria's father died three years after her birth, and the family returned to New York to live on a farm in Broome. For the next sixteen years, Maria lived periodically with her mother in Broome and her mother's family about thirty miles southeast in Catskill, where she received her education. After her mother's death in 1832, Maria and her sisters Emily, Harriet, and Frances moved permanently to Cedar Grove in Catskill to live with their uncle, John A. Thomson. The four sisters shared a bedroom on the house's second floor. During the summer of 1832, a young artist named Thomas Cole rented the family's nearby cottage. In 1836, Maria married Thomas Cole on November 22, in the family's Catskill home. Thomas moved into the house to live with Maria and the rest of the Thomson-Bartow family and household laborers.
The letters between Maria and her husband Thomas reveal a close relationship. They often discussed Thomas' paintings and Maria gave him advice on negotiations with patrons. She writes to him in 1844:
"Why need you propose either of your subjects for Pictures? Tell them that you have subjects, and what you will paint them for. And be sure you have it in the bargain that you may exhibit them if you wish to."
In an earlier letter, Thomas writes to Maria from Europe:
"But how can I paint without you with me to praise or to criticize?"
Their letters raise the question, how many people does it take to make a successful artist? Maria hiked mountains and attended lectures with her husband. Even after their children began to arrive, Maria would often take the steamboat down the Hudson to join Thomas in New York City. 
Maria and Thomas had five children over the course of their marriage: Theodore, Mary, Emily, Elizabeth, and Thomas, Junior. While Thomas was often traveling to advance his artistic career, much of Maria's time was spent raising the children at home. Maria and Thomas frequently exchanged letters. In addition to advice, Maria wrote to Thomas with stories of their growing children and news of friends and family back home.
While Maria and Thomas lived at Cedar Grove, her uncle passed away in 1846 and her elder sister Emily Bartow, who was unmarried, became titular head of the household. At this time, single women were able to own property. Married women in New York would not gain the right until 1848, the year Thomas died. When Maria was pregnant with their fifth child in 1848, Thomas passed away suddenly of pleurisy at the age of 47. Not only was Thomas's death a tragedy for the family, it also ended the primary source of income for Maria and their children. For the remainder of her life, Maria found creative ways to manage household finances while continuing to support her children's endeavors, including her daughter Emily Cole's artistic career. By 1855, the census lists Maria as the head of household. Maria honored Thomas' legacy by preserving the New Studio as he had left it, renting the studio to other artists and welcoming visitors to learn from and enjoy her late husband's artwork. In this sense, Maria was the Cole Site's first "curator."
We have a large archive of Maria's surviving journal and letters, which reveal Maria's daily life in Catskill, occupations in sewing and homemaking, and close relationships with her husband and sisters. Maria Bartow Cole died in 1884 and her grave stands today besides Thomas Cole's in Catskill Town Cemetery.
For more information on the life of Maria Bartow Cole, see Maureen Hennessy, Life at Cedar Grove: Research Report for the Thomas Cole National Historic Site (unpublished manuscript, January 2011) and the Historic Structure Report on the 1815 Main HOuse completed by John G. Wait Associates. 
Cover image: Thomas Cole, Maria Bartow Cole, c. 1838, pencil on paper, 9 ¾ x 11 in., Albany Institute of History & Art, gift of Mrs. Florence Cole Vincent, 1958.28.18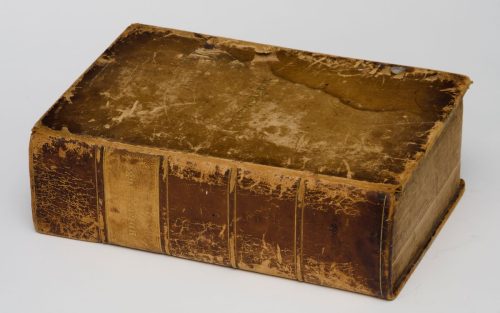 Maria Bartow Cole's Bible, published by Towar & Hogan, Philadelphia, PA, 1830, brown leather, paper, marbled end pages, 10 × 7 × 3 1/4 in., Thomas Cole National Historic Site, Catskill, NY, Gift of Edith Cole Silberstein, TC.1998.2.1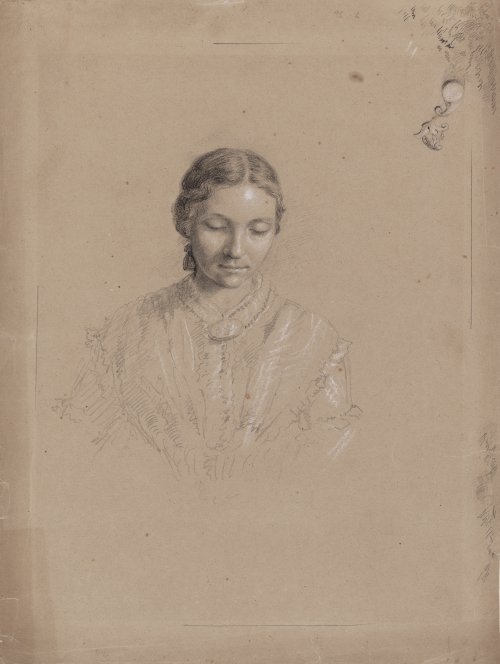 Thomas Cole, Portrait of the Artist's Wife, c. 1836-48, graphite with white watercolor on light brown paper, 12 1/2 x 9 5/16 in., Museum of Fine Arts, Boston, MA, Gift of Maxim Karolik for the M. and M. Karolik Collection of American Watercolors and Drawings, 1800–1875, 55.716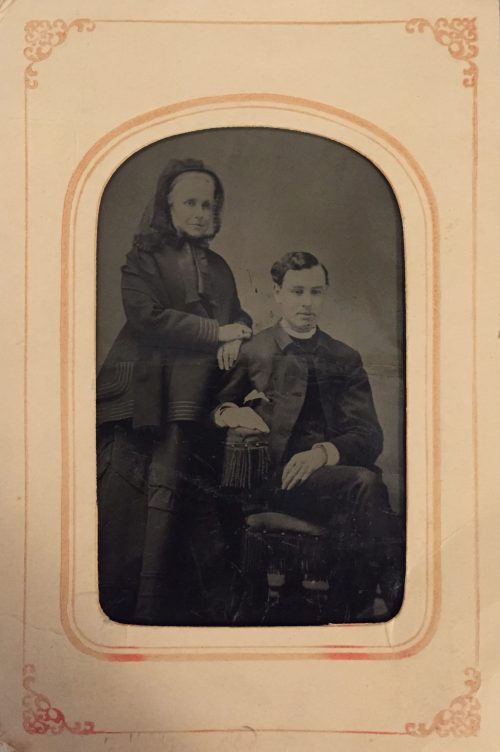 Unknown photographer, Maria Bartow Cole and Thomas Cole Jr., n.d., carte de visite photograph in album, Thomas Cole National Historic Site, Box 4, TC2002.2.10
Maria Bartow Cole