Virtual Views & Coloring Activity

Step up onto the porch of Thomas Cole's Main House and take in the sweeping view of the Catskill Mountains. Behind the trees is Catskill Creek. Thomas Cole (1801-1848) painted this view more than any other subject. His paintings of the scene hang in The Metropolitan Museum of Art, Museum of Fine Arts, Boston, and the de Young Museum in San Francisco, among others.
How does a landscape change over time? What makes a landscape beautiful? Explore these ideas in a coloring activity below. Scroll down to download the pdf for printing.
The View from Thomas Cole's Home Today
The View as Thomas Cole Painted it in 1837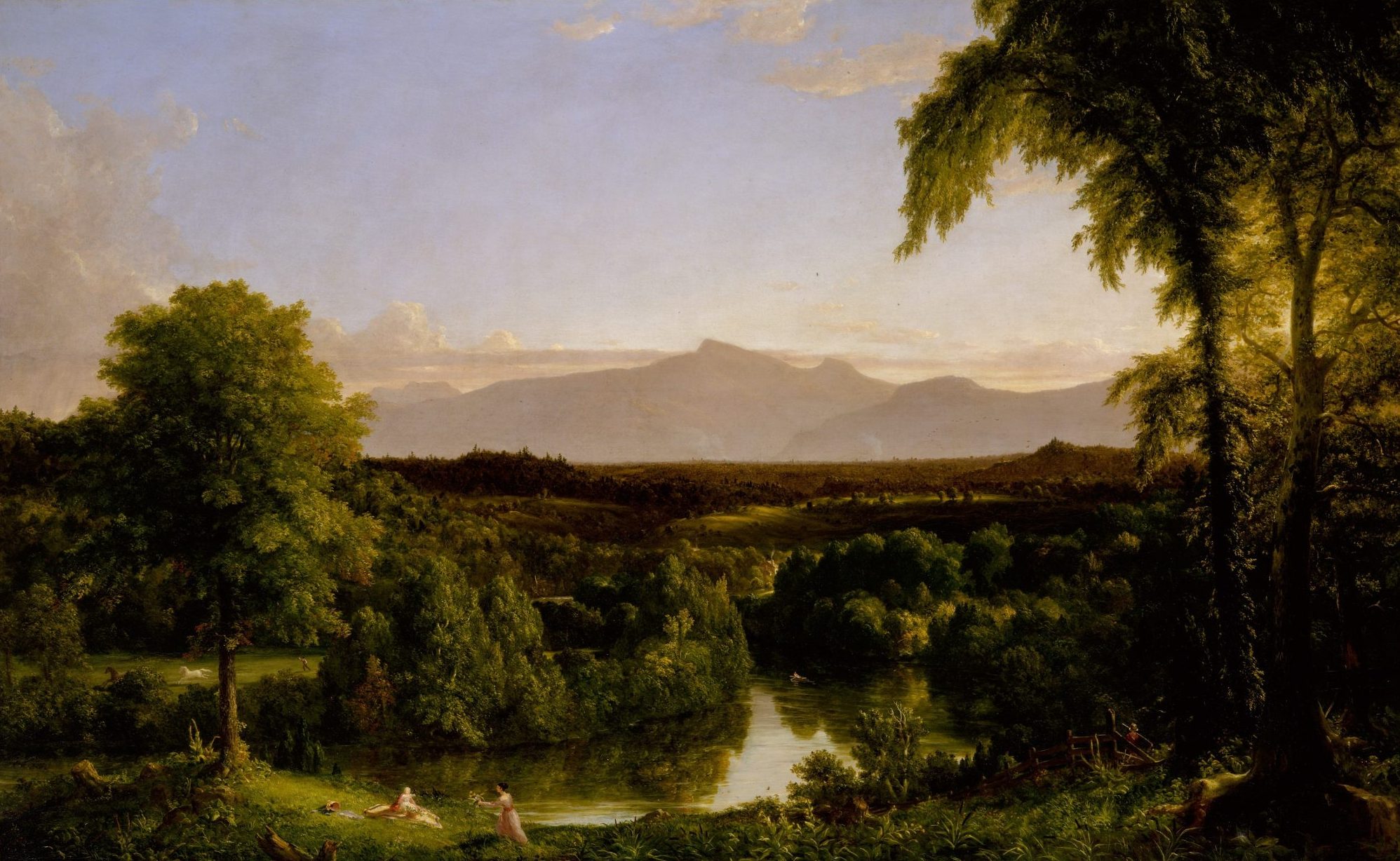 Thomas Cole, View on Catskill — Early Autum, 1836-37, oil on canvas, 39 x 63 in., Gift in memory of Jonathan Sturges by his children, 1895, 95.13.3, The Metropolitan Museum of Art
The View as Thomas Cole Painted it in 1843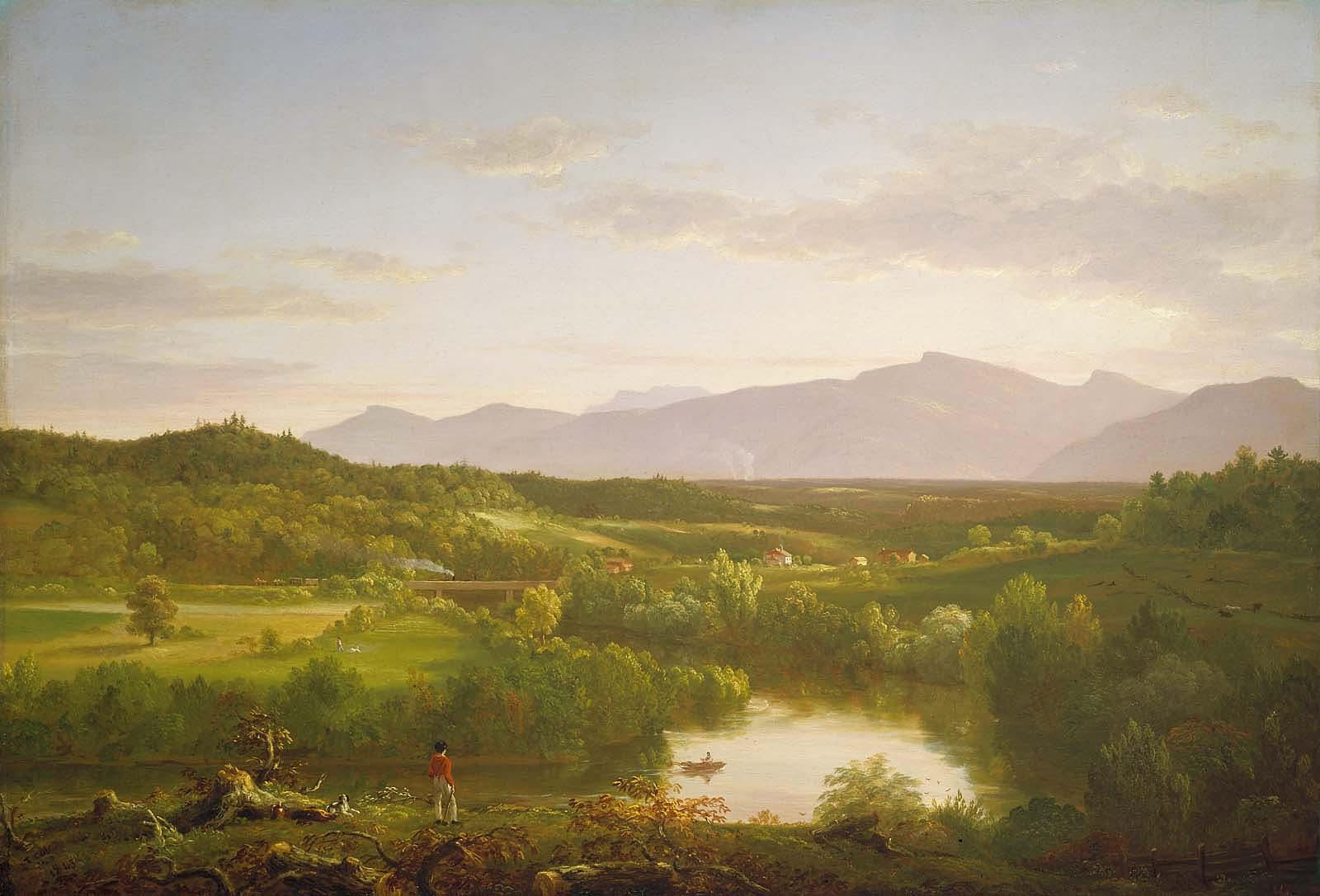 Thomas Cole, River in the Catskills, 1843, oil on canvas, 27 1/2 x 40 3/8 in., Gift of Martha C. Karolik for the M. and M. Karolik Collection of American Paintings, 1815–1865, 47.1201, Museum of Fine Arts, Boston
Color Your Own Landscape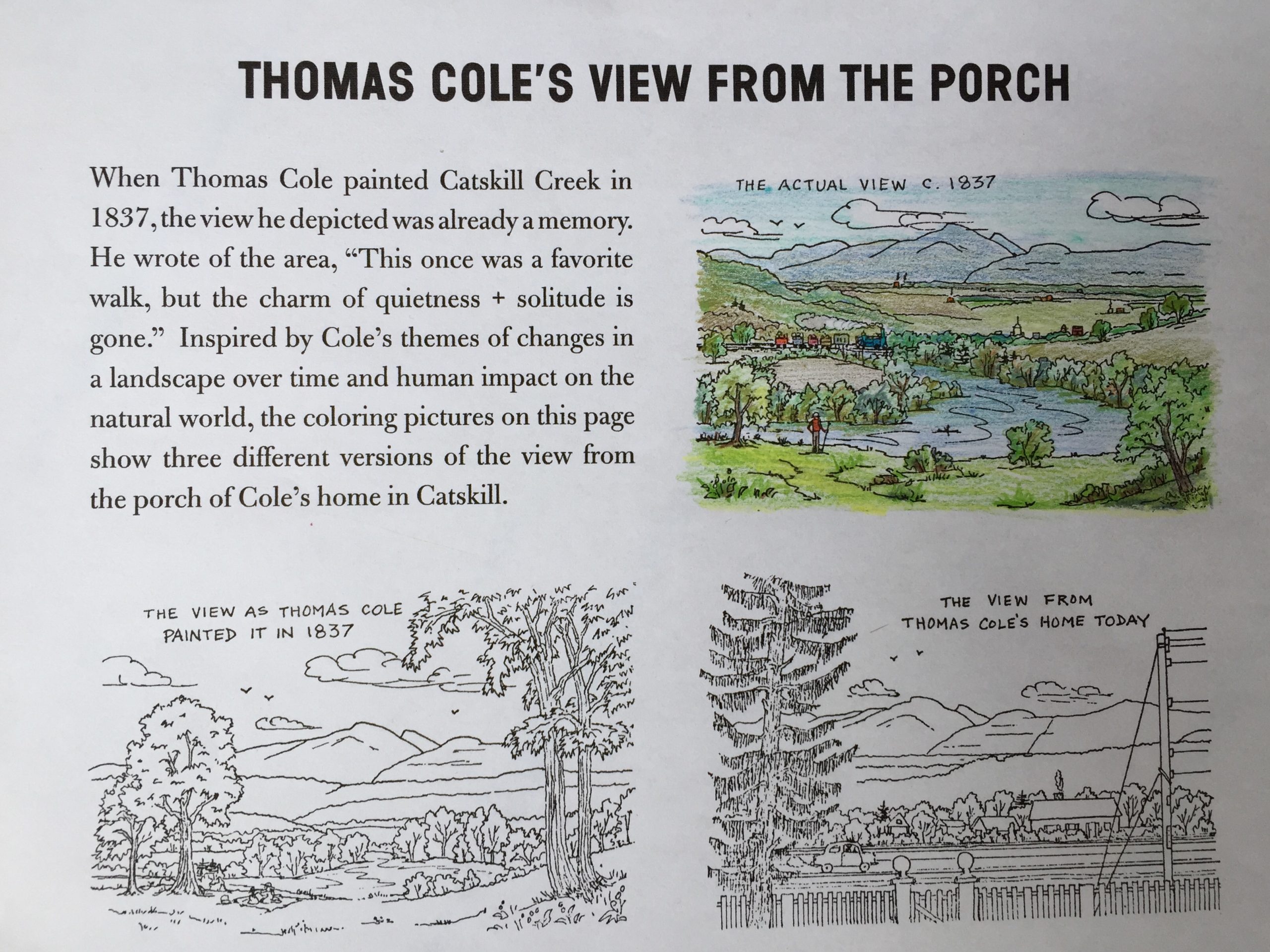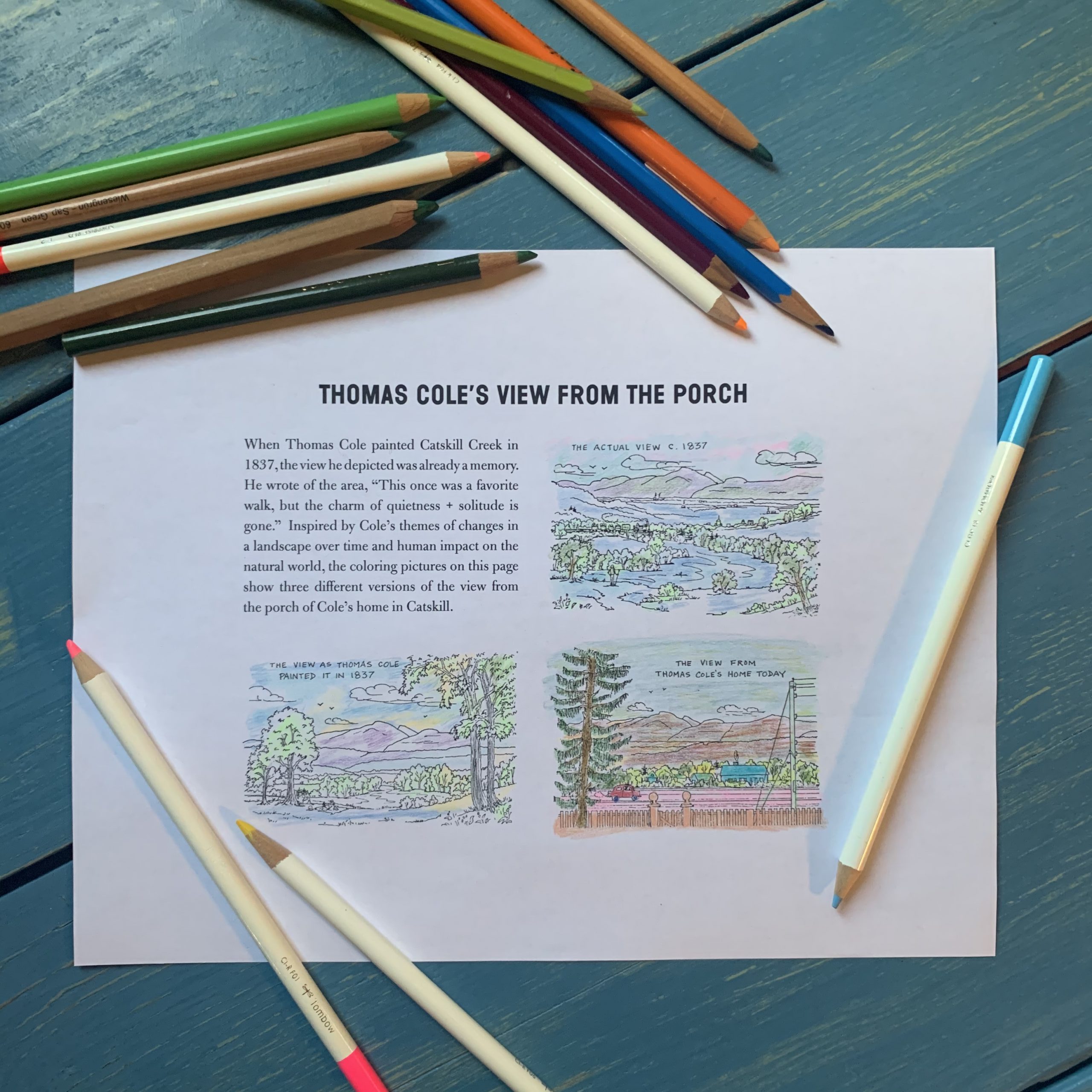 Download Coloring PDF
Coloring by Betsy Jacks and Olivia Lichens. Video by Adam T. Deen 
Coloring Book Activity