If I paint a picture, I want you to see it
Thomas Cole in a letter to Maria Bartow Cole, 1844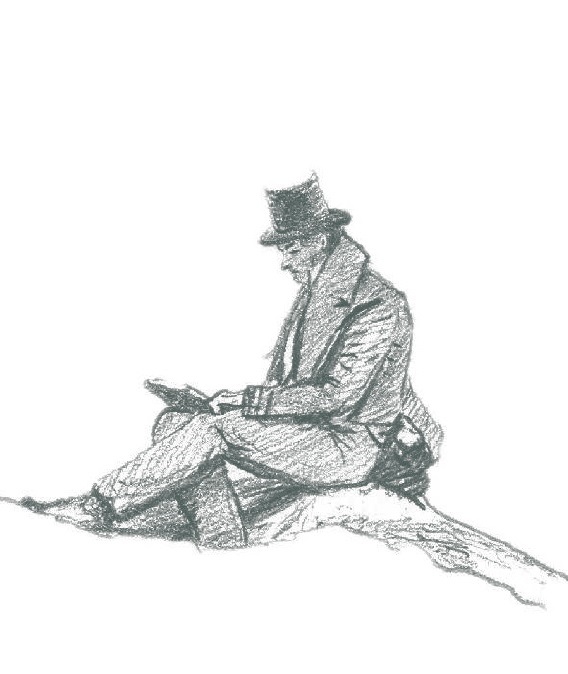 Thomas Cole believed that art is for everyone. We invite you to bring art to ever wider audiences in 2023. 
Thank you for making everything that this organization achieves possible.
Sincerely,
The Thomas Cole Board of Trustees
Lisa Fox Martin, Marianne Lockwood, Warner Shook, Sara de Swardt, Susan Ball, Elizabeth B. Jacks, Jimmy Bulich, Carrie Feder, Linda Gentalen, Guy Griggs, Nina Matis, Anne J. Miller, Stephen Shadley, Tara Sullivan, Hudson Talbott, Evelyn Trebilcock and Susan G. A. Warner

Build Connections

$5,000
Ten of these gifts will cover shipping and insurance for paintings in our historic and contemporary 2023 exhibition Women Reframe American Landscape. The project builds on our 2010 exhibition, Remember the Ladies, the first known exhibition in the country to focus solely on the historic women artists associated with the Hudson River School.
Includes a credit listing on thomascole.org/reframe
$2,500
Each gift supports research by the 2023 Class of Cole Fellows to present more history at the historic site and make connections with the contemporary moment.
Includes a one-year credit listing on thomascole.org/fellowships
$1,000
Twelve of these gifts will underwrite sourcing community solar-powered electricity to operate the 1839 Old Studio, 1846 New Studio building, and Cole Fellows house for one year, including a portion of the power to maintain optimum conditions for artwork.
Includes a one-year credit listing on thomascole.org/greening
$750
Each of these donations will enable our staff to develop and lead five one-hour school programs for K-12 students and underwrite free admission.
Includes a one-year credit listing on thomascole.org/schoolvisits
Arboreal Sponsor
$500
Thirty of these gifts will ensure that the trees on campus, including the nearly 200 year-old honey locust, and grounds receive expert annual care. The grounds serve as a free community park.
Publication Sponsor
$250
Twenty of these gifts will cover print and digital production of the diary of Maria Bartow Cole, the woman who married Thomas Cole, making this primary source document available to the public for the first time.
Includes a one-year credit listing on thomascole.org/primary-sources
Cole Center Pollinators
$100
Each gift at this level will buy five new perennials for pollinators to surround the forthcoming Cole Center public patio.

Thank You

Cover image: Thomas Cole, (Untitled, seated figure), ca. 1836, Founders
Society Purchase, William H. Murphy Fund, Detroit Institute of Art
Thomas Cole, A View of the Two Lakes and Mountain House, Catskill Mountains, Morning, 1844, oil on canvas, Dick S. Ramsay Fund, Brooklyn Museum of Art
Susie M. Barstow, Mountain Lake in Autumn (detail), 1873, oil on canvas, 20 x 30 in., Private collection
Vicente Cayuela, Sofia Thieu D'Amico, Kristen Marchetti & Beth Wynne, photographed by Kate Menconeri
Historic Campus, Devin Pickering
Student visit, @KitesNest
Charles Herbert Moore, Untitled (Cedar Grove), 1868, oil on canvas mounted board, Thomas Cole National Historic Site, Gift of Edith Cole Silberstein, TC.2000.4
The diary of Maria Cole, Thomas Cole National Historic Site
Cole Center illustration, M.K. Tan
Board of Trustees, photographed by Adam T. Deen
2022 Connections