Announcing the 2024 Season
Step Inside the Cole Center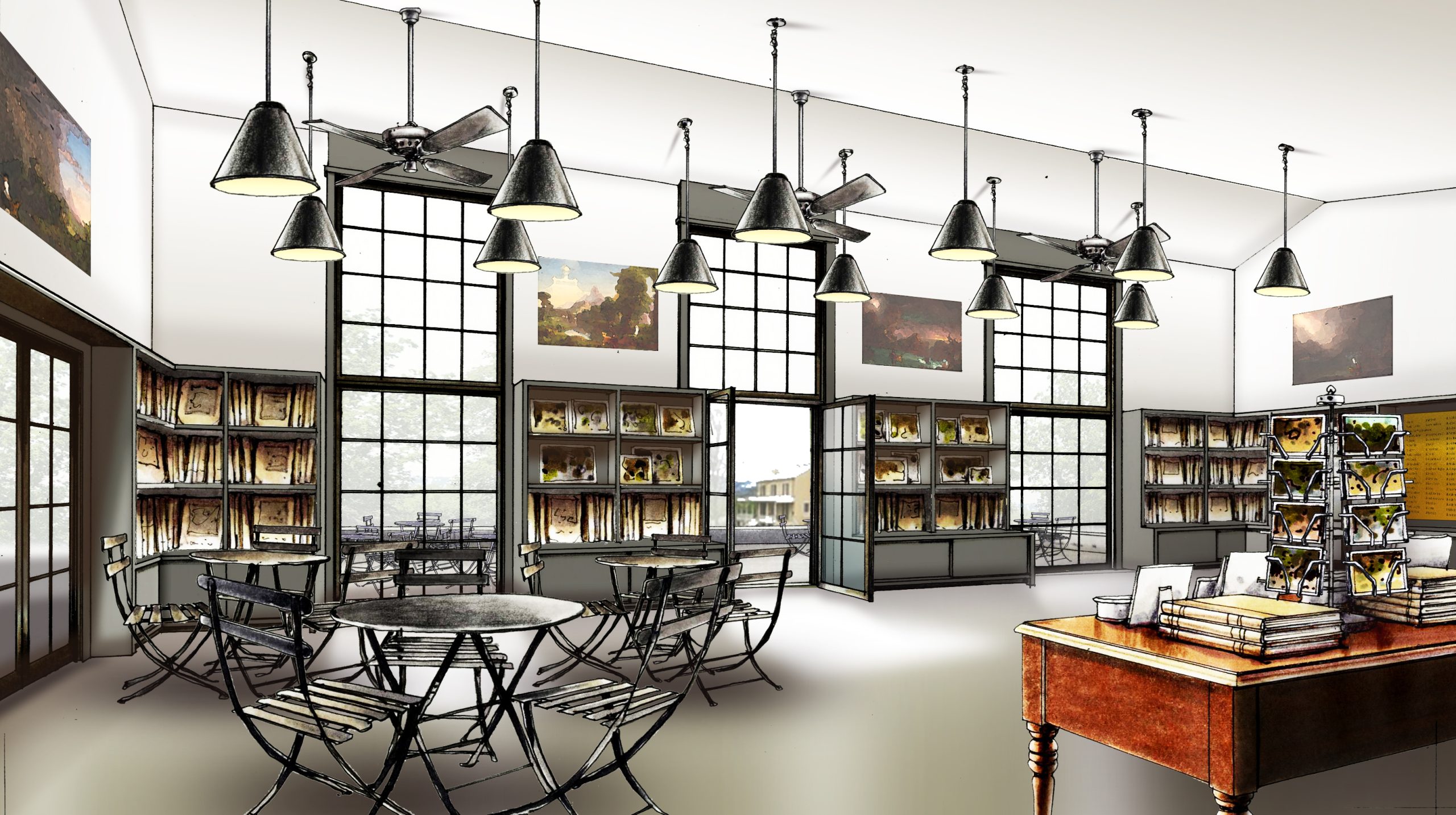 Cole Center Design by Stephen Shadley, Illustrations by M. K. Tan
---
Native Prospects
Indigeneity and Landscape Painting
May 4–October 27, 2024
Curator's Talk: Saturday, May 4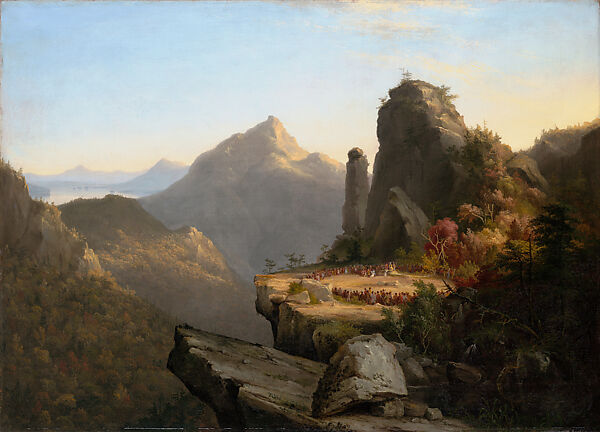 Our 2024 exhibition in the New Studio will debut new research in the field of American art. Dr. Scott Manning Stevens (Akwesasne Mohawk) Associate Professor and Director of Native American and Indigenous Studies at Syracuse University is curating the exhibition, which will present 19th-century paintings by Thomas Cole featuring Native figures, in context with Indigenous artifacts of historic and cultural value, and contemporary artworks by Indigenous artists: Teresa Baker (Mandan/Hidatsa), Truman Lowe (Ho-Chunk), Alan Michelson (Mohawk member of Six Nations of the Grand River), and Kay WalkingStick (Cherokee).
Thomas Cole, Landscape Scene from "The Last of the Mohicans", 1827, Fenimore Art Museum, Cooperstown, New York, Gift of Stephen C. Clark. N0194.1961. Photograph by Richard Walker
---
Prophetstown
July-November, 2024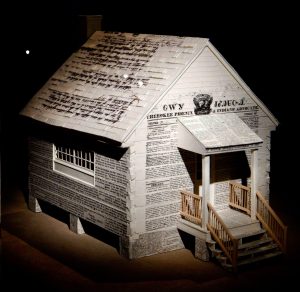 In conversation with Native Prospects, the acclaimed artist Alan Michelson (Mohawk member of Six Nations of the Grand River) will present a solo exhibition as part of OPEN HOUSE: Contemporary Art in Conversation with Cole, our annual series which invites contemporary artists to create site-responsive installations within and in conversation with the historic buildings, collections, and landscape. Michelson's work is in the collections of the Whitney Museum of American Art and the Smithsonian National Museum of the American Indian, among others.
---
Join Us for an exciting year with a variety of naming opportunities
National Park Service
Empire State Development
David Bury, The Bay and Paul Foundations
Hudson River Valley Greenway
Anonymous
Brown Foundation
Christopher E. Buck & Hara Schwartz
The Educational Foundation of America
Kristin Gamble
The J.M. Kaplan Fund Inc.
Lisa Fox Martin
Nina Matis & Alan Gosule
Anne Miller & Stuart Breslow
Robert A. Miller & Kathy Klingenstein
Evelyn D. Trebilcock & Douglas Hammond
Warner Foundation
Jimmy & Micaela Bulich, Gary DiMauro & Kathryn Windley, David B. Forer, Jean D. Hamilton & Richard N. McCarthy, Hudson River Bank & Trust Foundation, Meredith J. Kane, Alison Lankenau, Carolyn B. MacDonald, Norman J. Olson, Betsy & Al Scott and Arthur & Lois Stainman
Peter Aaron & Brooke Allen, Rich & Anita Ahlberg, Wayne Benjamin & Rebecca Caudle, Sara & Tom de Swardt, Doreen & Crane Davis, Diane & Carlos Dunn, Stephen & Jacqueline Dunn, Ben Fain, Nancy & David Faul, Foreland Catskill, Ginnie Gardiner, Linda & Tom Gentalen, Robert & Rae Gilson, Guy Griggs & Greg Ventra, David & Joan Grubin, James F. Guidera & Edward B. Parran, Susan Hendrickson, James LaForce & Stephen Henderson, Merritt M. Lutz, L. Camille Massey & Gillie Holme, Michael Moy & Joseph Sniado, Jonathan Powell & William Kingsland, Nancey Rosensweig & David Arshack, Merrill & Ellen Roth, John Schobel & Daniel Schmeder, Stephen Shadley, Warner Shook & Frank Swim , Kiki Smith & Zoran Skoko, Peter Spears & Brian Swardstrom , Hudson Talbott & J. David Lesenger, Paul & Lisa Thomas, Maynard & Kay Toll, Suzanne & Robert Werner and Kate Wood & David Sprouls
Joyce & Paul Allen, Susan Ball & John Brigham , James W. Battle, Adam Bayard, Michael Belanger & Jeffrey Hayenga, Martha & Stephan Bradicich, Mary Breneman, Norah Burden, Robert Caldwell, Juan Carretero & David Usborne, Darcy & Jim Connor, Anthony D'Argenzio & Hillary Zio , Margaret Davidson & John Stein , Patricia Esposita, Carrie Feder & Randall Evans , MaryEllen Gallagher, Elliott Green, Thad & Jude Hayes, Megan Henry, Timothy Husband & Nicholas Haylett, Sara Wicks Malone & James Malone, Ryan Mesina, Frank A. Migliorelli & Liza Parker, Portia Munson & Jared Handelsman, Maura & David O'Shea, Karen Pecaut, Cristiana Pena, Edward Rothfarb & Thomas McManus, Daniel Scheffey, Kathleen Schobel and Stephen Schoenfeld & Penny Hudnut
Judith & Robert Shapiro, Kenneth E. Silver, Robin Ann Stapley LMT, Robert Steen, Tara & Ned Sullivan, Rickie & James Tamayo, Stephen Theiss, Liza Tivey, Paul Trapido & Jude Ray, Stuart Tribbs & Emma Davidson Tribbs, Julia Weist and Ashley Wenk & Dane T. Pryse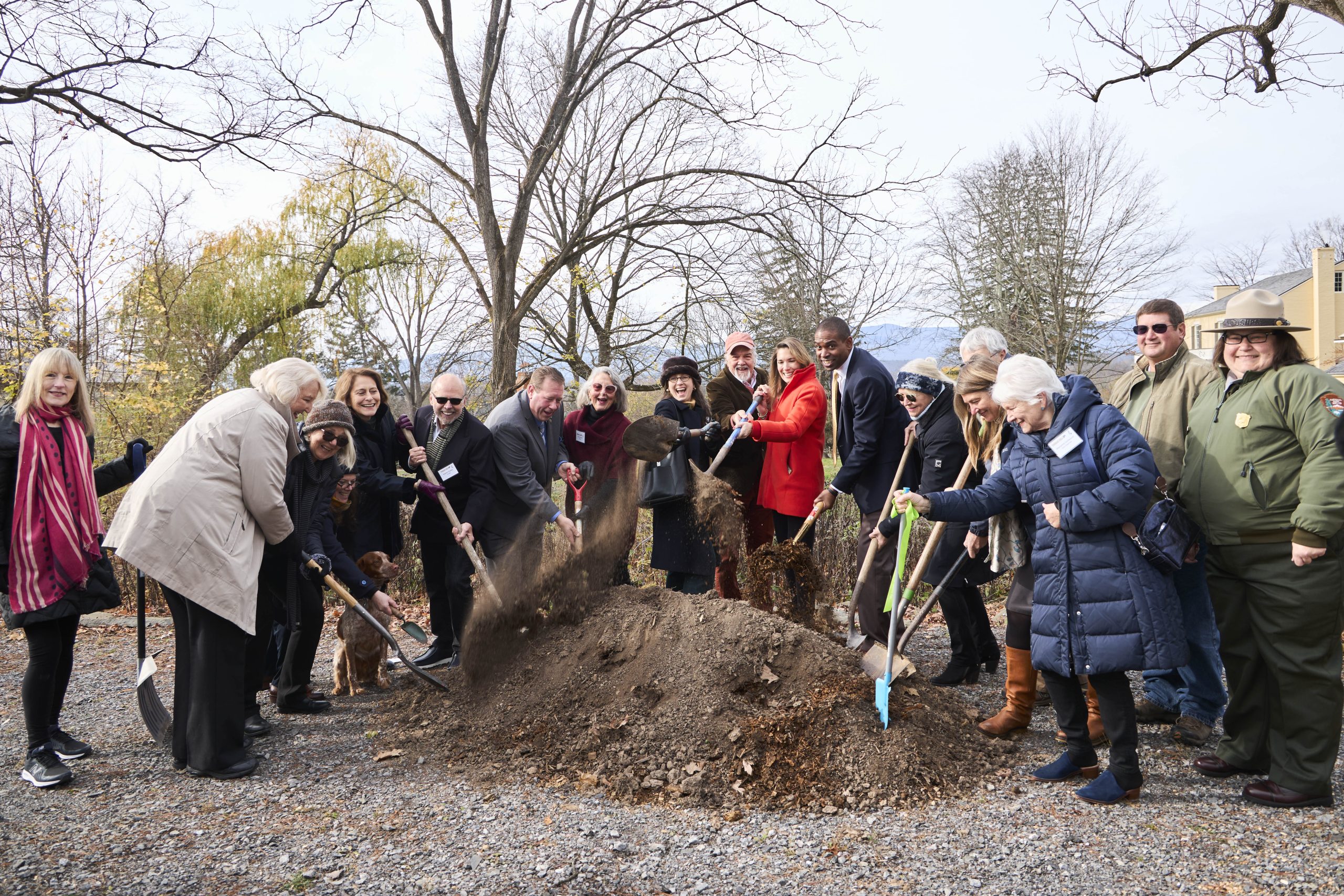 The Cole Center