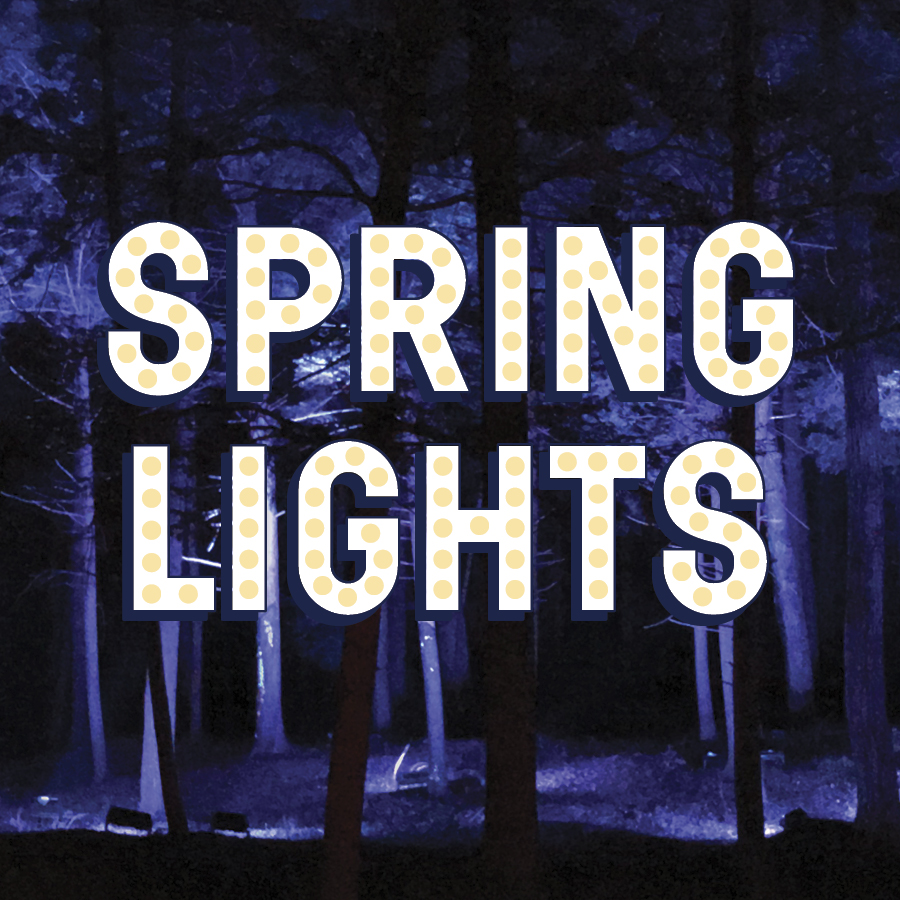 Extended: April 16-May 16, 2021
Fridays, Saturdays & Sundays
Introducing "Spring Lights"

Spring Lights is a new outdoor nighttime walk-through experience at the Thomas Cole National Historic Site in Catskill, NY. Spring Lights is inspired by the artist Thomas Cole (1801-1848) and his love of nature. Visitors with timed tickets will explore a one-way looping path to encounter a building-wide projection by the contemporary artist Brian Kenny and immersive light and sound environments designed by Clerestory Light, a leading "son et lumière" creative agency. The experience features audio of Thomas Cole's written words, brought to life by the film actor Jamie Bell.
---
"For 20 years, the Thomas Cole National Historic Site has been sharing the beauty of the painter's home and studio with the community. This spring, people are welcome to enjoy a new community event called Spring Lights." — Watch the video on ABC News 10
"Created with 450 glowing orbs, the immersive installation conjures up a magical space filled with life and warmth. The sound score by composer Greg Hanson integrates Cole's writings (as voiced by actor Jamie Bell) and sets an emotional narrative that is reflected in the lighting design by Chris Bocchiaro and Megan Kinneen…a film by artist Brian Kenny, projected on the wall of the Old Studio, a kaleidoscopic animation of color and imagery that evokes the depth and richness of Cole's canvases." — Albany Times Union
"We decided we wanted to create something that could be experienced outdoors and that's really accessible to everybody" — Watch the video on Daily Freeman
Schedule

Advance Reservations are Required
Friday, Saturday & Sunday, April 16, 17 & 18 
8, 8:15 & 8:30
Friday, Saturday & Sunday, April 23, 24 & 25
8, 8:15 & 8:30
Friday, Saturday & Sunday, April 30, May 1 & 2
8, 8:15, 8:30 & 8:45
Friday, Saturday & Sunday, May 7, 8 & 9 
8, 8:15, 8:30 & 8:45
Friday, Saturday & Sunday, May 14, 15 & 16
8:15, 8:30 & 8:45
Online Reservations
$20 Adult General Admission | $17 Thomas Cole Site Members | $5 Teens age 13 to 19 | FREE Kids age 12 and under
FREE Community Fridays: Free admission on Fridays for families with K-12 students in the Greene or Columbia County public school systems and/or Catskill Public Library card holders. Advance reservations are required for paid and FREE tickets.
All kids age 12 & under will receive free luminary lanterns. 
Thank you to our generous Spring Lights Underwriters for making these community benefits possible. Scroll down to see the full list of Underwriters.
Spring Lights is powered by renewable energy.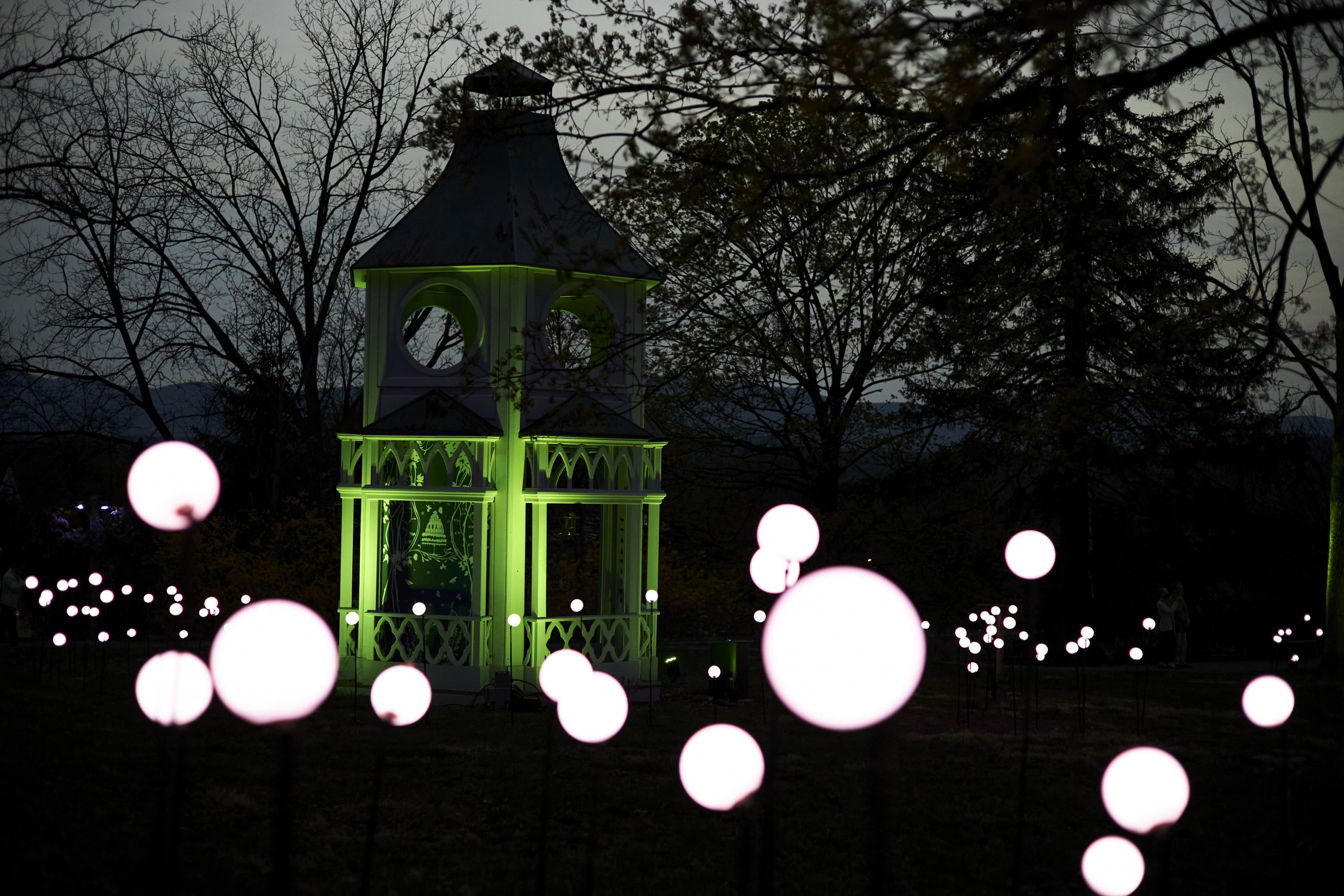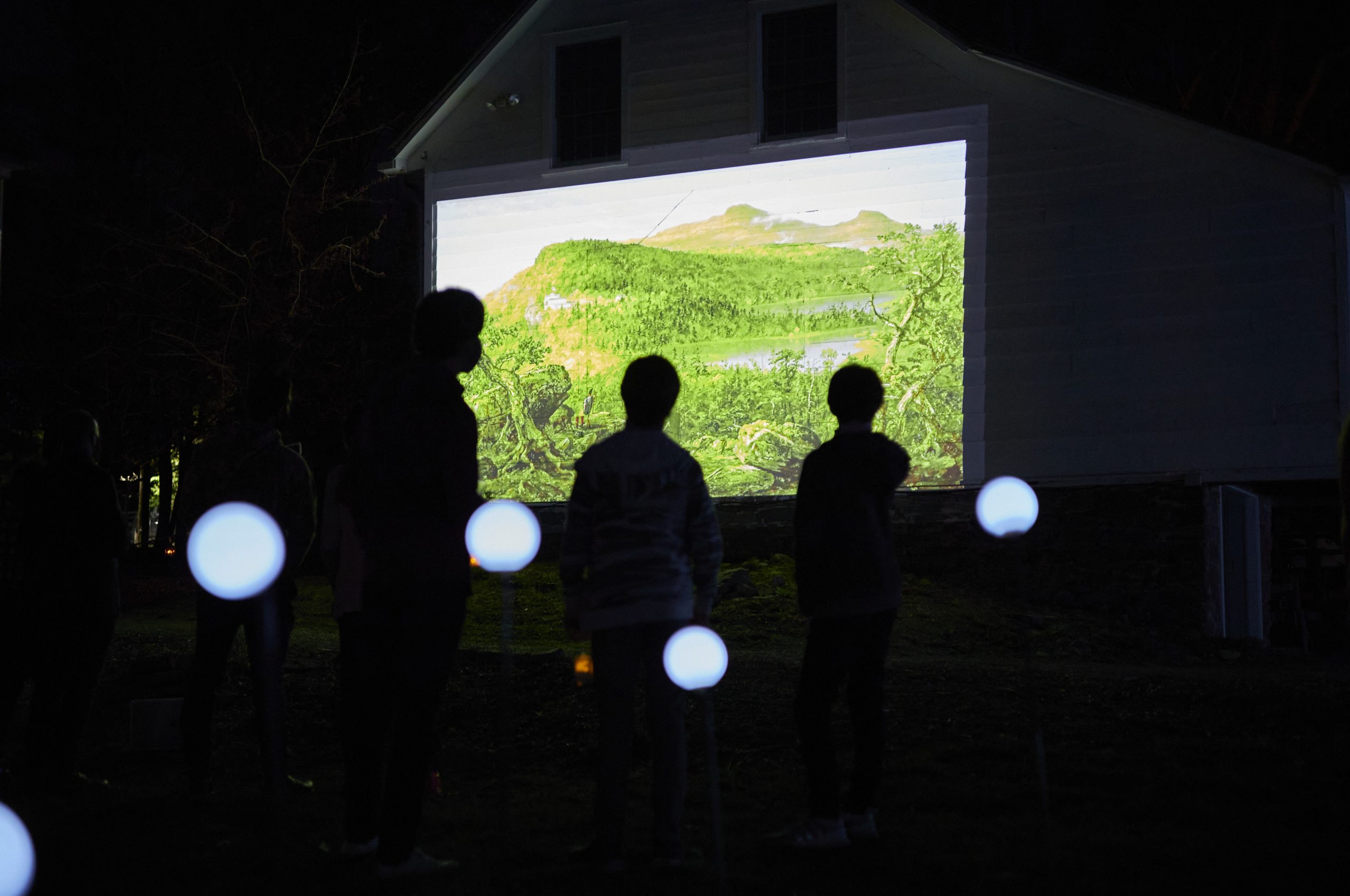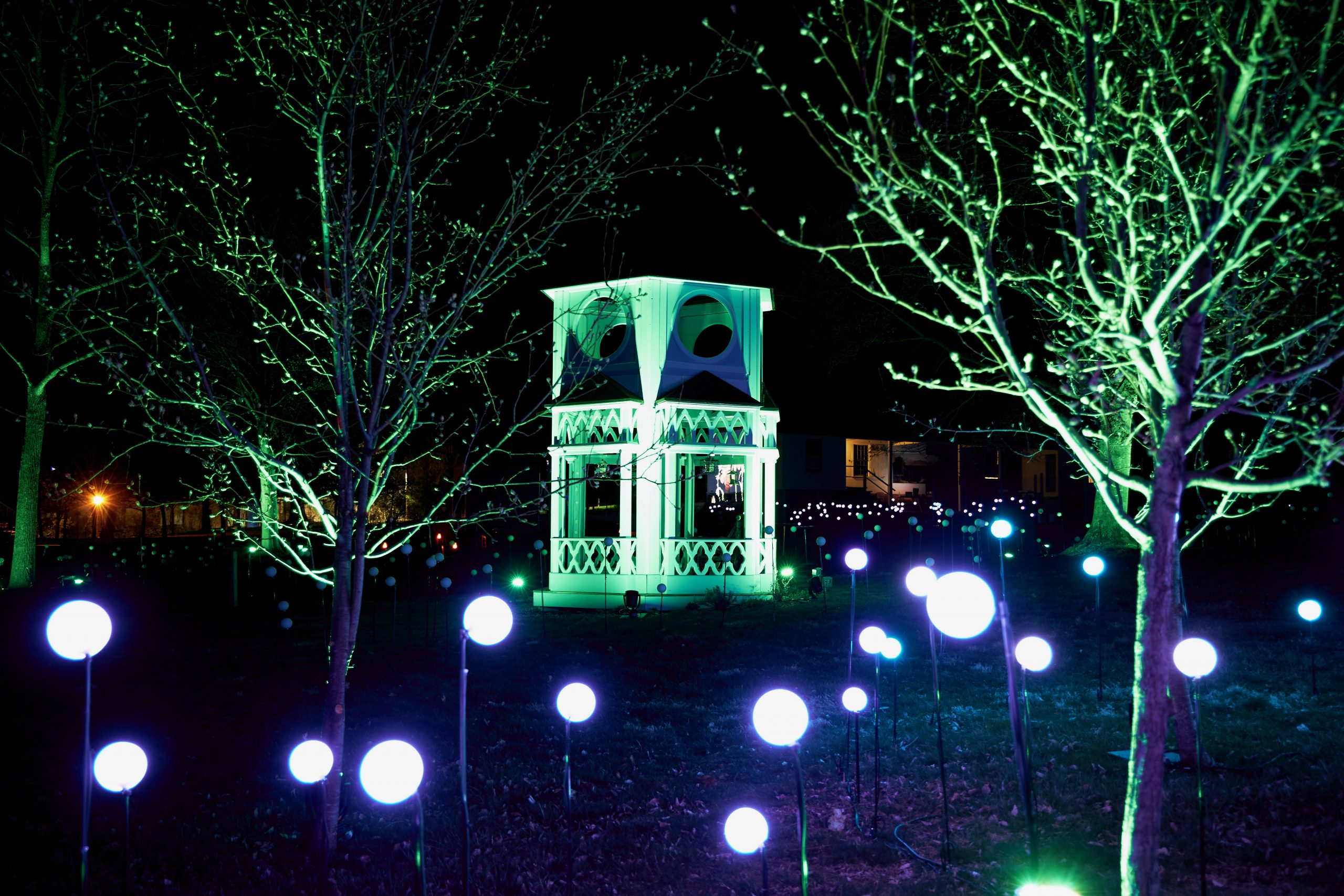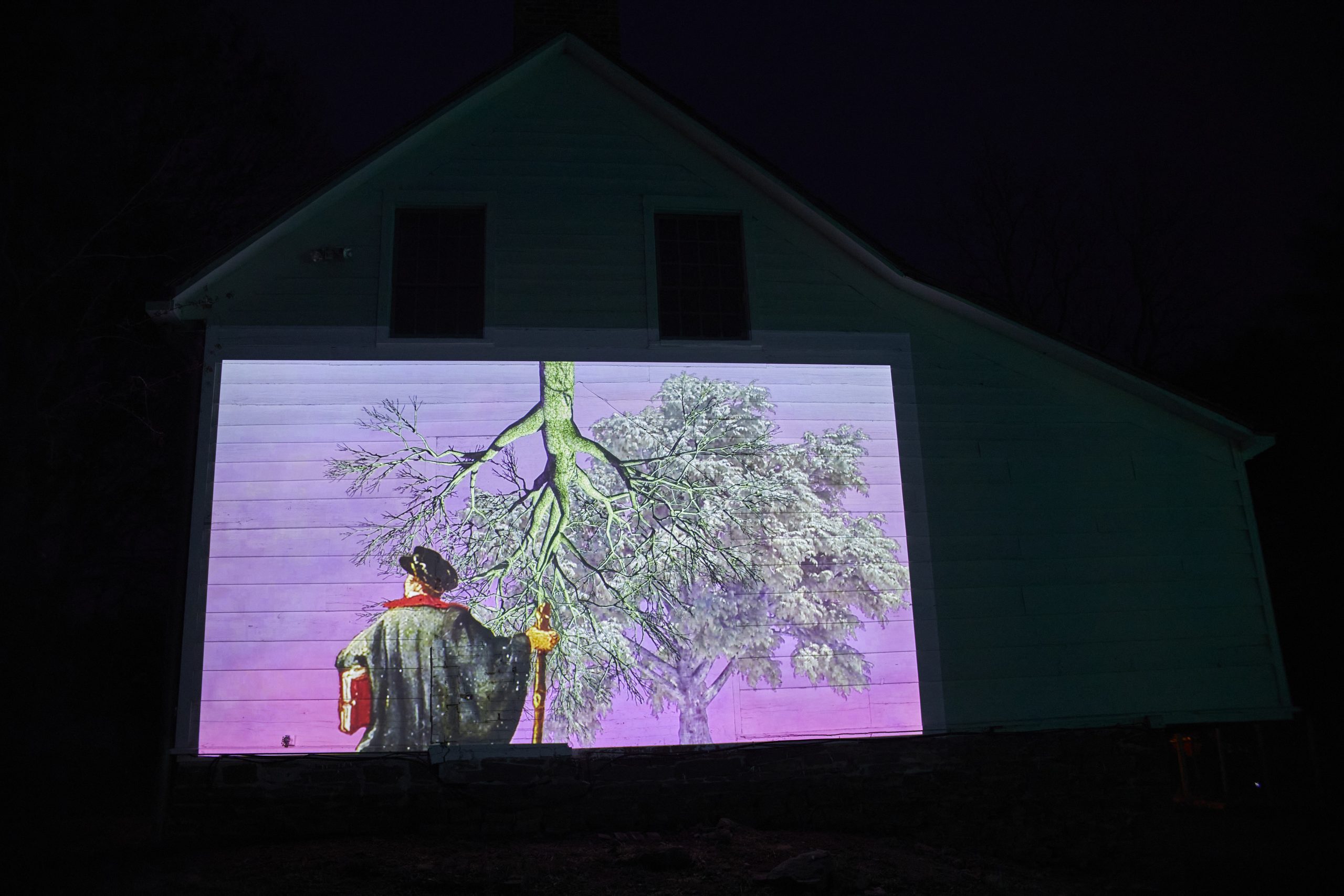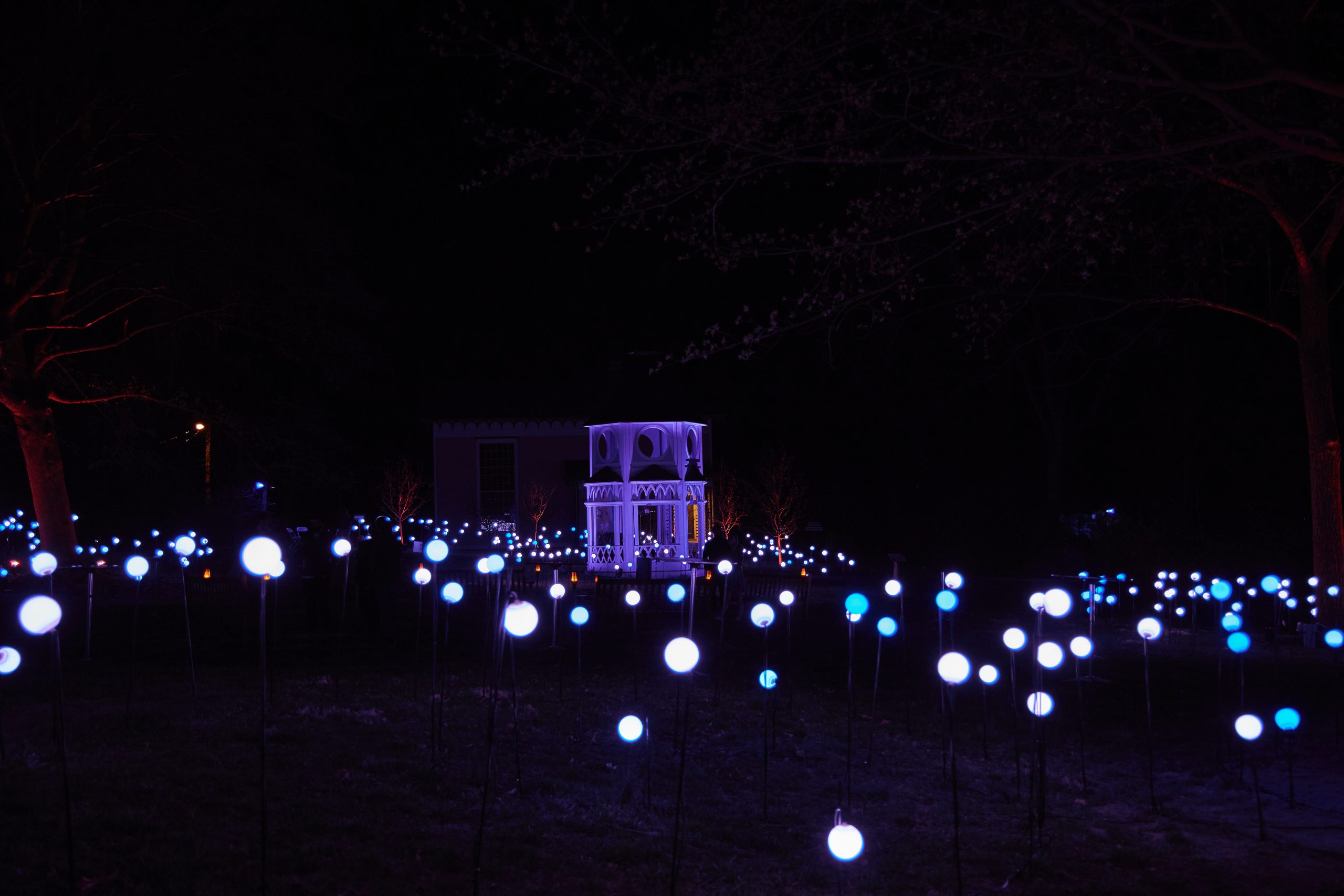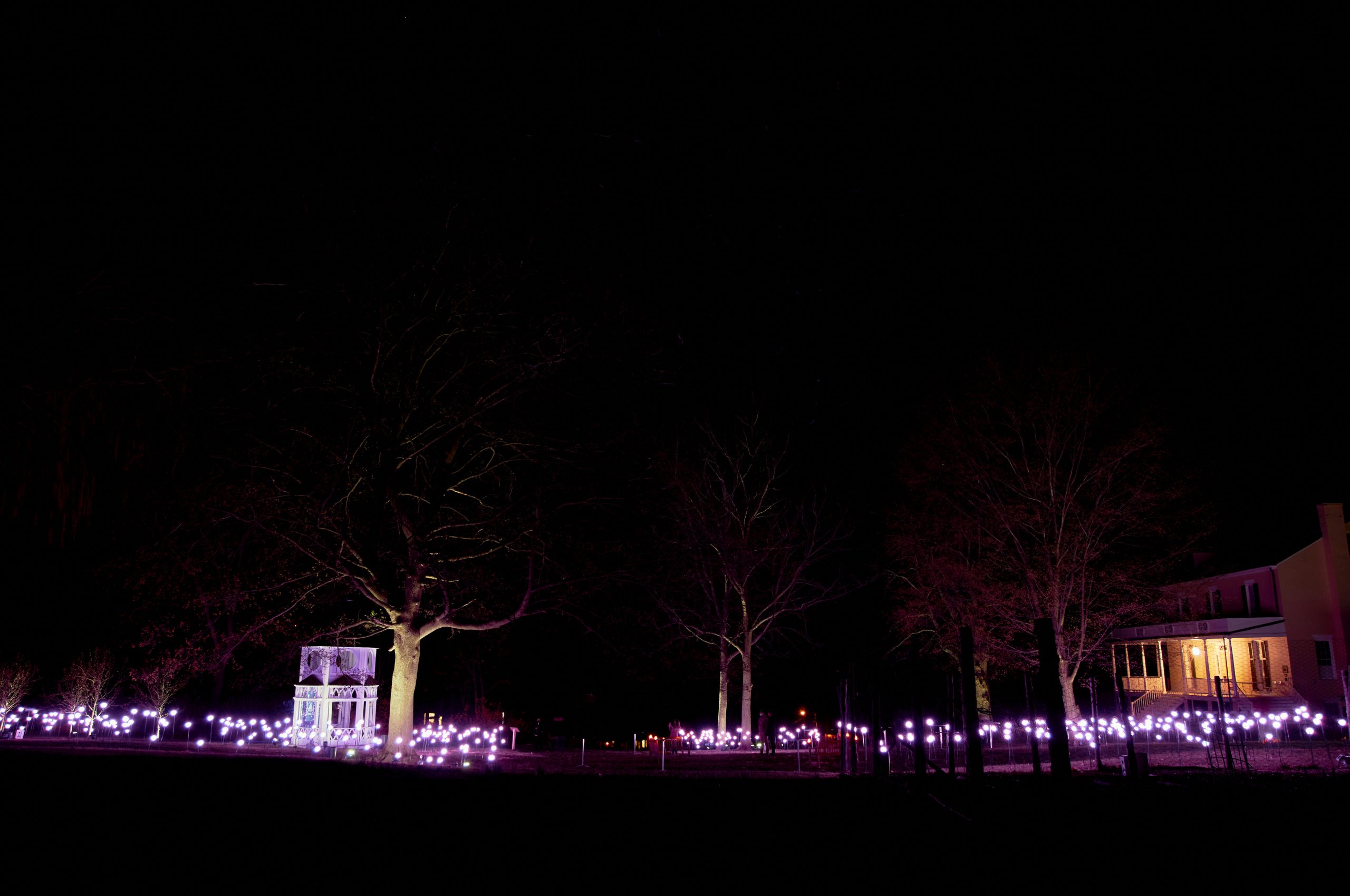 Meet the Creative Team
CHRIS BOCCHIARO, Creative Director & Lighting Designer, Clerestory Light
Chris is a lighting designer with a passion for movement theatre and the synthesis of old and new technologies. Chris' work includes projects with Madison Square Garden, New York Life and New York Harbor Lights.
BRIAN KENNY, Artist
Brian is a multidisciplinary artist exhibited in the US, Canada, Russia, Israel and across Europe. Using an array of mediums including drawing, painting, textile, video and performance, his artwork is bright and vividly expressionistic. Brian's work includes collaborations with Christian Lacroix, Paris, and The Highline Park, NYC.
GREG HANSON, Sound Designer & Composer, Clerestory Light
Greg Hanson is a sound designer, audio systems designer, audio engineer, and musician. He serves as the Head of Audio and in-house Sound Designer at the McKittrick Hotel, home of Sleep No More, in NYC.
MEGAN KINNEEN, Associate Creative Director & Scenic Designer, Clerestory Light
Megan's work draws from her training in theater design, architecture and illustration. She works in project management for historic preservation by day. Megan's work includes projects with Castle Hill on the Crane Estate.
Underwriters

Community Underwriter
Lisa Fox Martin
Elementary Students Underwriter
Nina Matis & Alan Gosule
Anne Miller & Stuart Breslow
Susan G. A. Warner
High School Students Underwriter
Gary DiMauro Real Estate Inc.
Sustainability Underwriter
Betsy & Al Scott
Warner Shook & Frank Swim
Maynard & Kay Toll
Luminary Underwriter
Susan Ball & John Brigham
Sara & Tom de Swardt
Foreland Catskill
Alison Lankenau
National Bank of Coxsackie
Robin A. Staplely, LMT
Friend
335 Main Street LLC
Jimmy & Micaela Bulich
Stephen & Jacqueline Dunn
Ginnie Gardiner
Linda & Tom Gentalen
Guy Griggs & Greg Ventra
Joan & David Grubin
Robert Palmer
Susan H. Perkins
Pro Printers
Nancey Rosensweig & Dan Arshack
Edward Rothfarb & Thomas McManus
Stephen Shadley
Hudson Talbott & Jay Lesenger
Special thanks to Brian Swardstrom

Made possible by a generous grant from
The Bay & Paul Foundations
in support of using light to inspire new experiences
Spring Lights