2023 Mask Policy: Face masks are recommended in our interior spaces.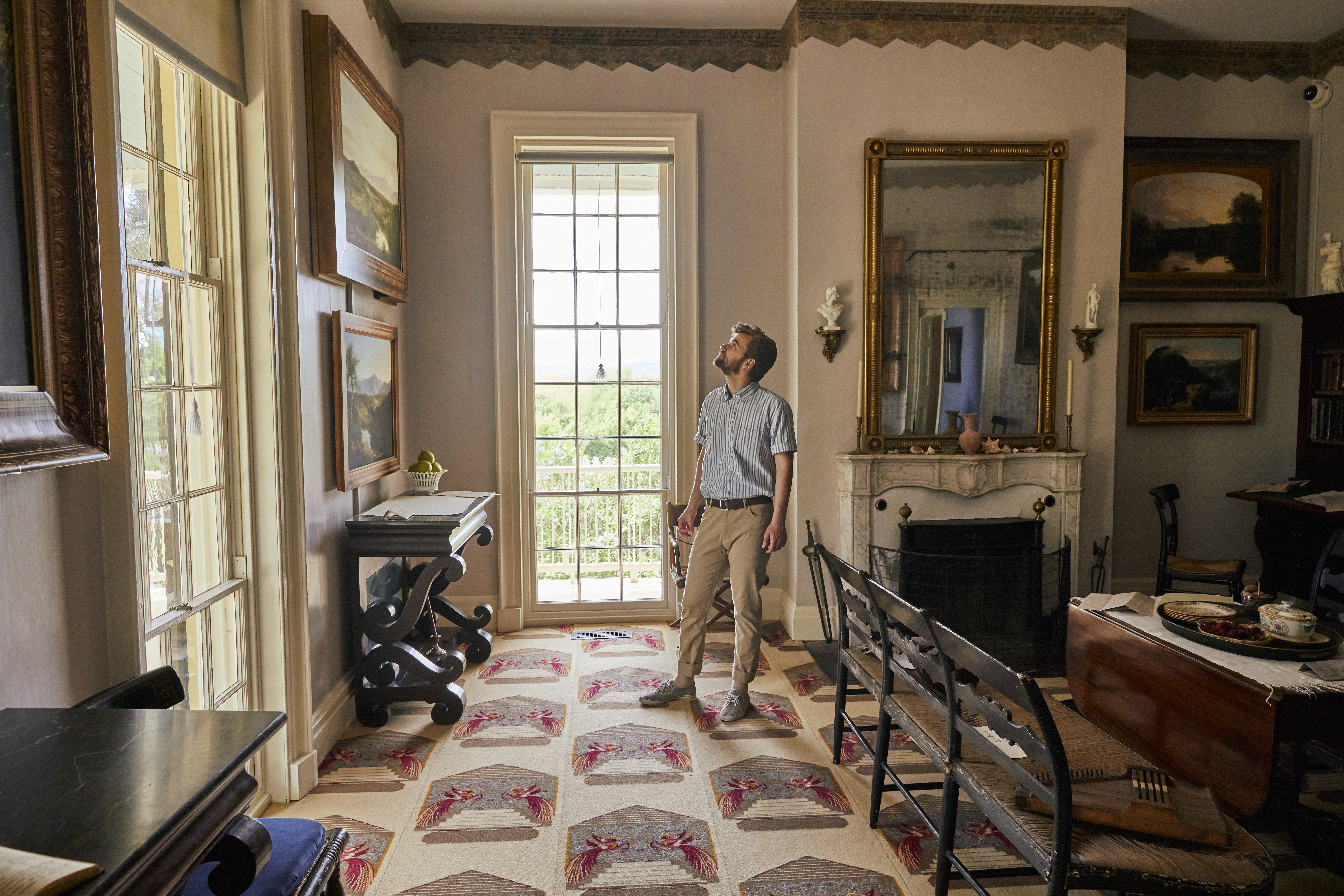 During the winter and early spring months (December – May), visits are welcome by advance appointment. Please email us for more information and to book your tour as early as possible to secure your date of choice. Please Note: These are tours that are scheduled upon request, outside of regularly scheduled offerings, which are available/visible on our events calendar.
Guided Tour, 1 hour in length
Visitors are guided through the Main House and Old Studio by knowledgeable museum guides.
Rates: $120 for up to 3 people. Each additional person is $40/each. Admission to the grounds is always free of charge. Availability is limited, so please plan ahead.
Groups of more than 12 will be split up. Please note that there are several flights of stairs.
Booking
To make a reservation email us at education@thomascole.org. Please supply the following information:
The type of group visit in which you are interested
The number of people in your group
The preferred date and time of your visit
A short description of your group
Bus Parking
We recommend that Buses park along Hudson Avenue, accessible from Spring Street.
Custom Guided Tour
Custom Tours are led by senior staff members. You may request for your tour to include specific areas depending on the interests of your group. Such topics might include the historic interior decoration and furnishings; a focus on a particular exhibition; or a behind the scenes look at the innovative Parlors installation. Availability of Custom Tours is limited, so please plan ahead.
Rates: $500 for up to 10 people. Each additional person is $50/each.