---
Home // Journey Upstate // Catskill
My journey upstate – Tips from a New York City transplant who stepped into a landscape painting.
By Jennifer Greim
---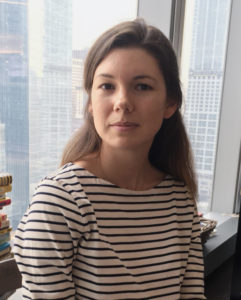 Sometimes, it's just time for a change. For me, it was as simple as that. My friends and family thought I was nuts – but I reassured them: it's just time for a change. So off I went to work for the Thomas Cole Site in Catskill, New York. "Where?" my Grandmother asked critically, "Upstate," I said. I left behind a senior position at a world famous fashion magazine and a one of a kind walk-up apartment in Tribeca, and hit the road, literally. At one point, I pulled off at a rest stop for snacks and wondered aloud if I had made a giant mistake. My friend who had come along for the ride said, "Maybe." But now, almost eight months later I can report that no! It was not a mistake! Now, I won't try and convince you to make the move – although hey if you're thinking about it I'm here to help – but I do think you would enjoy making the trip.
At the Thomas Cole Site, I come to work every day and enter a landscape painting. I know that sounds like a lovely turn of a phrase, but guys, I'm not kidding. The view from the porch of the Catskill Mountains is unreal, constantly changing and perfectly framed by the architecture of Cole's home. In fact, Cole painted this view more than any other subject. When you come and see for yourself, there are two ways to visit the site: on a guided tour or an "Explore-at-your-own-pace" experience which is pretty self-explanatory and offered from 2 pm to 4 pm on weekends in May and from 2 pm to 5 pm on weekends June through October. I prefer the latter option which allows you to move at your own speed. You can do a run through of the three buildings and then return to your favorite spots for a more thorough investigation – and that perfect Instagram. I like to get the big picture before diving into the details. And I'm always discovering new details here.
The late start for "Explore-at-your-own-pace" also allows for sleeping in and a leisurely breakfast/brunch/lunch situation. For those of you who are in desperate need of coffee before any strenuous activity, check out the new café and art space HiLo in the Village of Catskill or Hartland on Hudson in the nearby town of Leeds. If you're looking for comfort food but also locally sourced ingredients, look no further than Gracies Luncheonette, also in Leeds. It has beautiful interiors with an even more beautiful view of Catskill Creek out the back. Save room for a milk shake and get it to go. The candy striped straws make for a great "I'm upstate at a diner" photo-op. If you want to take it to the next level, get the strawberry rainbow sprinkle doughnut.
Speaking of photo-ops, when you step into the Main House at the Thomas Cole Site it is pure sensory overload. Experience Cole's recently restored original interior designs which are BOLD in The Parlors. Periwinkle walls, a rainbow carpet, and a geometric floor cloth greet you in the entrance hall. Turn right into the East Parlor, which looks like a normal 19th century room – albeit with bright green walls and hand painted decorative borders – until the paintings come to life. Soar through Cole's famous landscapes and pry into his personal letters as you hear the words of Thomas Cole brought to life by the actor Jamie Bell. You may remember Bell as little Billy Elliot, but flash forward to his role in the film Jane Eyre directed by Cary Fukunaga, and he is most certainly all grown up…and handsome. Sorry guys, you only get to hear his voice. Next proceed into the West Parlor, which is a personal favorite for decor. At the top of the lavender walls you can take a closer look at the decorative borders, similar to those you saw in the East Parlor. The hand-painted borders were done by Cole himself and were recently exposed from underneath layers of modern paint. Step in for a closer look at the historic furniture, and Cole's personal correspondence will be revealed on the table tops like magic, or like hidden projections, could be either. The walls are adorned with Cole's most significant works – enjoy them because robbing the Met wasn't easy. OK they're reproductions, but gorgeous ones which allow you to see his paintings in the spaces he designed for them. No white cube galleries for Mr. Cole.
Get your fix of original paintings upstairs, where original works from the site's collection are on view. Get inside the artists head in the exhibition "Mind Upon Nature: Thomas Cole's Creative Process" where you can see a real show stopper – Thomas Cole's color wheel – technically entitled Diagram of Kontrasts, 1834, which is on loan courtesy of Richard Sharp. It looks like a work of modern art. I promise, you will be shocked. Check out Cole's original desk and guitar in the sitting room, and his original monogrammed traveling trunk in his bedroom which he brought along on his grand tours back to Europe – talk about upper body strength. How did he carry it?
So you saw where he lived, what about where he painted? Cole's Old Studio, a barn-like building is next on the list where he created many of his most iconic and celebrated paintings from 1839 to 1846. Discover Cole's original easels, paint brushes and other tools arranged as though the artist has just stepped out. Connect with the aura of the artist and wonder at the northern light streaming through the window and onto the canvases. It just feels like a special place.
Last but not least is Cole's New Studio. Get ready to step out of rural nature and into a state of the art museum gallery. Are you back in the city? No, you're still in Catskill but check out this space. The New Studio was originally designed by Cole in 1846, but demolished in 1973 before the site became a museum. The building was reconstructed in 2015 in its original footprint but with the added twist of a climate controlled gallery space. This season, the special exhibition "Sanford R. Gifford in the Catskills," is on view in the New Studio through October 29 and is curated by Kevin Avery, Senior Research Scholar at the Metropolitan Museum of Art. Immerse yourself in all that Gifford glow – you'll understand when you see it. The exhibition features a collection of paintings by Sanford Gifford, a leading Hudson River School artist, which depict the surrounding landscape that so influenced Cole.
It's been a long day, and it's time to reward yourself with a good meal and a glass of wine. My favorite restaurant in the area is just a 15 minute drive from the Cole Site in Germantown. You can't miss Gaskins. It's bright blue and friendly looking and has pretty great food. Not just great upstate food – great anywhere food. It gets crowded so come early or scope out the bar for a quick seat and full menu service.
And don't think I forgot about tomorrow. I know there are two days to the weekend! I recommend stepping into more real life landscape paintings with the Hudson River School Art Trail. Visit www.hudsonriverschool.org to discover regional sites that are depicted in 19th century Hudson River School paintings. You've seen them in world famous museums; now see them in their natural habitat. Stars! Their just like us! Pick the sites you want to visit and the website will provide you with directions. Hit the road and/or the hiking trail and see these amazing scenes with your own eyes. Interpretive panels installed (discreetly) at the sites allow you to see the views and the paintings in the same moment. The experience leads to questions about preservation vs. development – not to mention artistic license.
Well that's a wrap folks. Cheers to a lovely weekend, or maybe even a move?
Plan your Visit
Sanford R. Gifford in the Catskills is made possible by a grant from the National Endowment for the Arts as well as Michael Altman Fine Art & Advisory Services, the Bank of Greene County, the Greene County Legislature through the County Initiative Program of the Greene County Council on the Arts and the Kindred Spirits Society of the Thomas Cole National Historic Site. The accompanying catalogue is supported by the Barrie and Deedee Wigmore Foundation. The Parlors installation has been made possible by the National Endowment for the Humanities: Exploring the human endeavor, and also by the Institute of Museum and Library Services MA-10-15-0116-15. Support provided by Empire State Development's I LOVE NEW YORK program under the Market NY initiative. Additional support provided by Herzog's of Kingston, Geoff Howell Studio, Hudson River Valley Greenway, Eli Wilner & Company and Temple Israel of Catskill. Any views, findings, conclusions, or recommendations expressed in this exhibition do not necessarily represent those of the National Endowment for the Humanities.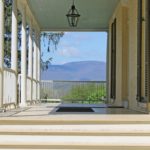 Photo by Heather Paroubek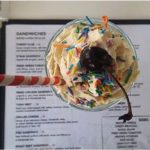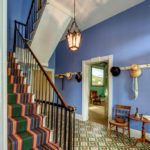 Main House entryway © Peter Aaron/OTTO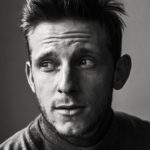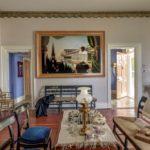 The West Parlor © Peter Aaron/OTTO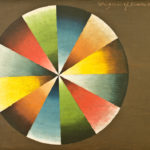 Thomas Cole, Diagram of Kontrasts, 1834, Courtesy of Collection Richard Sharp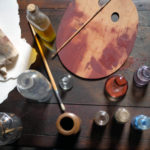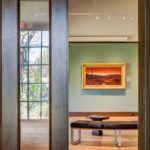 The New Studio © Peter Aaron/OTTO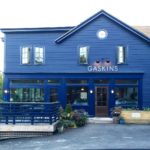 My journey upstate – Tips from a New York City transplant who stepped into a landscape painting