Premiere Virtual Screening with the Artist Shi Guorui
Tuesday, September 22, 2020
5:30 pm on Zoom
Free Registration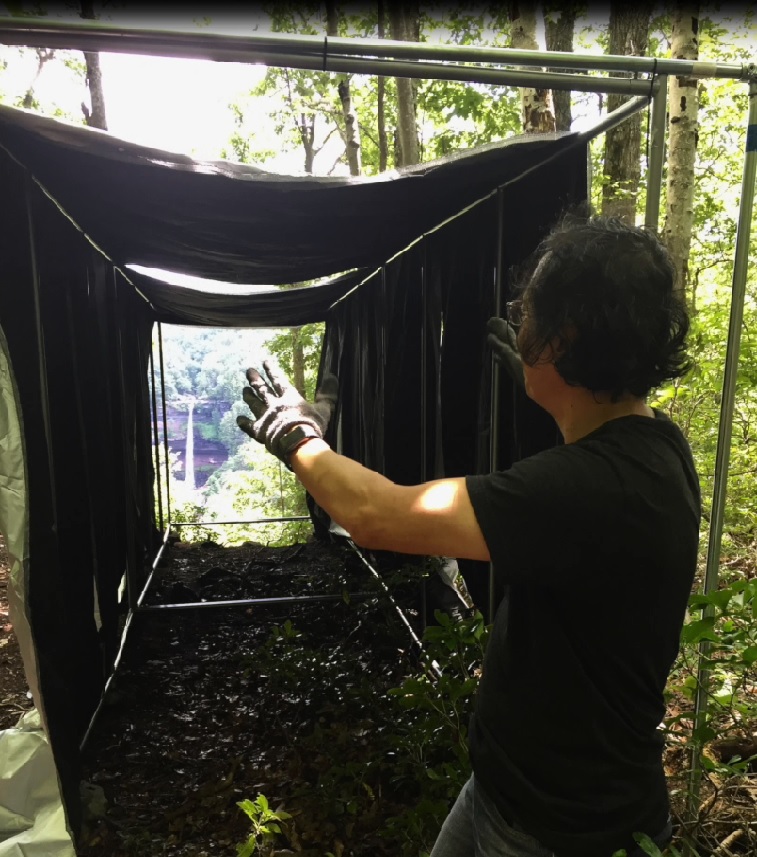 Join us on Zoom for a premiere virtual screening of a new short film interviewing the acclaimed contemporary artist Shi Guorui. The event will include a live Q & A with the artist and Curator Kate Menconeri.
The virtual screening will take place on Tuesday, September 22, on the one year anniversary of the opening of Shi Guorui's solo exhibition at the Thomas Cole National Historic Site and his performance artwork "1.7 Mile Lights."
Shi Guorui is internationally celebrated for his large-scale camera obscura photographs. He created a new body of work for his 2019 solo exhibition at the Thomas Cole Site that pays homage to Thomas Cole (1801-1848), founder of American landscape painting.
The exclusive interview short film was a collaboration between the artist and the Class of 2020 Cole Fellows Marissa Hamm and Anne Comer with assistance from Kate Menconeri, 2021 Cole Fellow Oriana Tang, and the linguist Corrina Gross.
Free Registration
Cover image: Shi Guorui, Catskill Creek, May 21, 2019, 2019, unique Camera Obscura Gelatin Silver print, 69 x 45 in.
Shi Guorui ion location at Kaaterskill Falls, 2019, still from the short film
Premiere Virtual Screening with the Artist Shi Guorui